While many Americans face working longer and delaying retirement, it might seem an intuitive next step to assume that chronic disease could become more prevalent in the workplace.
But researchers in a new study published in the journal Preventing Chronic Disease this week found the opposite might be the case.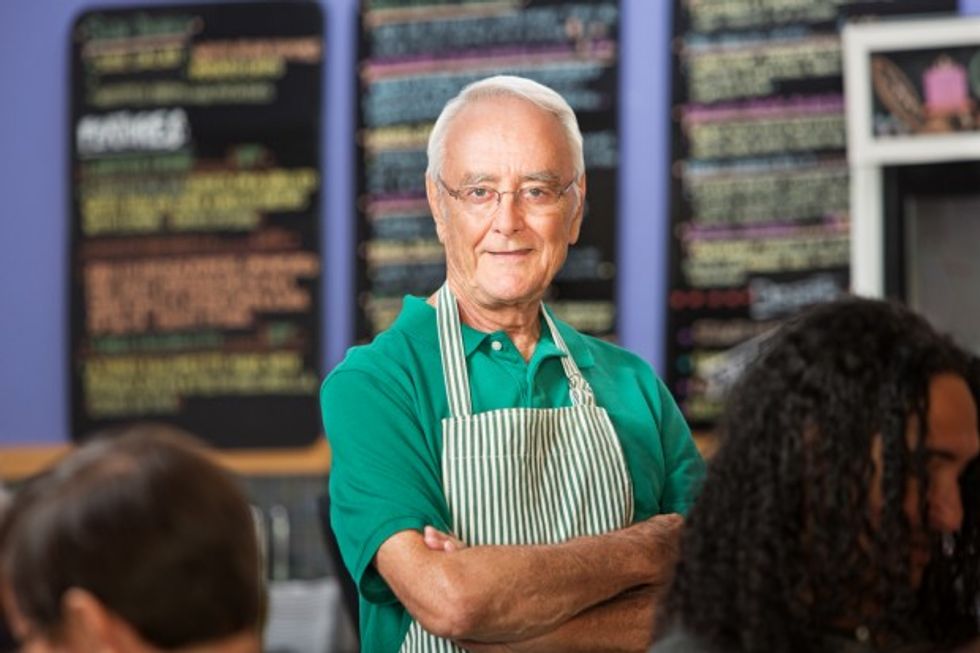 Photo credit: Shutterstock
"Employed older adults had better health outcomes than unemployed older adults. Physically demanding occupations had the lowest risk of poor health outcomes, suggesting a stronger healthy worker effect," the study authors wrote.
As Alberto Caban-Martinez, an epidemiologist at the University of Miami, put in in an interview with NPR, "there's something about the aging process — that if you stay working, then you stay hardy."
According to the Bureau of Labor Statistics, 22 percent of the U.S. workforce will be composed of adults age 65 or older by 2022. Previous studies on the health of older workers had limitations, these study authors wrote, leading them in their study to "characterize 4 major health status measures of older US workers and nonworkers using a representative sample of the US population and controlling for potential sociodemographic and health behavior confounders such as education, race/ethnicity, sex, age, smoking status, alcohol consumption, obesity, and marital status."
Data covering a 15-year timeframe was collected from the National Health Interview Survey, which is conducted in person. The sample included over 83,000 adults 65 years or older.
According to the researchers' analysis, the average individual in the study was a 75-year-old nonsmoker with one to two chronic health conditions who was retired. Those who were employed were most likely to be in white-collar positions, while smaller numbers included those who were farmers or in blue-collar and service jobs.
"Being unemployed/retired was associated with the greatest risk of poor health across all health status measures, even after controlling for smoking status, obesity, and other predictors of health," the researchers wrote.
Of those still working, those in blue-collar or service positions had better health outcomes than those in white-collar positions.
The study did note that it found a "lower likelihood of multimorbidity among blue collar men but not blue collar women, which might indicate the differences in the types of blue collar jobs in which older adults of different sexes engage" The study also suggested that those of lower socioeconomic status could have strong health benefits from longer employment due to "increasing social support and income and by providing access to more comprehensive health insurance coverage."
NPR pointed out that the study authors are unsure though if continued work causes good health or if good health means someone is more likely to keep working.
"It's kind of the chicken or egg problem," Caban-Martinez said. "Maybe poor physical health is not allowing people to be in the workforce."
—
Front page image via Shutterstock.