How about three cheers for Susan Adams, a Michigan gas station employee who kept cool when the heat was on, so to speak, and used her head.
That's more than you can say for a motorist who was about ready to pump gas at the Center Line station, just north of Detroit, on Tuesday morning.
This fella, apparently scared to death of spiders, thought he saw one by his fuel door.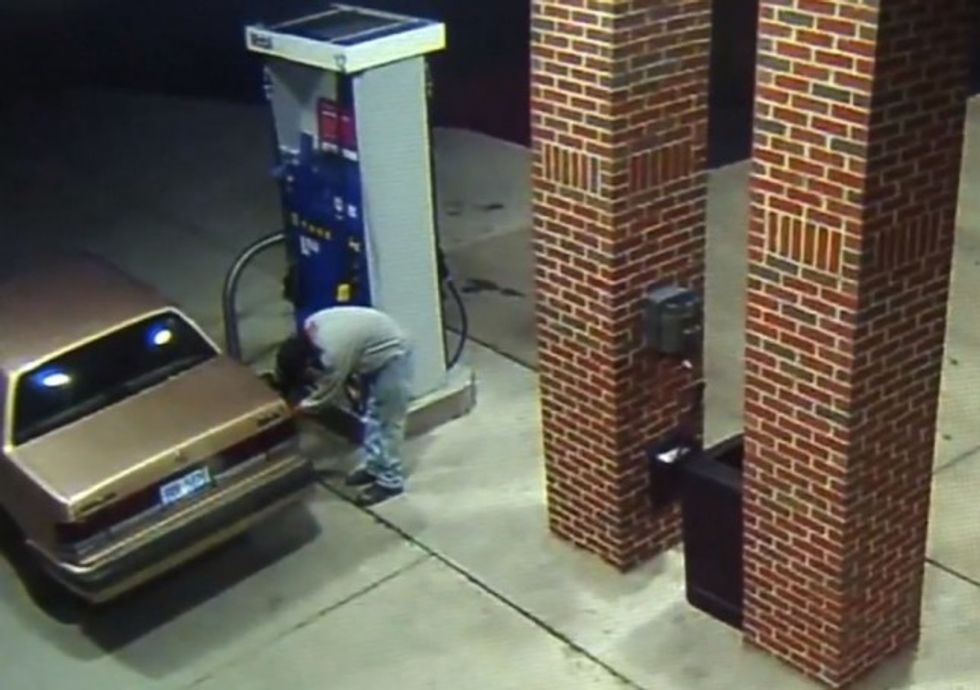 Image source: WJBK-TV
So he grabbed a lighter — you know, to burn it to death.
If there was a eight-legged critter crawling about, what happened next pretty much assured that the guy's intentions were realized.
As soon as he ignited the lighter, flames shot from his gas tank and then engulfed the pump in seconds.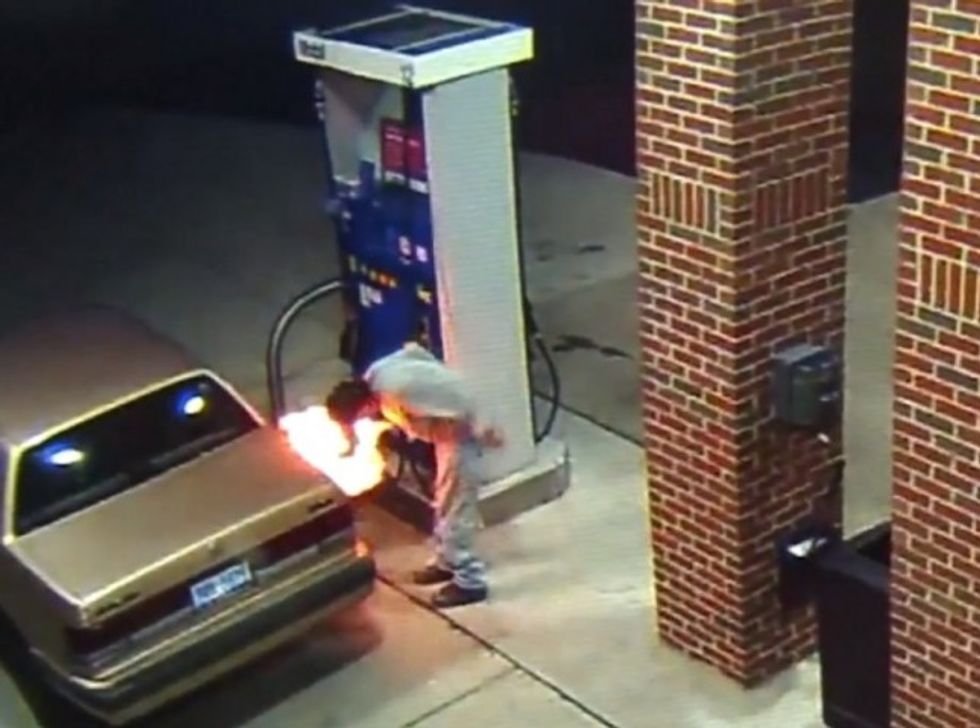 Image source: WJBK-TV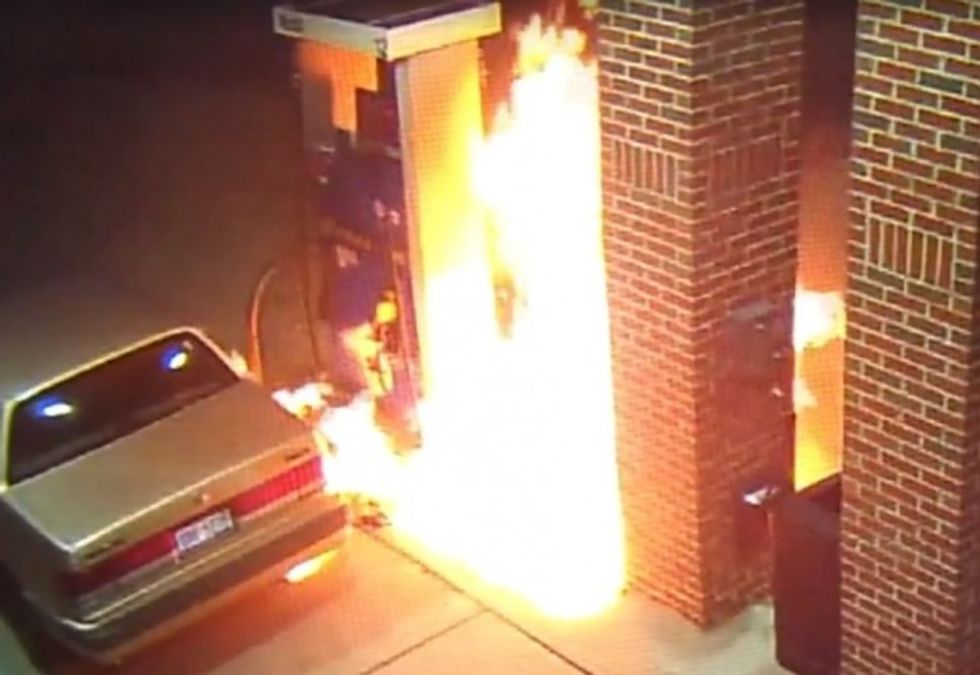 Image source: WJBK-TV
Somehow the customer escaped injury, got in the car, moved it away and then grabbed a nearby fire extinguisher to quell his big oops moment.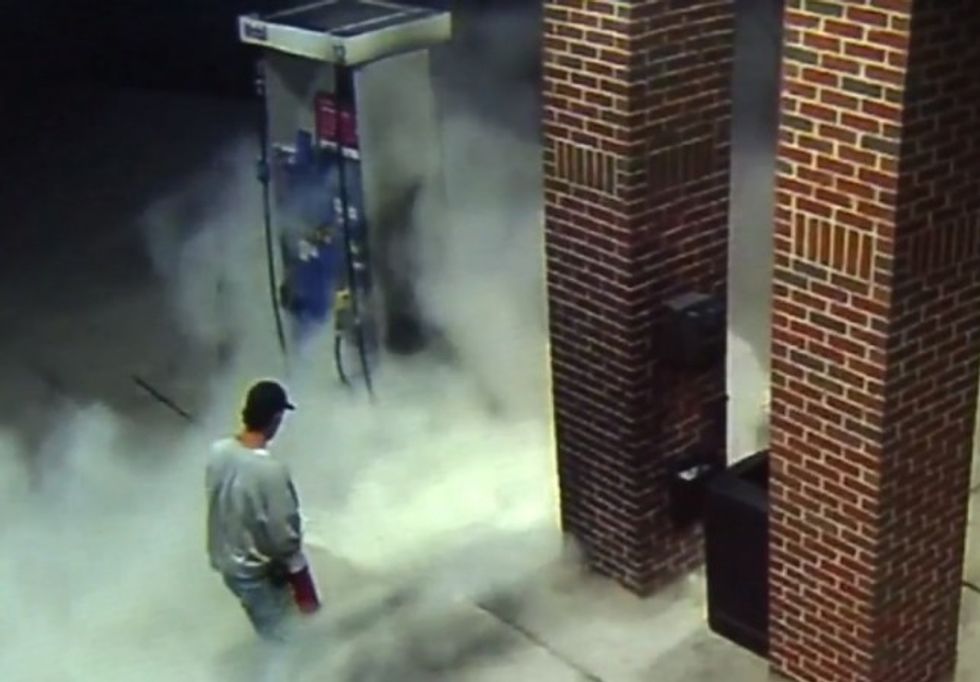 Image source: WJBK-TV
Inside the store, Adams quickly activated the pump's kill switch and called the fire department, WJBK-TV reported.
Damage was limited to the one pump, which was destroyed, but the man's car pretty much escaped injury. The gas station's insurance is expected to pick up the tab, WJBK said.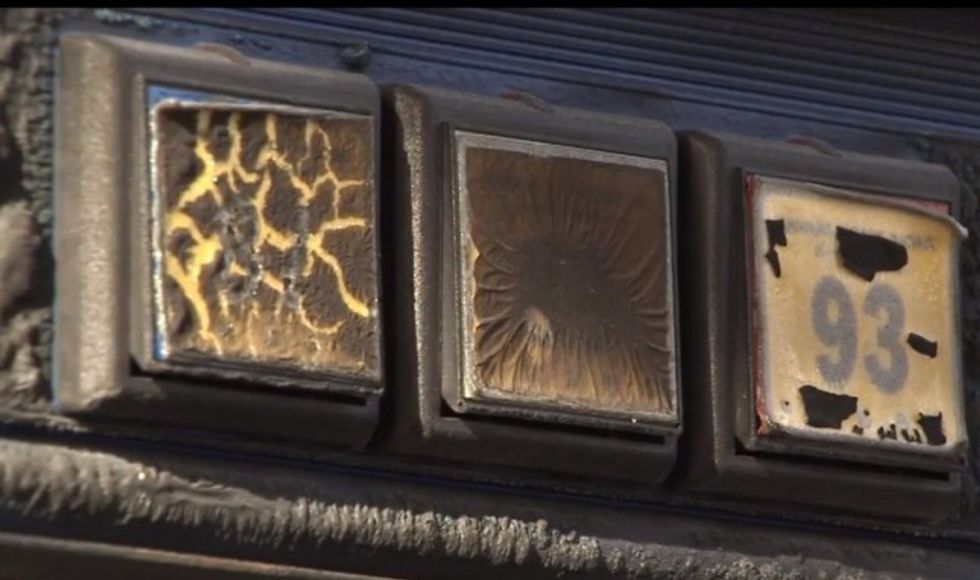 Image source: WJBK-TV
The man later acknowledged that he's quite afraid of spiders and that's what brought about his ill-advised decision, WJBK added.
Employees at the station are getting a big chuckle out of the whole thing, placing their voices over the surveillance video as if it was the hapless motorist speaking.
At least he came back the next day.
"He was sorry," Adams told WJBK. "He said he didn't know. It is just one of those things that happen — stupidity."
This story has been updated.
—
Follow Dave Urbanski (@DaveVUrbanski) on Twitter