WASHINGTON — Nationally syndicated radio host and conservative author Mark Levin doesn't believe any of the current House Republican leadership should be the next speaker of the House.
In a brief interview with TheBlaze after speaking at the Values Voter Summit on Saturday, Levin named Rep. Jeb Hensarling (R-Texas) and Rep. Jim Jordan (R-Ohio) as strong candidates to be the next speaker or to ascend to House leadership. But he stressed there are other strong leaders as well.
"There are some well-known statesmen who have been around for some time who are solid conservatives who are strategic and can communicate to the American people," Levin told TheBlaze. "There are several that I have in mind myself. We'll see how that plays out.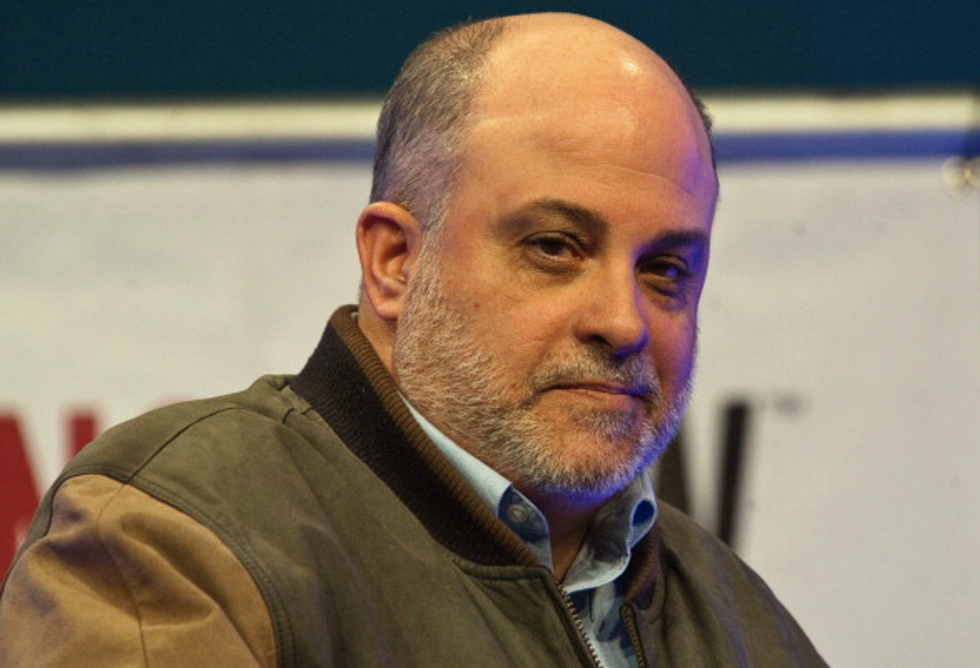 (NICHOLAS KAMM/AFP/Getty Images)
With House Speaker John Boehner (R-Ohio) stepping down in October, the number two, three and four leaders are House Majority Leader Kevin McCarthy (R-Calif.), Majority Whip Steve Scalise (R-La.) and House Republican Conference Chairwoman Cathy McMorris Rodgers (R-Wash.)
"McCarthy is definitely not one of them," Levin said. "Scalise isn't one. Rodgers isn't one. This is just the usual conga line of the Republican apparatus and bureaucrats, and that's exactly what we don't need."
TheBlaze asked Levin, author of the recently released "Plunder and Deceit," if he's willing to name anyone yet.
"Hensarling. I like Jordan," Levin said. "There are a number of them I like, and I don't want to exclude anybody by mentioning those two off the top of my head. They would be tremendous."
Jordan was elected in 2006. He has served as chairman of the conservative Republican Study Committee in the House and is a member of the House Freedom Caucus. He has a 100 percent conservative voting record as measured by the ACU. Jordan has a 92 percent voting record with Conservative Review.
Hensarling, a former House Republican conference chairman, was first elected to Congress in 2002. He serves as chairman of the House Financial Services Committee. Hensarling has 71 percent conservative voting record as measured by Conservative Review and a 97.6 percent conservative voting record as measured by the American Conservative Union.
Former House Speaker Newt Gingrich said Friday that McCarthy is the most likely successor to Boehner.