Students at two Massachusetts high schools are upset over the schools' latest ban — hoodies.
According to WBZ-TV, a principal at South High Community School in Worcester decided to implement the ban on the popular sweatshirts due to concerns from local law enforcement of gang violence. The sweatshirts' hoods and large front pockets can be a security concern as they can conceal a person's face and weapons, Principal Maureen Binienda said.
"I have to be able to see who is in my building, I have to identify them," Binienda told WBZ.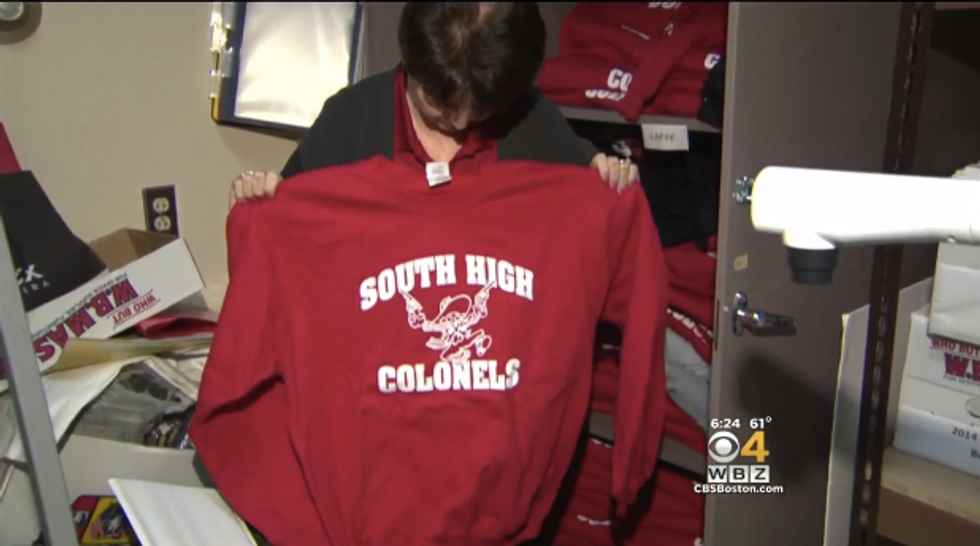 Image source: WBZ-TV
"I'm just convinced if you don't wear that hooded sweatshirts during school, it will make our community safer," Binienda, who had been considering the ban for a few years, said.
Besides security concerns, students also can hide headphones in their hoods during class time.
However, students at South High and Burncoat High School – the other Worcester, Massachusetts school public school with a newly implemented hoodie ban — aren't too thrilled about having to leave their sweatshirts in their lockers.
"I think it's honestly bizarre. It's kind of ridiculous," Jazlyn Borrero, a Burncoat senior, told the Telegram & Gazette. "They announced it the first day, and everyone was shocked. Seventy-five percent of the school wears hoodies every day."
The Telegram reported that students at both schools have started a petition to override the ban.
Javonn Daley, a Burncoat junior, said some students have been defying the ban and simply tucking in their hoods.
School committee members have also expressed concern about the new policy as it was implemented so close to the start of school with little warning and many of the students had already done their back to school shopping.
"I can't afford it, but they won't let my son inside with the hoodie," Diana Ortiz told WBZ.
According to WBZ, students who show up wearing a hoodie will be given a traditional school sweatshirt to wear during the duration of the school day if needed. South High's student band is also selling sweatshirts sans hoods or pockets.