CNN is giving Vice President Joe Biden up to the last minute to decide if he wants to participate in the first Democratic presidential primary debate.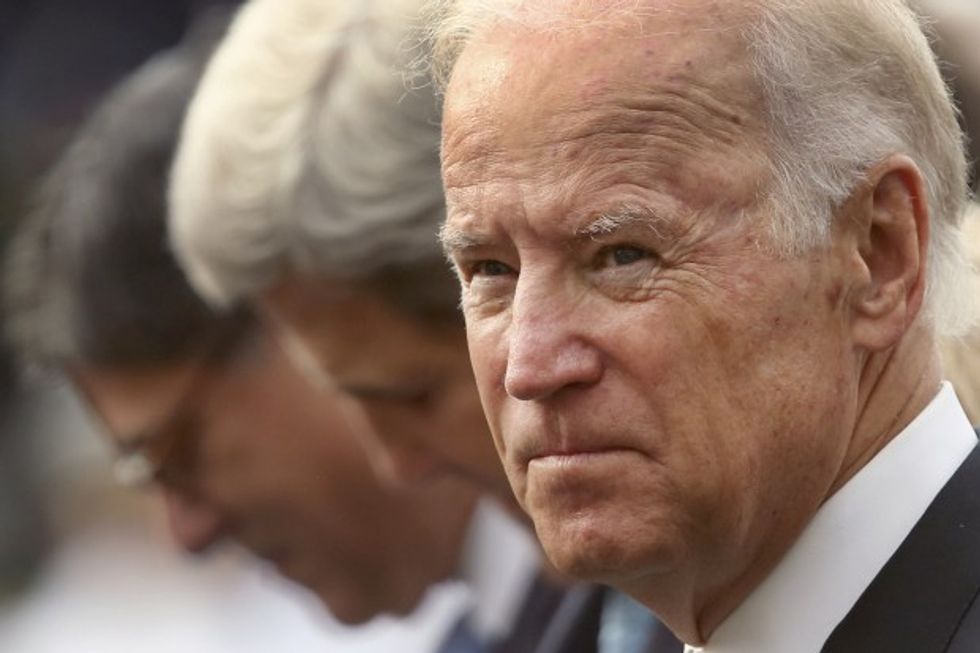 Vice President Joe Biden, Secretary of State John Kerry and Treasury Secretary Jacob Lew wait of the arrival of Chinese President Xi Jinping before an official state arrival ceremony, Friday, Sept. 25, 2015, on the South Lawn of the White House. (AP Photo/Andrew Harnik)
CNN's criteria released Monday would allow Biden to be on stage if he decides to run as late as the day of the debate itself on Oct. 13.
In order to qualifiy to participate, a candidate must have achieved an average of at least 1 percent in three national polls and have filed a statement of candidacy or have publicly stated that they intend to file with the Federal Election Commission by Oct. 14 — the day after the debate.
Biden more than clears the polling threshold, with the latest NBC-Wall Street Journal poll out Monday putting him at 17 percent of Democratic voters' first choice.
Biden has publicly struggled with whether to make another run for the White House following the death of his son earlier this year, though backers have been hiring staff in anticipation of a possible announcement.