Russian President Vladimir Putin criticized the media near the end of a Monday evening press conference, after a reporter asked him a question he didn't seem to care for.
"My question is not about politics. The U.N. has circulated an official photo of the lunch where you and President [Barack] Obama have glasses of wine in your hands and the chair of Ba Ki-moon is empty. So my question is, what happened to Ba Ki-moon? Why did he go away to leave just the two of you together?" a reporter for Channel One Russia asked, according to a translation.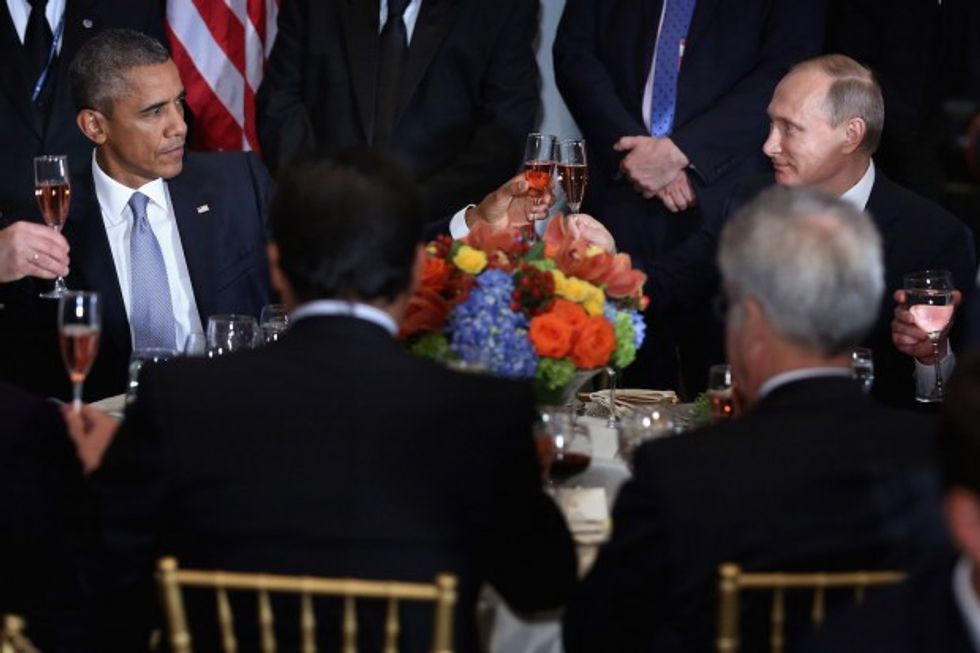 (Photo by Chip Somodevilla/Getty Images)
"You know, you journalists, you really surprise me," a seemingly irked Putin quipped back. "You're very interesting people."
"Yes, we raised those glasses because there was a toast given by the U.N. secretary of general and the U.S. president being a polite person just raised his glass," Putin continued. "And we drank to the U.N., the development of the U.N."
He concluded, "And now you try to speculate and come up with some ideas and — no, no. There was nothing to it."
During the press conference, Putin also said he and Obama meet "quite often," even if it's not mentioned on the news. He told reporters that the meetings he had in New York had been very "frank" and productive. The Russian president added that he did not notice nor care that Ukraine delegates walked out during his speech to the world body.
—