While Palestinian Authority President Mahmoud Abbas last week called for Muslim freedom of worship at Jerusalem's Al-Aqsa Mosque, he was blasted by the local Christian community for what they described as an atmosphere that encouraged the burning of a Christian monastery in Bethlehem this past weekend.
The Palestinian Authority issued a statement following Saturday's fire at St. Charbel Monastery in Bethlehem, saying that Palestinian police and the fire department were investigating the fire which they said appeared to be caused by an electrical short circuit.
However, members of the Christian community in Bethlehem told the Israeli website NRG that they believed Salafist Muslims had set the fire.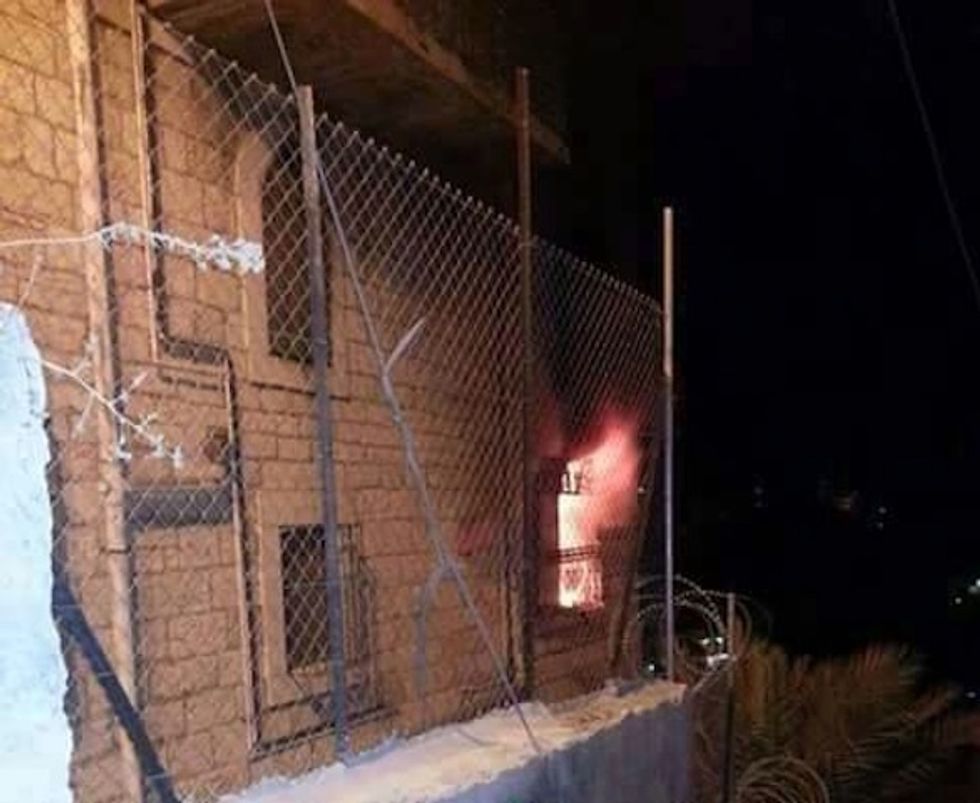 Christian residents in Bethlehem are accusing Muslim extremists of setting the fire at their monastery. (Image source: Facebook/Father Gabriel Naddaf)
One unnamed Christian resident of Bethlehem told NRG, "This is another case of an attack on Christians in Bethlehem. The Palestinian Authority is trying to sweep the phenomenon under the rug and refrains from condemning these arsons which harm freedom of religion."
Father Gabrial Naddaf, a Nazareth-based priest known for his strong support for the Jewish state accused Abbas of encouraging violent attacks against Christians in the territories under Palestinian Authority control, including Bethlehem, the birthplace of Jesus.
"We call upon Mahmoud Abbas to condemn the attack and ensure the safety of the Christian Holy Places within their territory in the future," Naddaf posted on Facebook Saturday. "It is exactly this type of attitude by the leadership of the Palestinian Authority that encourage vandalism and terrorism against Christian sites as Palestinians extremists know that they will not be brought to justice or punished for their acts."
"In contrast to the state of Israel, which safeguards the rights of all its citizens, including its Christian and Muslim community, the Palestinian Authority allows corruption and intimidation, especially towards its Christian population," Naddaf added.
Israeli Prime Minister Benjamin Netanyahu on Monday said he was "disturbed by the damage" to the church and called on the Palestinians to find those responsible.
"I am disturbed by the damage to St. Charbel Monastery in Bethlehem, which was burned last Saturday. If we are speaking about the actions of extremists, I expect the Palestinian Authority to catch those responsible, as Israel has done to extremists who have attacked the holy sites of all religions," Netanyahu wrote on Facebook.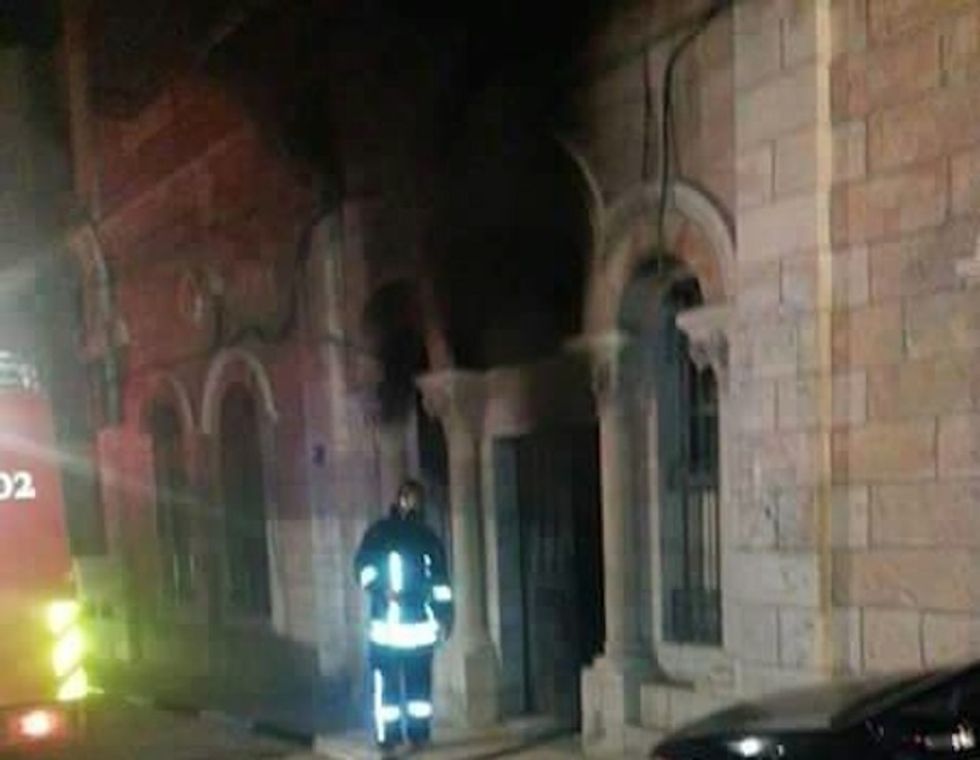 The Nazareth priest accused the Palestinian Authority of allowing "corruption and intimidation" of Christians living under its control. (Image source: Facebook/Father Gabriel Naddaf)
Naddaf and his family have faced death threats over calling for Israeli Christians to serve in the Israel Defense Forces.
Two spokesmen for the Palestinian Authority were unavailable to respond to the complaints from the Christian residents and the Orthodox priest.