Four less than 30-second videos all capture slightly different angles of the same scene — that of an alleged package thief and the quick karma that followed.
The videos show a white sedan pulling up in front of a home's driveway. A man quickly gets out and scurries across the lawn to the front porch. There, he picks up a package and scampers back to his car.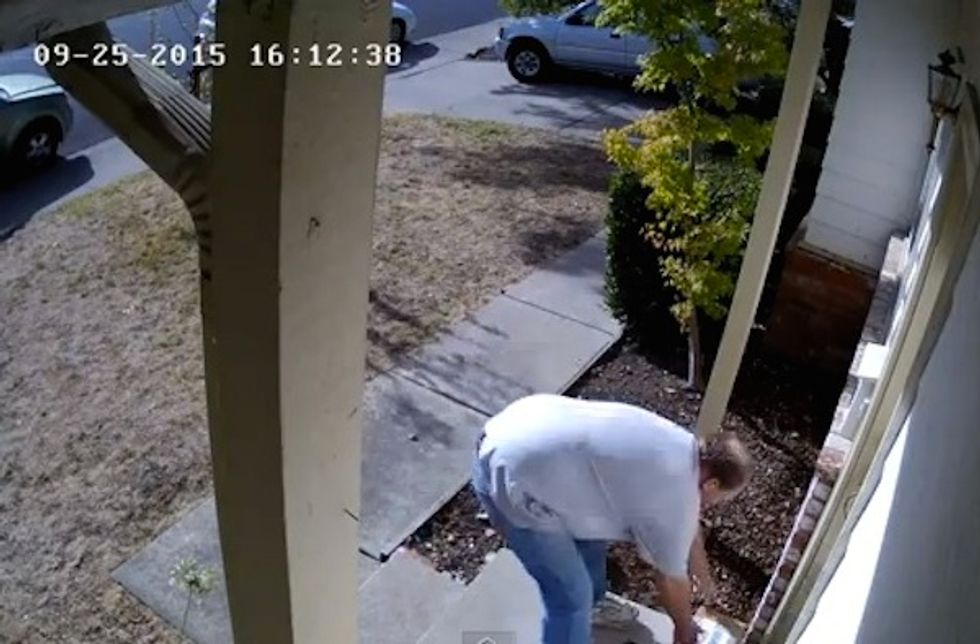 Image source: YouTube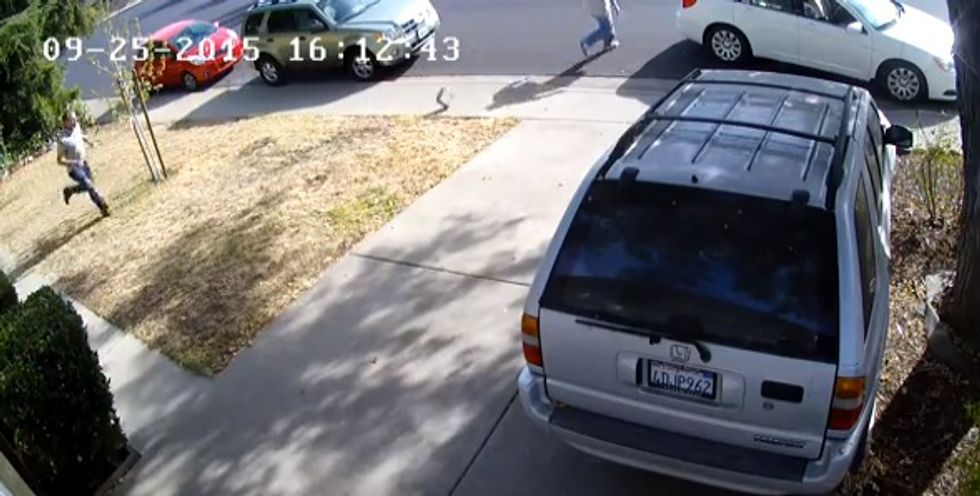 Image source: YouTube
But as he's running back, the videos show the homeowner following in close pursuit. Though no audio is included in the videos, the homeowner appears to say something through the passenger-side window and then, the karma. The homeowner reaches in the window and takes a bag, described by Claycord News and Talk as a woman's purse and the sedan speeds away.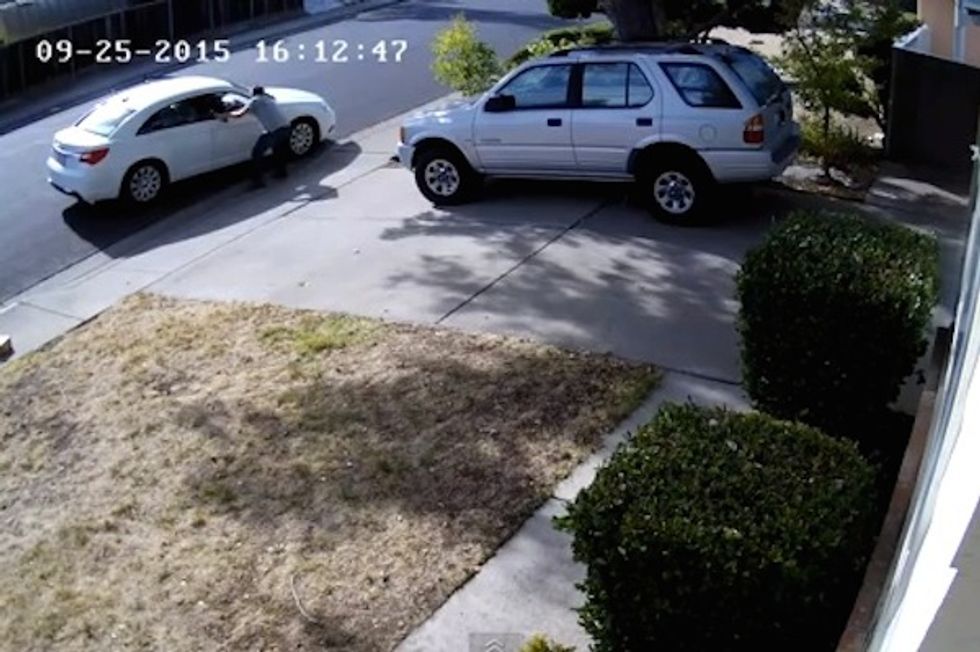 Image source: YouTube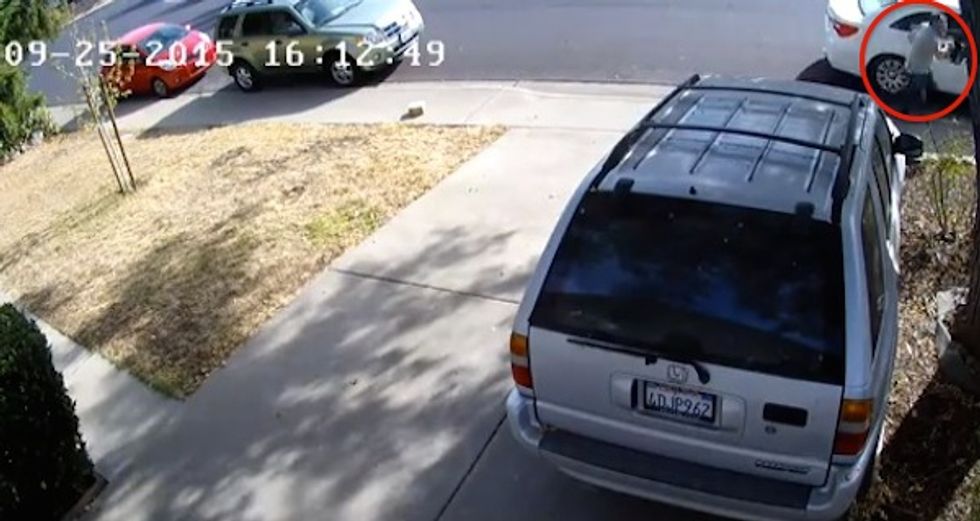 Image source: YouTube
Such was the situation that played out in Concord, California, Friday afternoon. The homeowner, identified as Ken Jensen by KRON-TV, told the news station he "was angry that someone had the audacity to steal from me, yeah, that's not cool."
So, here goes the video series.
Video 1 as seen from the driveway:
Video 2 as seen from the front walk:
Video 3 as seen from the front door:
Video 4 as seen from the eaves of the front porch:
To the News and Talk blog, Jensen said that the couple "drove by several times and were not following a delivery truck, but just looking for packages or what every else they could steal."
He was alerted to them coming up to the house by his daughter.
"[...] I ran out and realized he was stealing something and chased him to the car," Jensen told News and Talk. "I reached in to the window and tried to stop them, he didn't care that I had her arm and when he started to drive off, I saw her purse and grabbed it with hopes there was ID and turned it in to the police."
Concord police Cpl. Christopher Blakely told KRON that Jensen's actions were "very dangerous" though, and encouraged theft victims to call police instead of taking matters into their own hands. Blakley also told the news station he thinks package theft in the area might be up at the moment as new iPhones are being delivered.  
News and Talk pointed out that the suspect in these videos looks similar to the man pictured in a 2012 package theft.
(H/T: Reddit)