LOS ANGELES (AP) — Prosecutors have declined to charge Caitlyn Jenner in fatal car crash in California.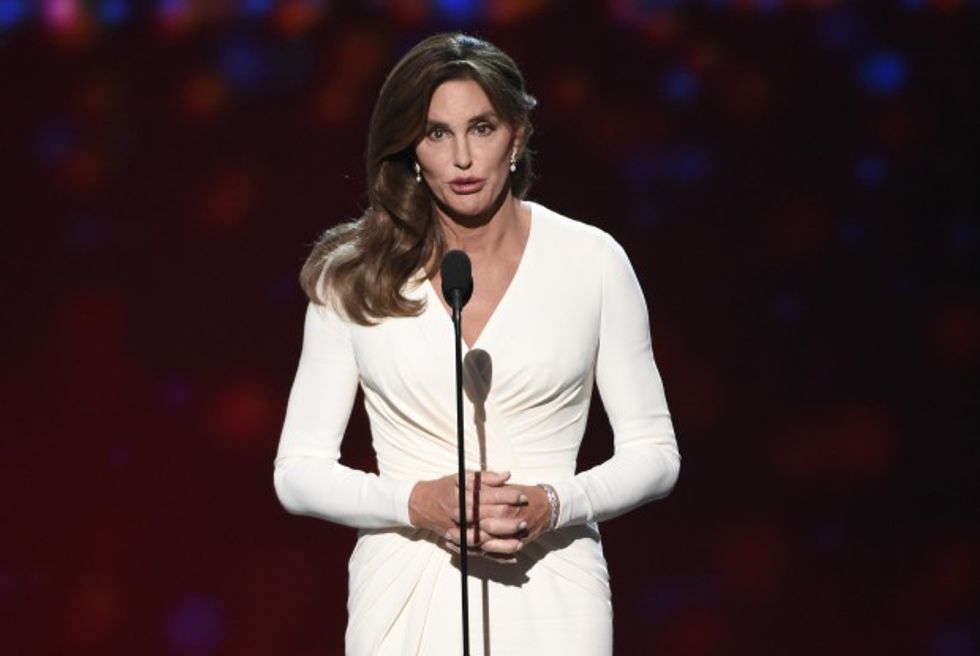 Caitlyn Jenner accepts the Arthur Ashe award for courage at the ESPY Awards at the Microsoft Theater on Wednesday, July 15, 2015, in Los Angeles. (Photo by Chris Pizzello/Invision/AP)
The decision was announced Wednesday in the Feb. 7 collision in which authorities said Jenner's sport utility vehicle crashed into two cars, pushing one into oncoming traffic. Prosecutors say they didn't have enough evidence for a conviction.
The crash killed 69-year-old Kim Howe when her Lexus was hit by a Hummer.
Sheriff's investigators previously determined the 65-year-old Jenner was traveling at an unsafe speed for road conditions and there was enough evidence to support a vehicular manslaughter charge.
The case was then referred to the district attorney's major crimes division.
Jenner's attorney Blair Berk said she would later release a statement.