Anti-police graffiti message have been found in at least four different places at and around a shopping center in suburban Maryland.
The Anne Arundel County Police learned of the vandalism acts on Tuesday morning around 8:00 a.m. Three of the messages were found on the outside walls of a shopping center and read "Killing AAC Cops Coming Soon" while another, found on a nearby school safety sign, read, "Kill Cops," the Baltimore Sun reported.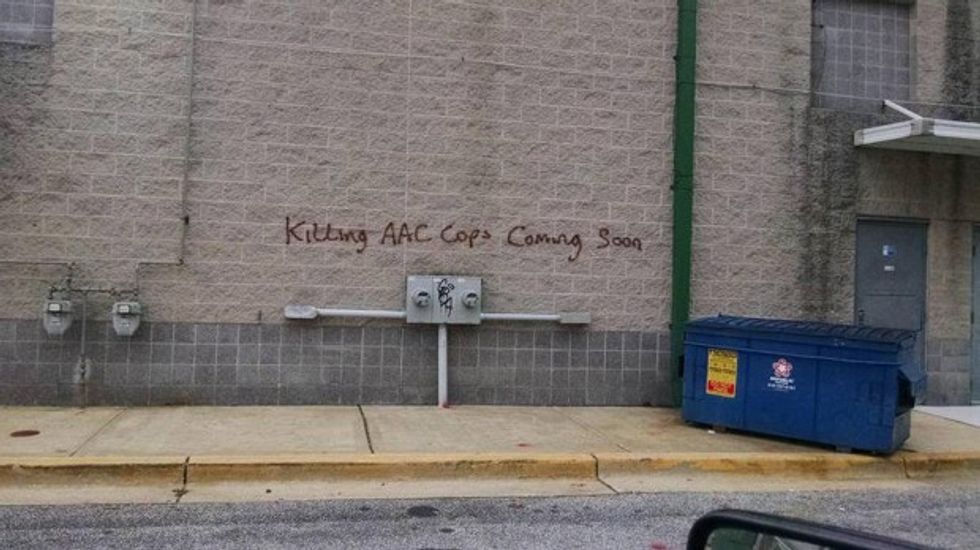 Image source: Anne Arundel County Police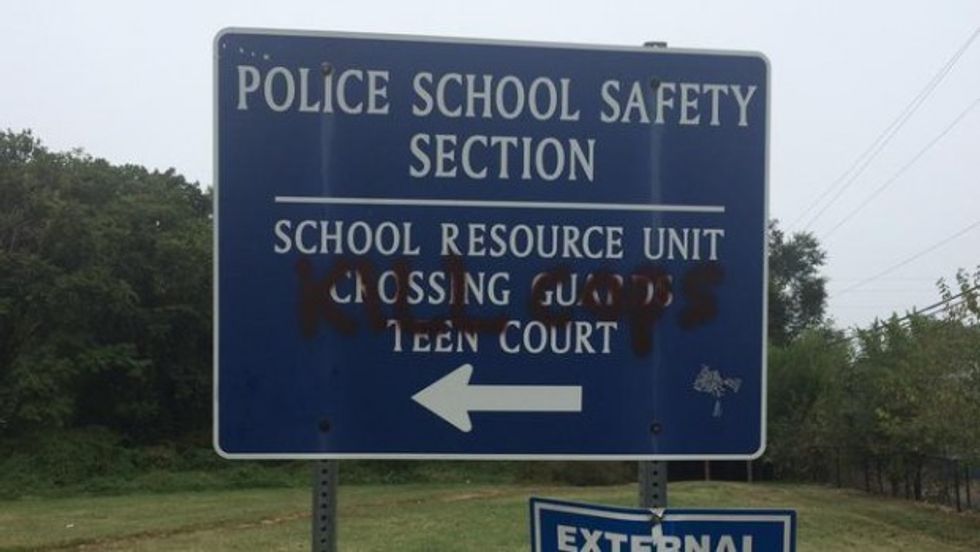 Image source: Anne Arundel County Police
It's not known yet whether the threats are credible, but according to Anne Arundel County police Chief Timothy Altomare, officials are taking them seriously as part of the job that they do on a daily basis.
"Every police officer, from the Chief of Police to a police recruit in the academy knows that they are always in harm's way, and willingly take on that burden to protect the citizens we serve," Altomare said. "Our police put their lives on the line to protect our citizens, and we stand with them against this cowardly attempt at intimidation," he said in a statement.
County executive Steve Schuh added that threats against cops "will not be tolerated in Anne Arundel County."
A police investigation is ongoing, WBAL-TV reported.
(H/T: Baltimore Sun)
–
Follow Jon Street (@JonStreet) on Twitter