Oct. 21, 2015 — that was the date when Doc. Brown and Marty McFly went to the into the future in "Back to the Future II."
Though that film was originally released in 1989, the actual date that the movie's two main characters — an eccentric inventor and a hip teenager, played by actors Christopher Llyod and Michael J. Fox, respectively — traveled three decades forward to get to is now less than a month away, and Universal Pictures has some plans to celebrate.
Let's start with the fact that they're teasing a short in which "Doc Brown Saves the World."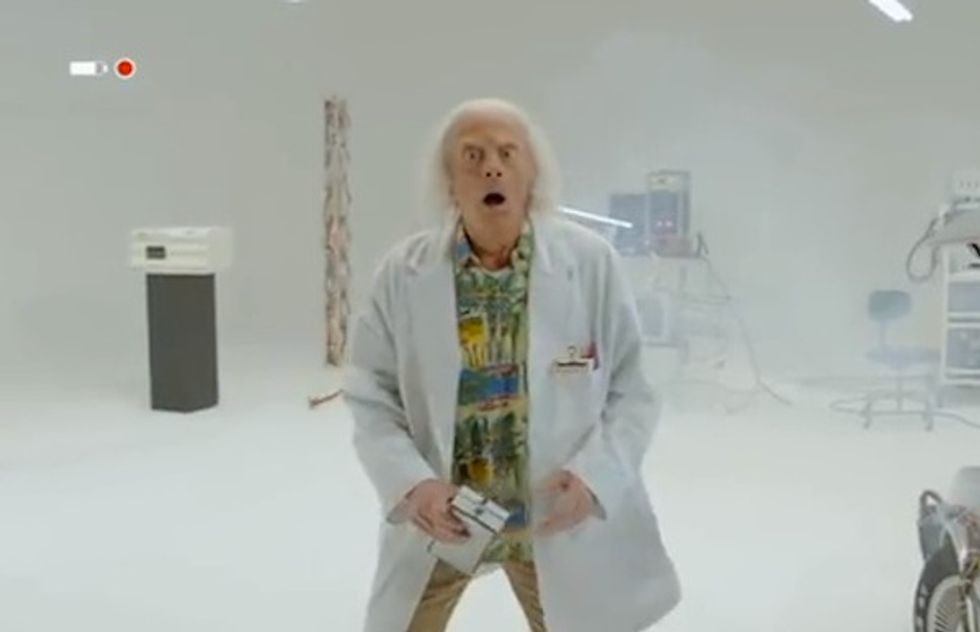 Image source: YouTube
The short doesn't give too much away but does give a glimpse at the ever surprised looking Emmett Brown, Ph.D., as he stepped out of the infamous DeLorean time machine.
According to the video, the full short will be exclusively available on the 30th anniversary set of the "Back to the Future" trilogy, which, you guessed it, will be for sale starting on Oct. 21. The Verge noted that Amazon Prime will be hosting an exclusive, month-long run of the trilogy as well starting Oct.1 for those who prefer to stream.
Radio City Music Hall in New York City will also be hosting a 30th anniversary symphony concert, playing the film's iconic score as it screens the movie on Oct. 15 and 16.
(H/T: io9)