UNITED NATIONS (TheBlaze/AP) — U.S. Secretary of State John Kerry says the United States is prepared to welcome Russian military action in Syria as long as it is directed against the Islamic State group and al-Qaida affiliates.
Speaking at the U.N. Security Council on Wednesday, Kerry said that the U.S. would have "grave concerns" if Russia conducted strikes against other groups. And, he said Russian operations must not support Syrian President Bashar Assad or interfere with those of the U.S.-led coalition that is already attacking Islamic States targets.
Kerry spoke as Russia launched its first airstrikes in Syria targeting what it said were Islamic State positions. U.S. officials and others cast doubt on that claim, saying the Russians appeared to be attacking opposition groups fighting Syrian government forces.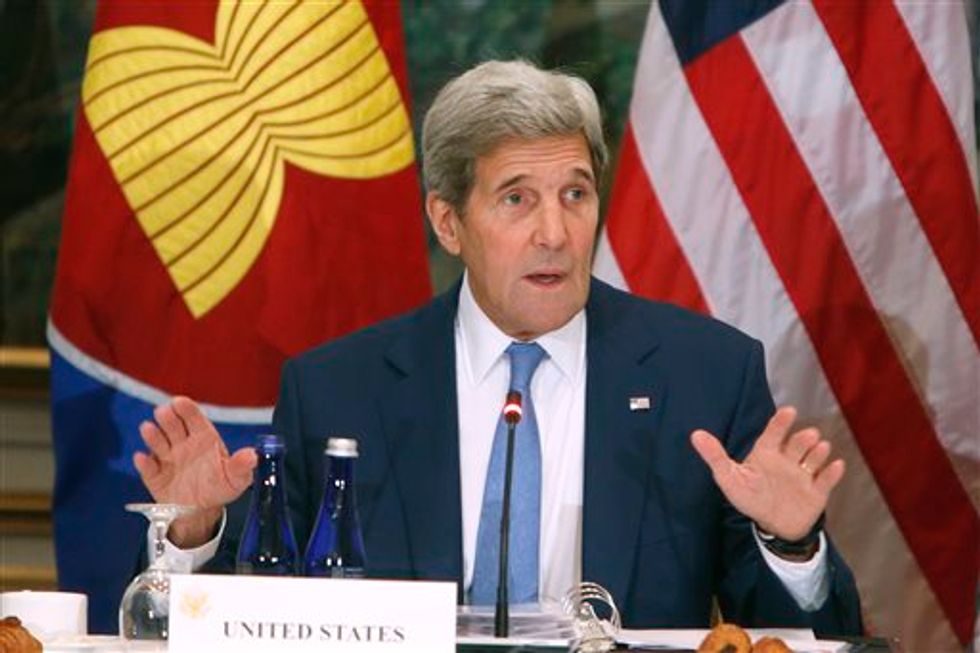 U.S. Secretary of State John Kerry speaks during a meeting of the Association of Southeast Asian Nations member states, Wednesday, Sept. 30, 2015, in New York. (AP Photo/Jason DeCrow)
Putin has previously said that Russia was providing weapons and training to Assad's army to help it fight the Islamic State. The terrorist organization has captured large swaths of both Syria and Iraq in the past weeks and months.
Earlier on Wednesday, Kerry called Russia's involvement in Syria an "opportunity," but one senior U.S. defense official described the situation much differently, saying it "hardly seems" that Russia is playing a "constructive" role in helping to stabilize Syria and the region.