A Fox Sports analyst in Guadalajara, Mexico, was backed into by a car during a live shot, knocking him from the frame and leaving the anchor visibly stunned.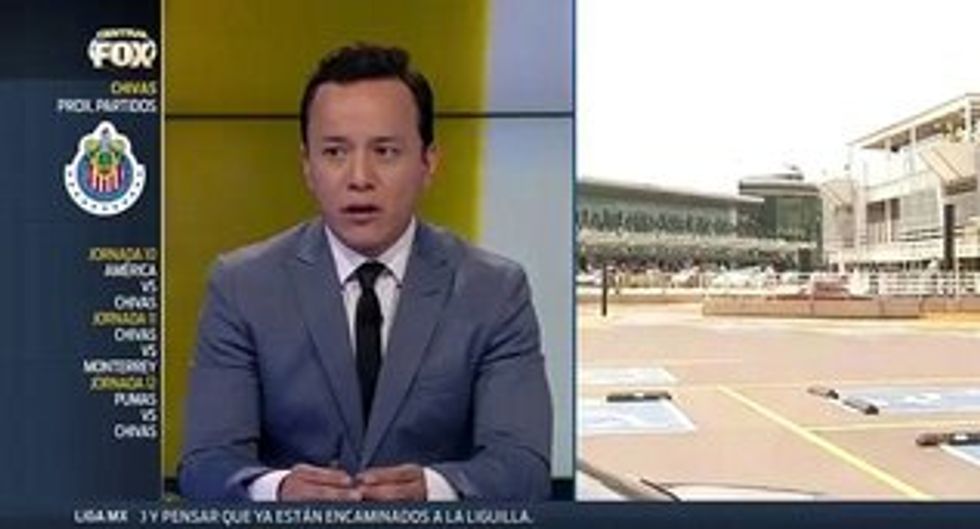 Image source: YouTube
David Medrano Mora was reporting on the Chivas soccer team's win over Club America. Mora appeared as though he was just about to speak when he looks over to his right. Suddenly, he's pushed off the screen by a vehicle that then comes into the foreground.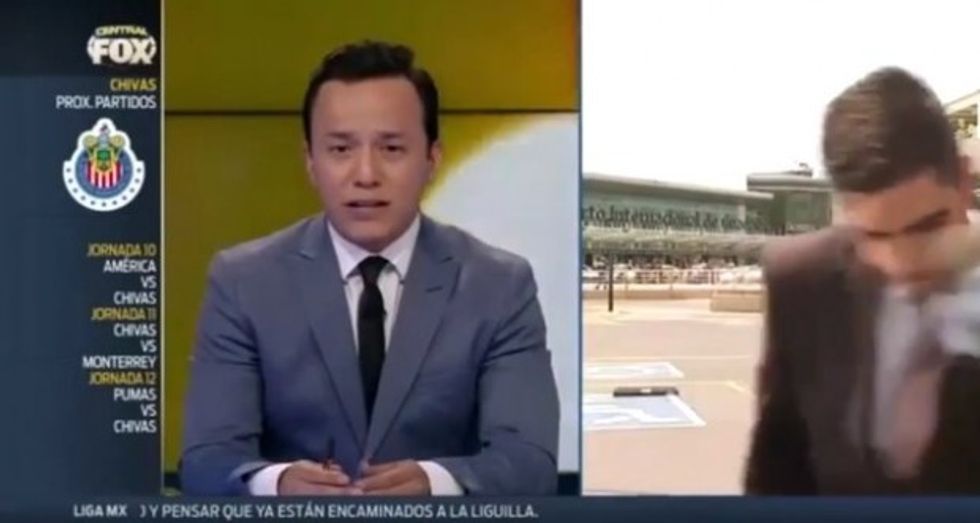 Image source: YouTube
The incident happened right outside of the Guadalajara airport, USA Today reported.
Mora was not injured.
(H/T: USA Today)
–
Follow Jon Street (@JonStreet) on Twitter