Many Americans are significantly more concerned about the state of religious freedom in the U.S. than they were three years ago, according to a new report from the Barna Group.
Forty-one percent of those surveyed said that they believe that religious freedom is worse today than it was a decade ago — a significant increase from the 33 percent who said the same when the survey was last conducted back in 2012.
Digging deeper into the results, there's a portion of another key — and unlikely — group that also believes that religious freedom has worsened: atheists, agnostics and the unaffiliated.
While only 23 percent of these individuals said back in 2012 that they felt that religious freedom had worsened, that proportion increased to 32 percent in 2015.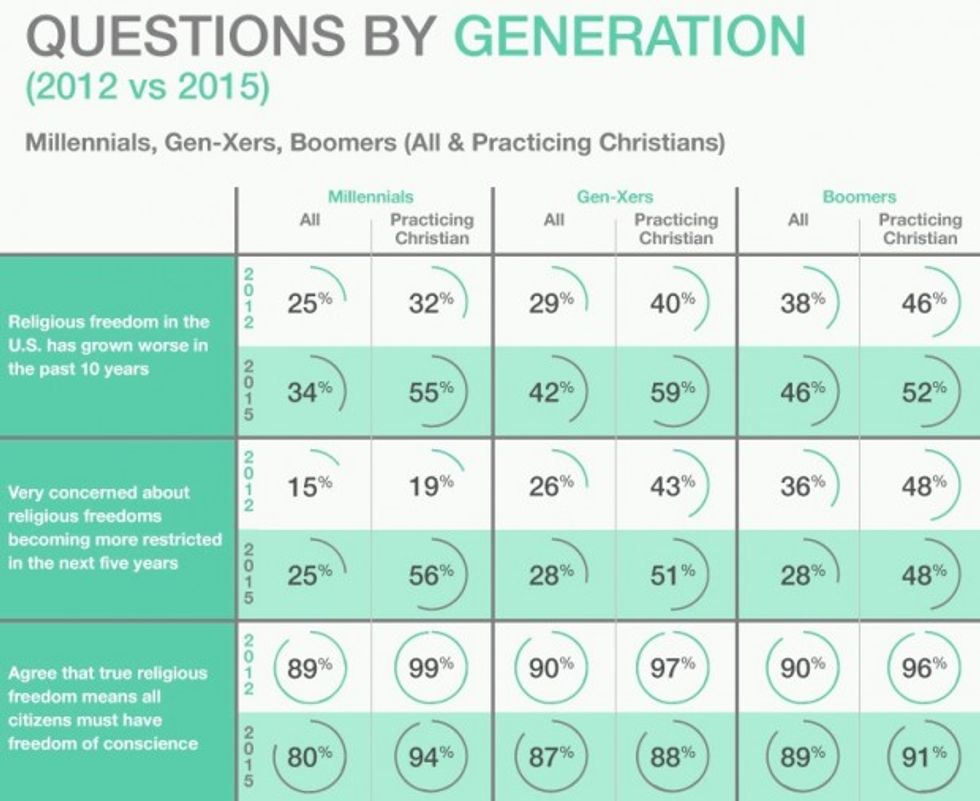 Barna Group
Commissioned by the conservative law firm Alliance Defending Freedom, the survey found that there's an increased concern over religious freedom among every generational segment of the population, including Milllennials.
While 25 percent of Millennials — who are younger and generally more favorable toward issues like same-sex marriage — believed in 2012 that religious freedom was worse than it had been 10 years prior, that proportion increased to 34 percent in the current wave.
It's no surprise that 52 percent of practicing Christians agree that religious freedom has worsened over the past decades, though among evangelicals, more specifically, that proportion skyrockets to 77 percent.
Additionally, 48 percent of practicing Christians — up from 42 percent in 2012 — are worried that the state of religious freedom will continue to devolve over the next five years.
All this aside, Barna reported that there is disagreement over who is responsible for removing traditional Christian values from society, with some — particularly Christians — blaming gays and lesbians, but others disagreeing.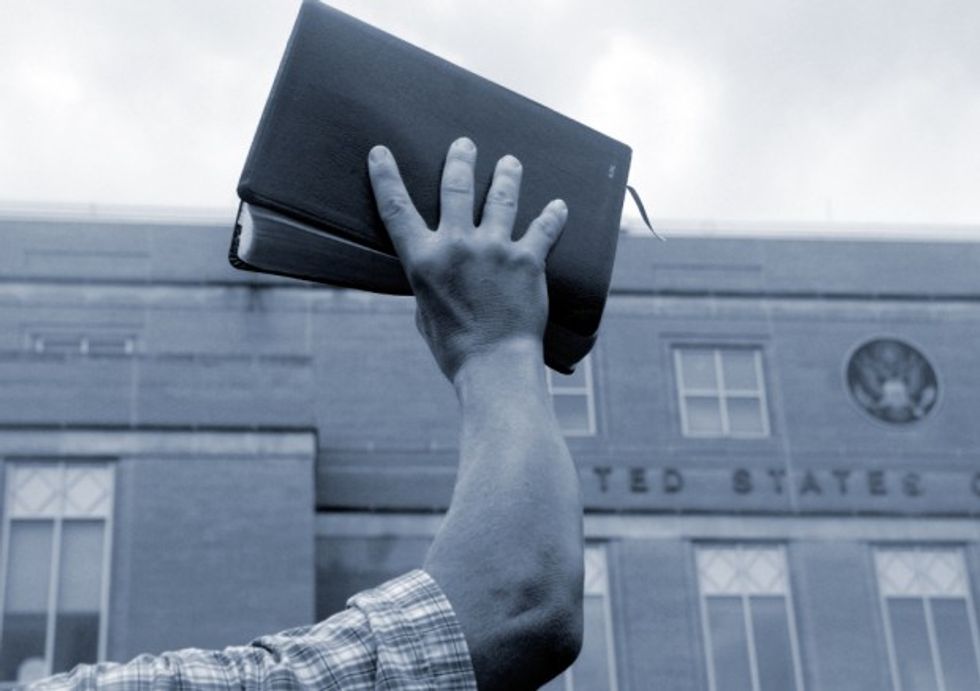 Photo credit: Shutterstock
At the end of the day, 72 percent believe that "no one set of values should dominate the country."
The survey was conducted among 1,000 U.S. adults 18 and older online and among an additional 200 individuals via telephone from August 7 through September 6; it was done prior to the influx of coverage surrounding Kentucky clerk Kim Davis' refusal to grant gay marriage licenses.
Read the full results here.
--
Front page image via Shutterstock.com.