Police in Washington, D.C., say one of four robbery victims involved in an early morning struggle with an armed felon was acting in self-defense when the victim fatally shot the gunman.
Jerome Wright, who had served time for felony robbery before, held four people at gunpoint as they were walking down the street. Wright shot two male victims, and a struggle ensued resulting in the gunman being fatally shot, WTTG-TV reported.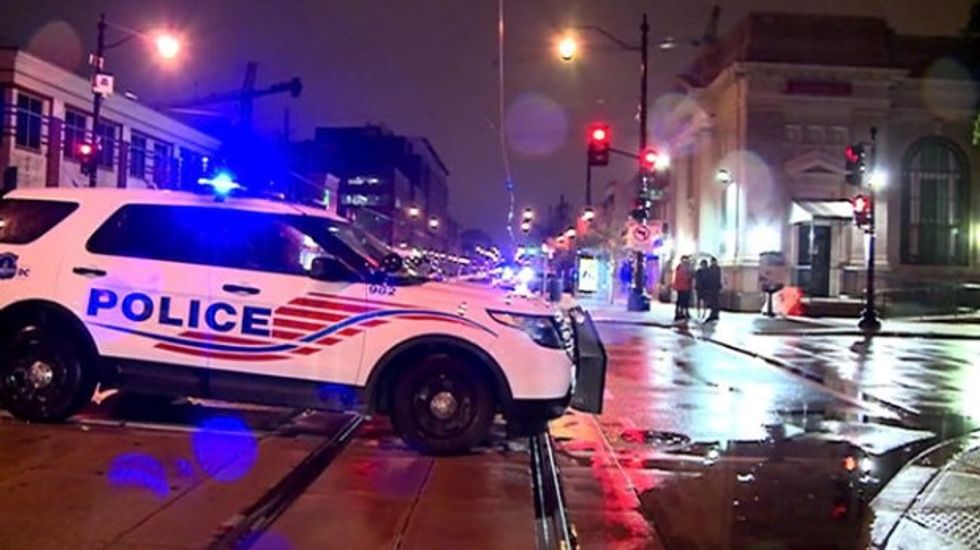 Image source: WRC-TV
The victim, who had just been shot in the chest, somehow managed to snag the firearm out of Wright's hands and then shoot him several times in the chest, according to the Washington Post. Wright died at the scene. He was 32.
Police didn't release the victims' names but said all four are expected to survive.
The incident is being considered a "justifiable homicide," Sgt. Delroy Burton, chairman of the D.C. Police Union, said.
Wright previously spent five years in prison on felony charges, including robbery, but was released from a halfway house in June, according to WTTG.
He was arrested again in September for selling cocaine but escaped from the police wagon and assaulted a police officer. Police found Wright at a home six hours later and sent him back to jail. A judge released him a week later, WTTG reported.
"That's a frustration of the officers — a guy with a record like that shouldn't be released in the first place," Burton told the D.C. news outlet.
The Metropolitan Police Department in Washington, D.C., did not immediately respond to a request for comment from TheBlaze asking why he was released.
(H/T: WTTG-TV)
–
Follow Jon Street (@JonStreet) on Twitter