UPDATE: The Los Angeles Police Department reportedly issued an arrest warrant for the suspect seen in a video holding a handgun while video recording an officer exiting his vehicle.
The video was apparently part of an attempted comeback stunt by a defunct rap group.
"The investigation revealed that the film was made by members of an early 1990s rap group no longer in fashion. The film was made and posted on social media to ignite a comeback by the rap group," LAPD said in a press release.
---
Police in Los Angeles are currently investigating a shocking new video that appears to show an officer being stalked by an individual with gun.
In the video, an LAPD officer is seen exiting his patrol car. The camera then tilts down to show a gun in the hand of the person filming from inside a parked car. The footage was later posted on Instagram, but was eventually taken down.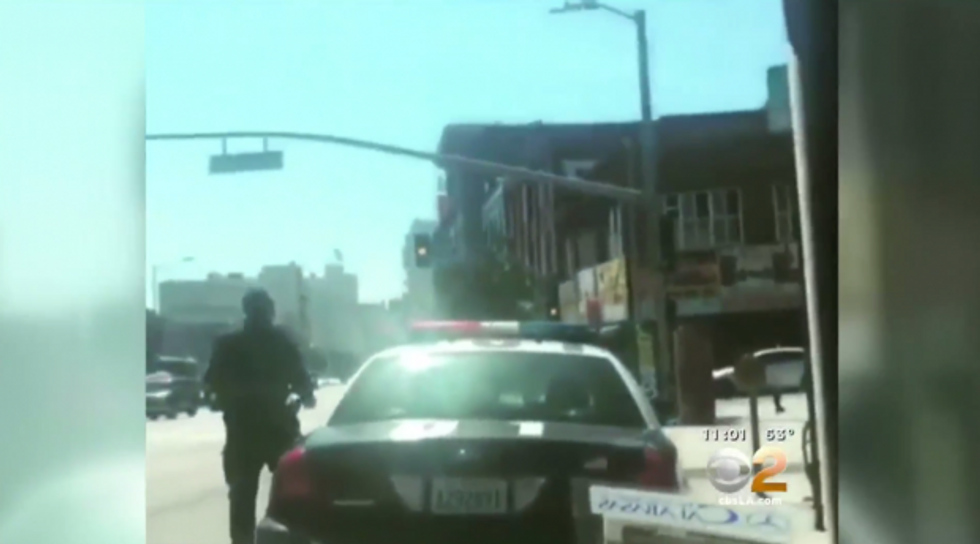 Instagram cellphone video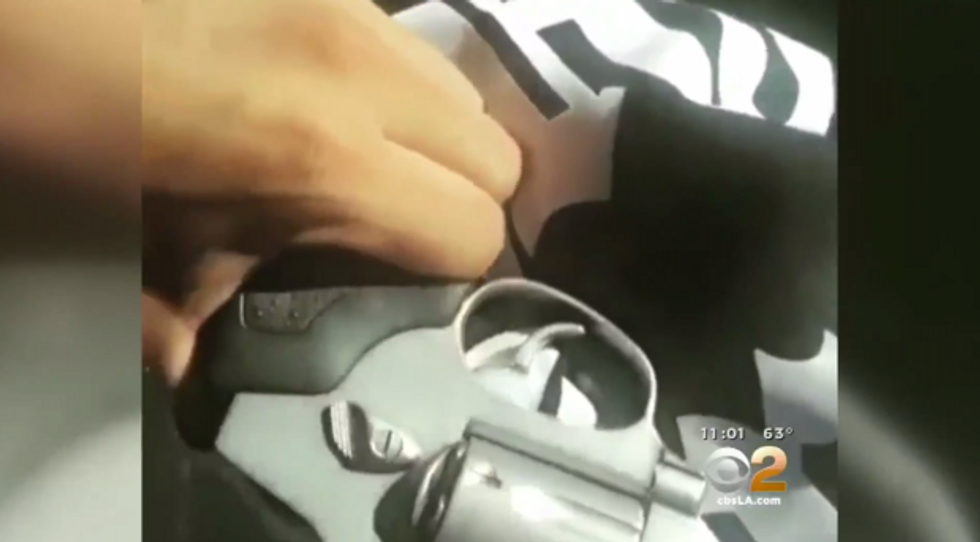 Instagram cellphone video
The apparent threat has the law enforcement community on high alert as the spouses of officers are growing increasingly more concerned about the current anti-police climate.
The wife of one Los Angeles police officer told CBS Los Angeles that "a lot of the wives are scared" their husbands will never make it home.
"They just want to do their job and yet all this hatred is coming at them," she added. "And it's becoming more and more violent."
Watch the disturbing video via CBS Los Angeles:
(H/T: Drudge)
---