The State Department has asked Hillary Clinton to go back and look for more personal emails to turn over from her tenure as secretary of state, the Washington Times reported.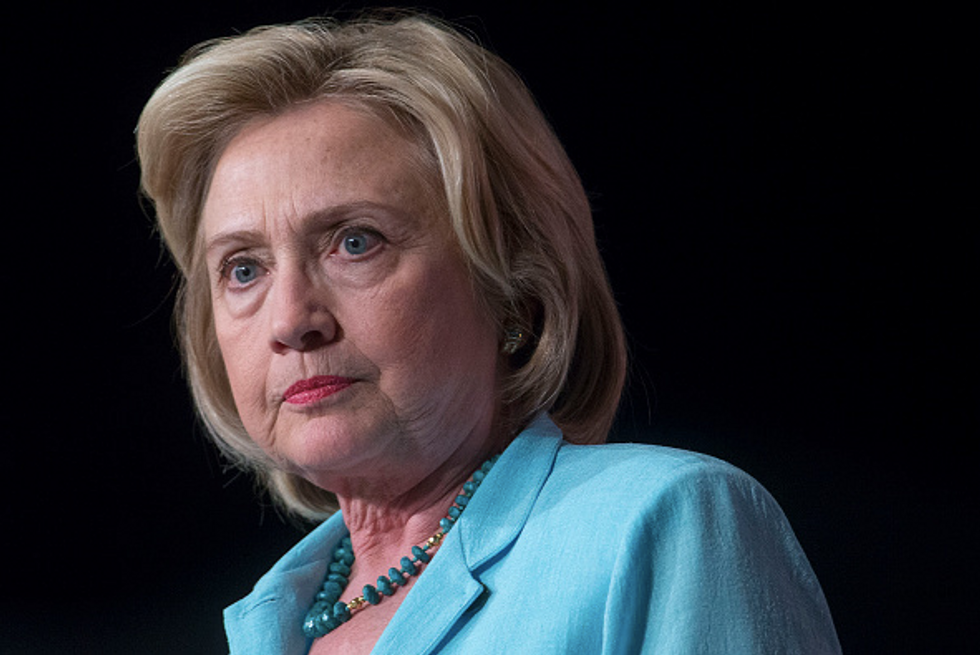 Andrew Harrer/Bloomberg via Getty Images
An Oct. 2 letter to Clinton's lawyer from State Department Under Secretary for Management Patrick F. Kennedy asks to "confirm that, with regard to her tenure as secretary of state, former Secretary Clinton has provided the department with all federal records in her possession, regardless of their format or the domain on which they were stored or created, that may not otherwise be preserved in the department's record keeping system."
Clinton has said she used the same private email account she had as a senator during her first couple of months as secretary of state, but those messages were not among the 30,000 she turned over to the State Department since the review over her personal server began.
Clinton's campaign says she no longer has access to those emails, some of which have surfaced from the Defense Department, according to the Washington Times. Now, the State Department wants Clinton to go back to her Internet company to recover messages from any personal accounts she may have had.
"To the extent her emails might be found on any internet service and email providers, we encourage you to contact them," Kennedy wrote to Clinton lawyer David E. Kendall.
Clinton has apologized for using a non-government email account during her State Department tenure, saying she did so for convenience. The matter has triggered an FBI investigation into the security of the personal server. Clinton has asserted that she did not send or receive any classified information through her email system, which has cast an unwavering shadow over her Democratic presidential campaign.