Gun rights advocates are fuming at a concealed carry license holder who police said shot out the tire on a suspected shoplifter's getaway vehicle in a suburban Detroit Home Depot parking lot Tuesday afternoon.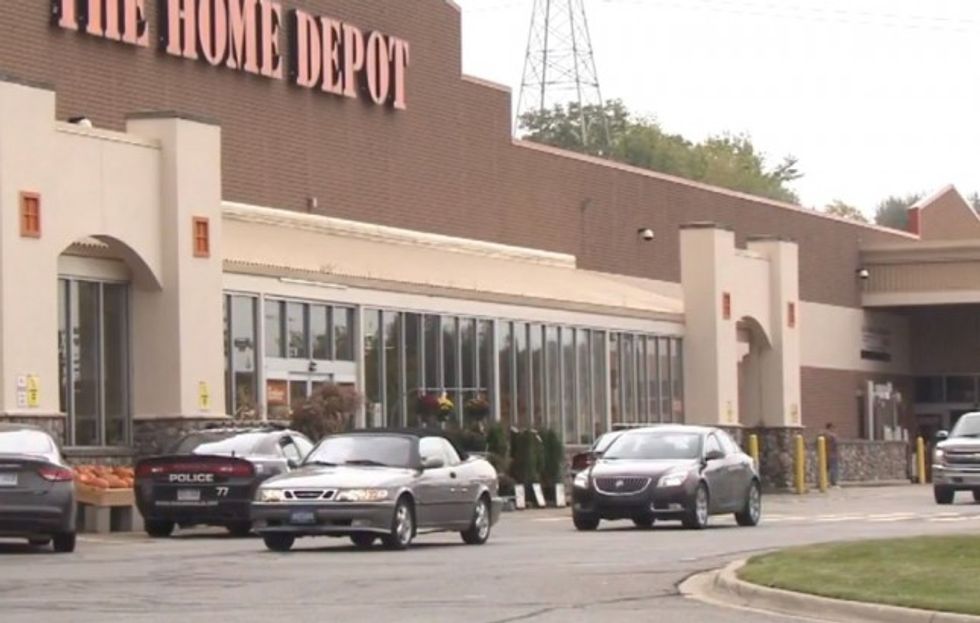 Image source: WJBK-TV
"Disgrace that this CPL holder went to these extremes," one person commented on the Auburn Hills Police Department's Facebook page about the incident. "We as armed citizens should be very cautious in when and where we discharge our weapons. This puts a dull finish on the already tarnished trigger that is the Second Amendment."
The woman who fired at the vehicle did so after witnessing the suspect running from a loss prevention agent outside the store and hopping into the waiting SUV. The concealed carry permit holder hasn't been arrested, WJBK-TV reported, and was released while an investigation commences.
But her fellow license holders seem to have heard enough.
"We as CPL holders are not the police and should never act as such!!!" another added to the police station's Facebook page. "Ridiculous and should have her permit removed."
"I carry. This shooter should not," another individual wrote, adding that the woman "was not under a threat and the suspect was fleeing for stealing. This is the crap that gives weapons owners a bad name."
A concealed carry license instructor told WJBK what the woman did wrong.
"There could have been a 4-year-old child coming out of Home Depot with their grandparent," Tanisha Moner told the station, adding that "you can't shoot at moving cars. You can't shoot at people retreating. You can't do that."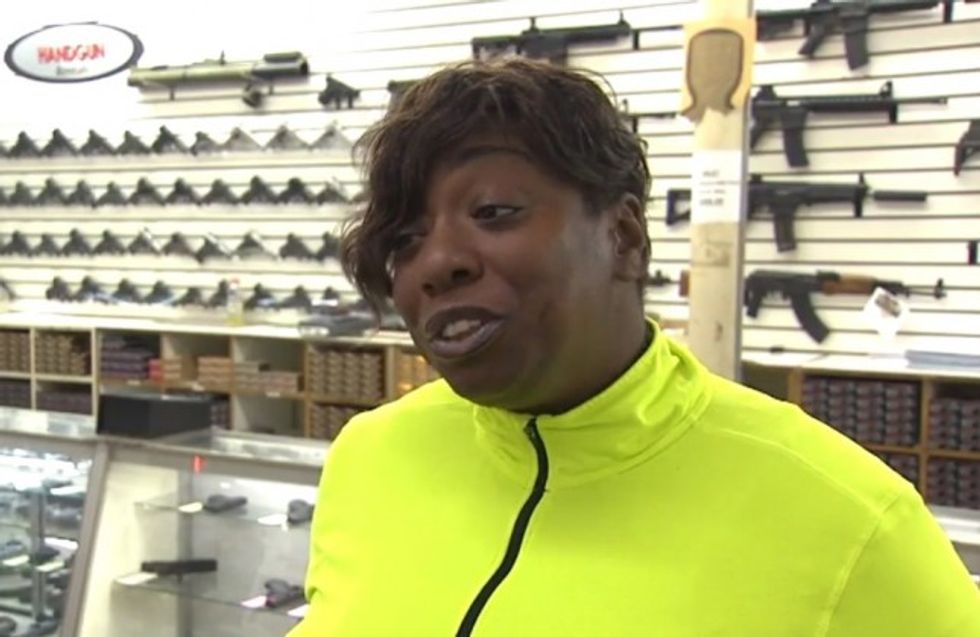 Concealed carry license instructor Tanisha Moner (Image source: WJBK-TV)
Moner told WJBK that you can only shoot when you're defending yourself or another person from the threat of death, rape or great bodily harm — not when property is being stolen. That even goes for pets, she said.
"Your pet is considered personal property," Moner told the station. "You cannot shoot a person for attacking your dog."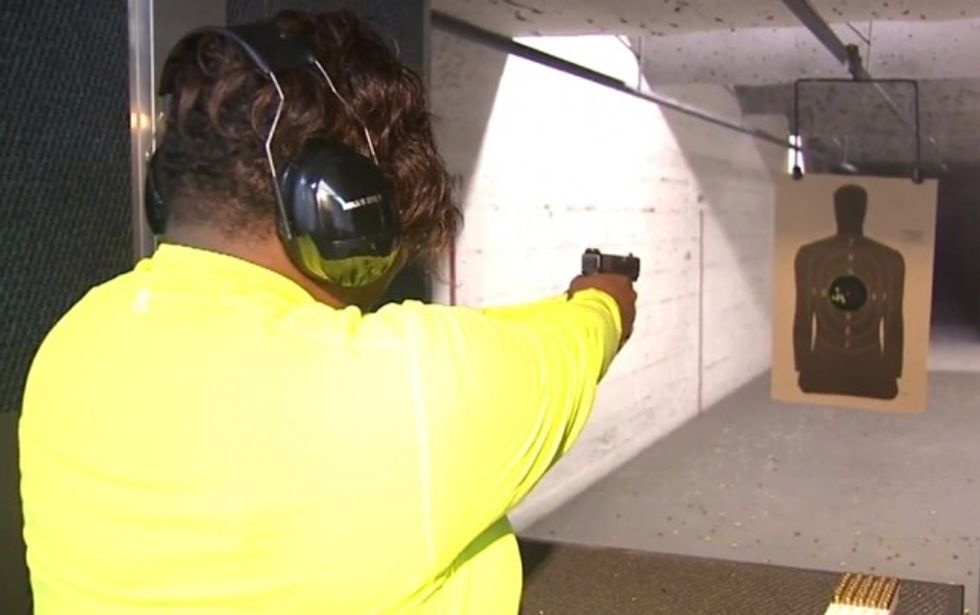 Image source: WJBK-TV
Daryl Brown, a retired deputy chief from the Detroit Police Department, told WJBK the woman who fired at the vehicle's tire should be arrested.
"Because one, she didn't have to be shooting at somebody for a misdemeanor," he told the station. "Even officers, we can only shoot at fleeing felons in exigent circumstances."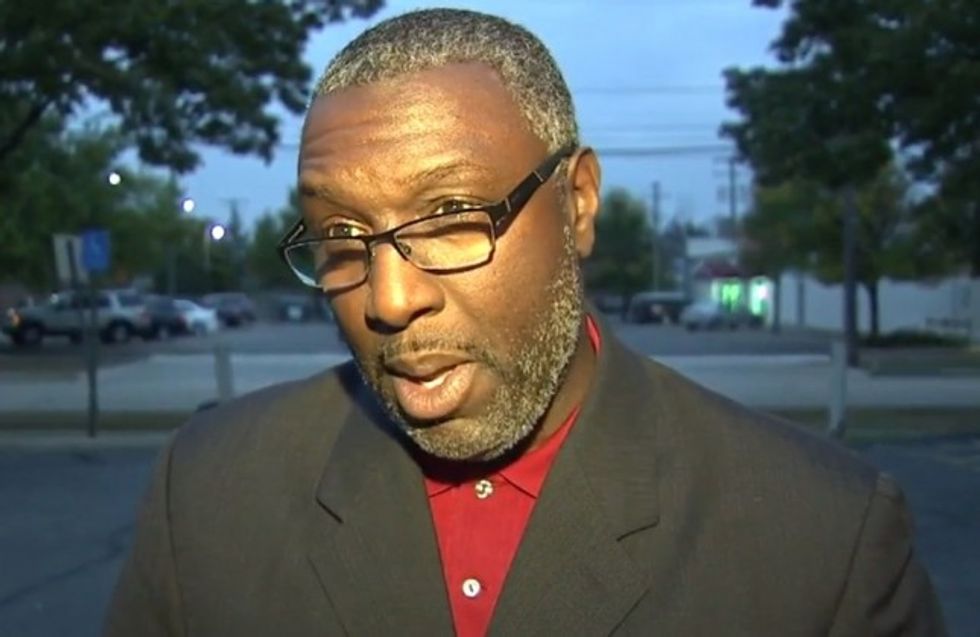 Darryl Brown, retired Detroit Police deputy chief (Image source: WJBK-TV)
Brown said the woman instead should have noted the description of the suspect and vehicle, as well as the method of escape, and told police.
Police are still looking for the suspected shoplifter and the driver of the small black SUV getaway vehicle. The driver is black man in his 40s, police said; the suspected shoplifter is a white man between 40 and 50 wearing a black T-shirt with yellow writing and a black hat.
Featured image: Shutterstock
—
Follow Dave Urbanski (@DaveVUrbanski) on Twitter