For over a decade, the U.S. Department of Agriculture has beaten back a cotton pest known as the pink bollworm, which is capable of causing millions of dollars worth of damage to the crop.
One such control method includes releasing a whole host of sterile moths into the environment, leading fully reproductive, wild moths to breed with them without any resulting offspring. In the end, this helps reduce population numbers.
The USDA recently demonstrated just how these lab-reared moths can be released, showing a video of a drone outfitted with moth-filled cannons.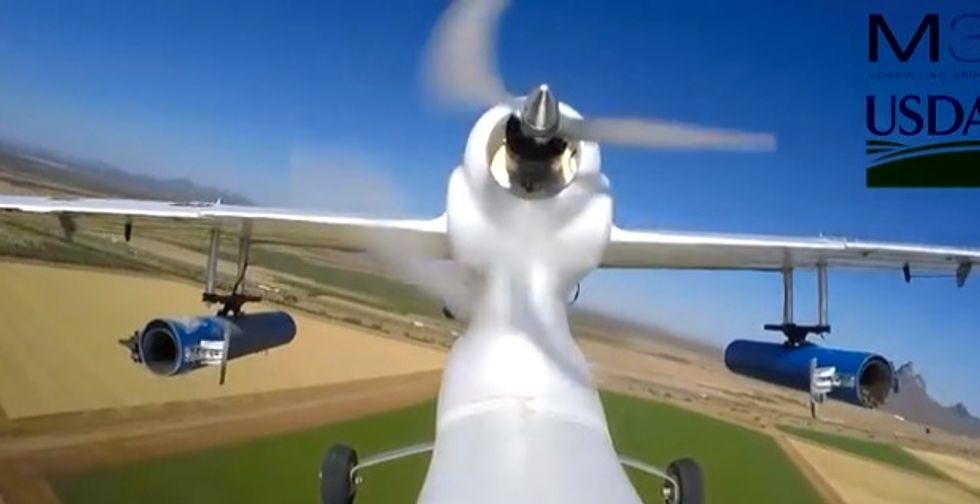 Image source: YouTube/USDA
"We are investigating using remotely piloted aircraft capable of eliminating small-scale outbreaks as soon as they are detected," Osama El-Lissy with the USDA said in the video demonstrating the process.
When the UAV is flying over the slated area, a hatch on the cannon opens and out fly the sterile moths.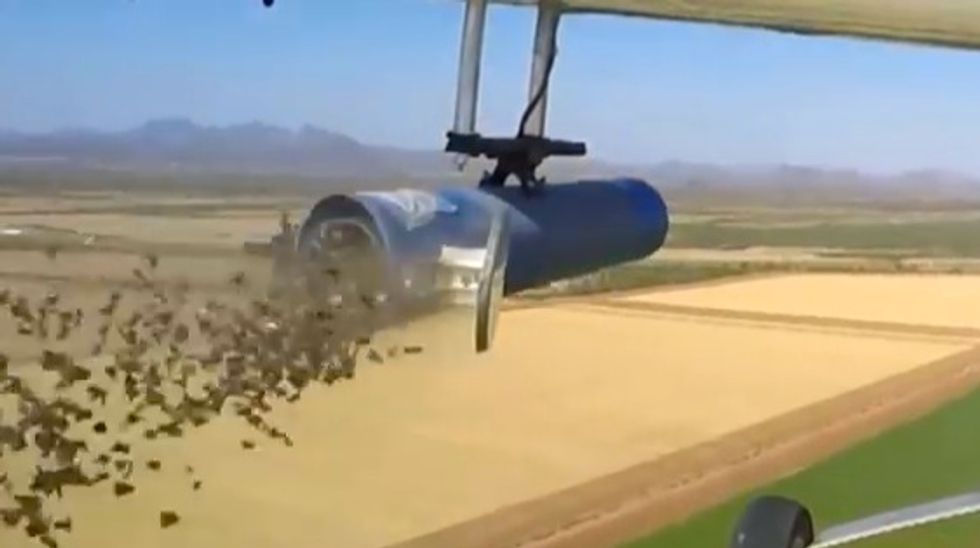 Image source: YouTube/USDA
Testing this summer showed that remotely piloted aircraft releasing the moths were just as effective as piloted aircraft doing the same job.
"The only difference is that remotely piloted aircraft is more nimble, costs less as well as effective in suppressing infestations," El-Lissy said.
Watch the video to see the moth dispersal from the drone:
A three-phase program to eliminate the pink bollworm from areas in the southern U.S. where the insect larvae were costing the cotton industry up to $32 million in damage a year began in the early 2000s. In addition to the release of sterile, adult pink bollworms, other eradication techniques included using a form of cotton that acted as a pesticide and pheromones that would disrupt mating.
The USDA's Animal and Plant Health Inspection Service's "Pink Bollworm Rearing Facility" is located in Phoenix and produces about 22 million sterile moths each day, a blog post from the USDA stated.
According to the post, the eradication effort, 80 percent of which is funded by the cotton growers, has already reduced the pink bollworm population in the U.S. by up to 96 percent.
(H/T: Popular Science)