ROSEBURG, Ore. (AP) -- Authorities say the gunman who killed nine people at an Oregon community college killed himself inside a classroom after two plainclothes officers shot and wounded him.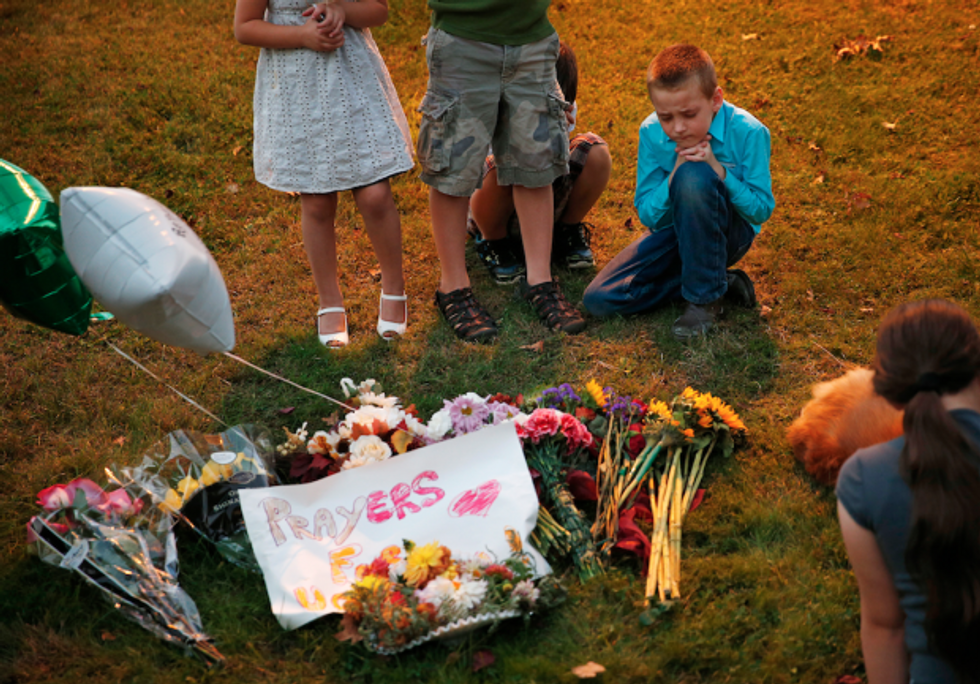 Ethan Hurley, 7, top right, prays with a church group at a makeshift memorial near Snyder Hall at Umpqua Community College, Sunday, Oct. 4, 2015, in Roseburg, Ore. (AP Photo/John Locher)
Douglas County District Attorney Rick Wesenberg said at a news conference Wednesday that the two detectives who were the first on scene heard a volley of gunfire and ran toward the shots at Umpqua Community College last Thursday.
They spotted 26-year-old Christopher Harper-Mercer in the doorway of a building and he immediately fired at the officers, who weren't wearing bulletproof vests.
Wesenberg says they filed three rounds, one of which stuck the shooter in the right side. Once Harper-Mercer was wounded, he went back into the classroom and shot himself at the front of the room.