Ready to do some Thanksgiving shopping? Though the holiday is still 46 days away, experts are saying if you wish to have homemade pumpkin pie, you might want to grab a can or two of the pureed stuff ahead of time just to be safe.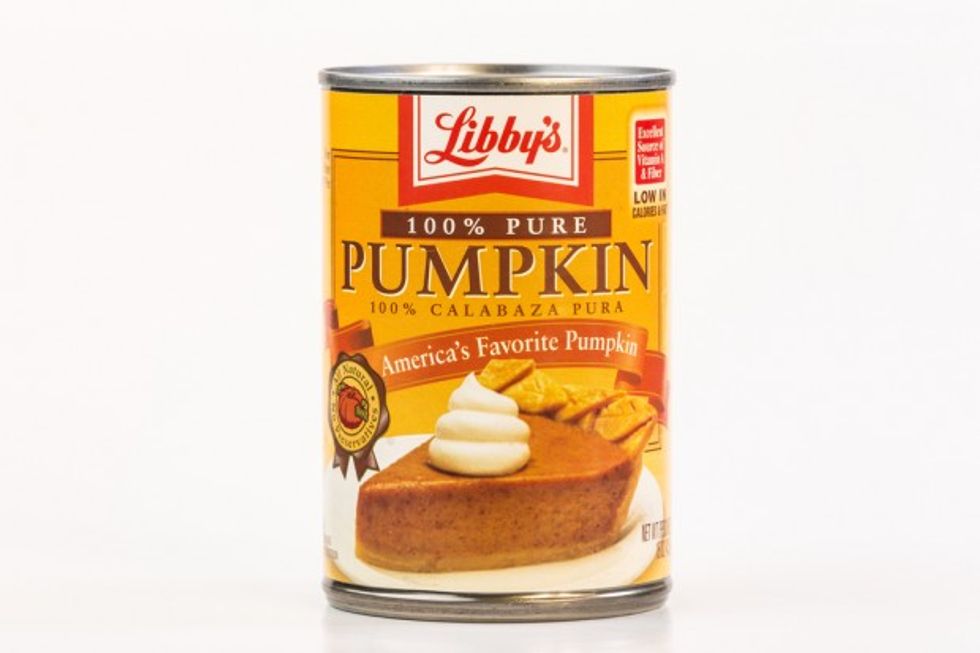 Photo credit: Warren Price Photography/Shutterstock.com
"I would not wait until Nov. 20," University of Illinois professor Mohammad Babadoost said, referencing the week before the Nov. 27 Thanksgiving holiday. "I'd buy it whenever it comes to the store."
That's because Illinois, the producer of 90 percent of U.S. pumpkins, experienced a record amount of rainfall in June, washing out the crop.
Jane Moran, who owns Moran's Orchard in Neoga, Illinois, said they replanted washed out pumpkin crops and then it rained more so they're buying pumpkins at auction twice a week.
Libby's, which manufactures cans of pure pumpkin as well as pumpkin pie mix, believes its harvest could be down as much as 50 percent.
"We're disappointed that the yields this year are less than we anticipated. This is due to the heavy rain that occurred during the critical growing months for our Libby's pumpkin," Roz O'Hearn, corporate and brand affairs director for Nestle, which owns Libby said in a statement to TheBlaze.
O'Hearn said Libby's originally reported that its yield could be off by as much as a third, "but updated crop reports indicate yields will be reduced by half this year," she said in a statement. "Harvest began in late August and will finish early this year (this week) due to the poor yields."
Still O'Hearn said she believes the company will have enough canned pumpkin to get through the fall holidays. It's in 2016 where pumpkin lovers might need to worry.
"We're carefully managing our distribution across the country and to our retailers through allocation. However, we won't have much 'reserve' stock — if any at all —to carry us into the new year," O'Hearn said. "Once we ship the remainder of the 2015 harvest (most likely by mid-November), we'll have no Libby's pumpkin to sell until Harvest of 2016."
Listen to this topic discussed on TheBlaze Radio's "Pure Opelka."
—
The Associated Press contributed to this report. Front page image via Shutterstock.