Sen. Rand Paul's auction of Hillary Clinton's book "Hard Choices" — which he billed as "a great fiction book" on his campaign website and signed with a biting note to the Democratic presidential candidate — was up to nearly $8,000 on eBay Thursday afternoon.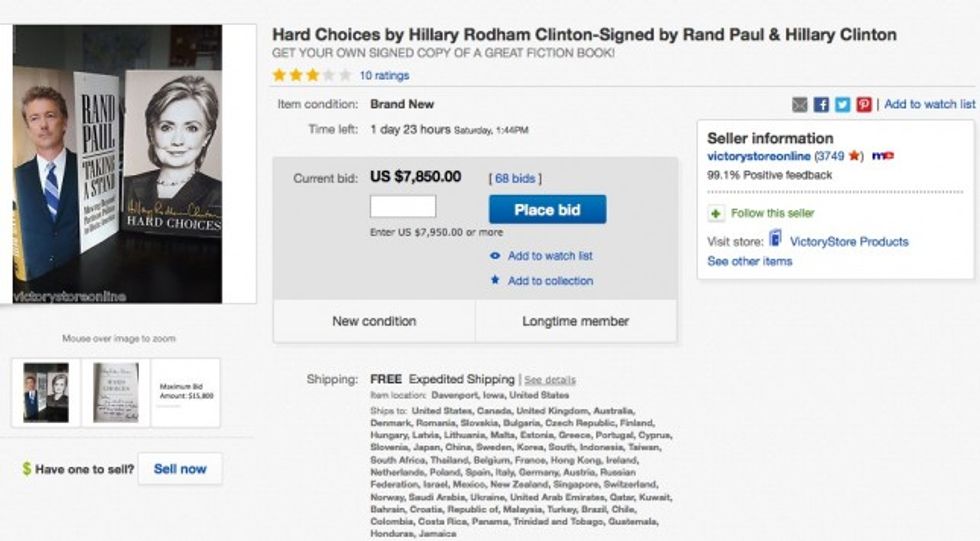 Image source: eBay
Clinton had a go at the GOP candidates who doubted her competency as secretary of state by sending them all copies of "Hard Choices," along with the following note:
This is the text of the letter Clinton sent to the Republican candidates pic.twitter.com/EYLTgZ7hts

— Liz Kreutz (@ABCLiz) October 6, 2015
So Paul shot back, putting his "Hard Choices" copy up for auction with goodies that make it a "one of a kind" buy.
Here's an image of the page announcing its sale along with Paul's handwritten message on the title page of "Hard Choices":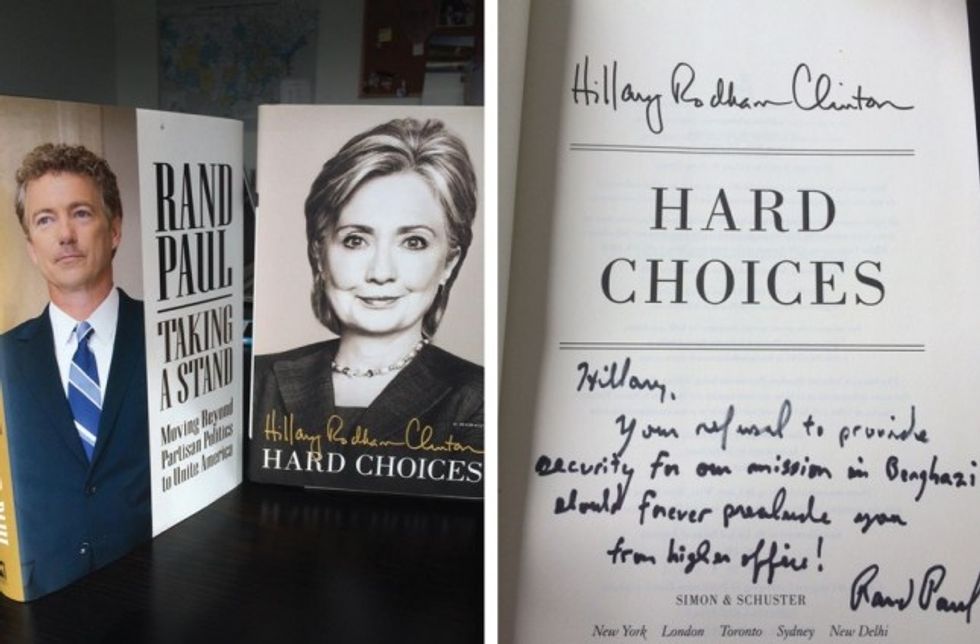 Image source: RandPaul.com
"Hillary, Your refusal to provide security for our mission in Benghazi should forever preclude you from higher office! Rand Paul."
While the auction — which is being administered on eBay — doesn't close until Saturday, bidding for the augmented copy of "Hard Choices" hit a cool $7,950 on Thursday afternoon after beginning at $250 on Wednesday. The maximum bid is $15,000.
The winning bidder will also get a copy of Paul's book, "Taking a Stand."
This story has been updated.
—
Follow Dave Urbanski (@DaveVUrbanski) on Twitter