The Palestine Liberation Organization's delegation to Washington accused radio host Howard Stern Wednesday of holding "racist assumptions" over his remarks criticizing prominent anti-Israel activist and former Pink Floyd frontman Roger Waters.
The PLO said in a statement that it "strongly condemns" Stern's "inflammatory statements" and called Waters a "human rights activist."
"Mr. Stern's contention that Palestinians 'did not live there [Palestine]' is a claim grounded in racist assumptions that the indigenous Palestinian population does not exist," the PLO statement read, calling Stern's assertions "baseless."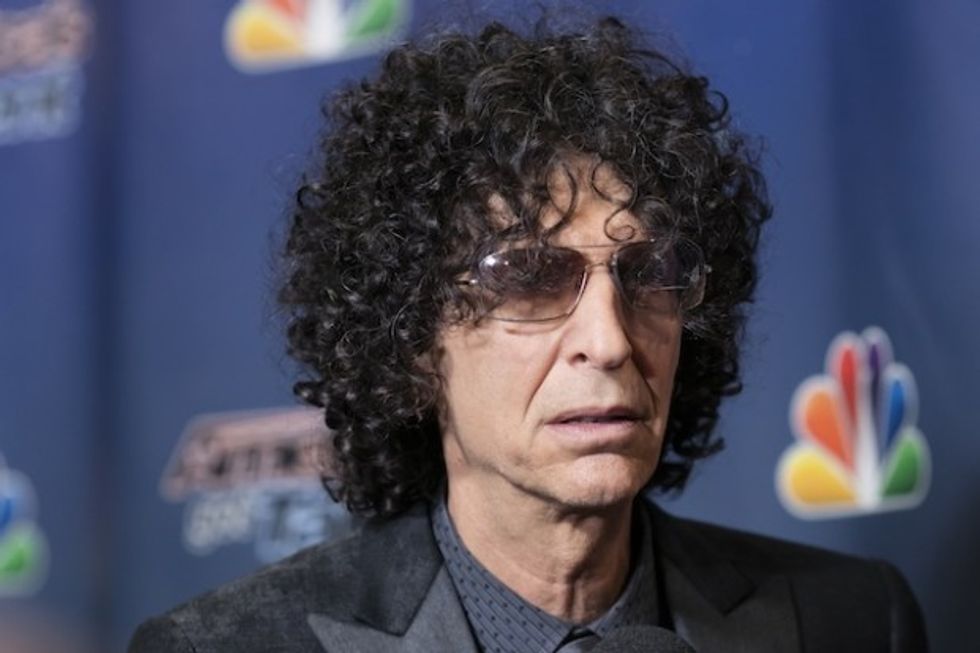 Radio host Howard Stern (Ben Hider/Invision/AP)
The PLO also accused the radio host of using his show to "espouse vitriolic and genocidal views against Arabs and, in particular, Palestinians."
Stern said on air Tuesday that Waters should "shut up" about his disdain for Israel after the rocker wrote an open letter to Jon Bon Jovi to scold him for performing in Israel.
Waters often appeals to artists with gigs scheduled in Israel to try to get them to join a boycott of Israel and cancel their shows.
"What is with Roger Waters and the Jews?" Stern said during his SiriusXM radio show.
"The Palestinians are these Arabs that could live in Egypt, they could live in Saudi Arabia, but guess what? Those countries don't want them either," Stern said. "And it bugs the sh*t out of Roger Waters. He can't f***ing deal with it. He's writing letters to Bon Jovi."
"Where do you want the Jews to go Roger? Where do you want them to go? You want them to just go back to the concentration camp? What is it you want, f**khead?" Stern added.
At its concert in Israel Saturday night, rock group Bon Jovi made a special introduction to the song "We Don't Run," which hinted at support for the Jewish state. Jon Bon Jovi told the crowd before performing the number, "This should be the fight song for Tel Aviv."
Whether intended that way or not, the comment was interpreted in Israel as an offer of moral support during these weeks of repeated Palestinian terrorist attacks against Israelis. It's unclear if the rock star knew that shortly before his concert began, two Israeli men were stabbed to death by a Palestinian in Jerusalem.
The PLO called on Stern to apologize and retract his statements.