In the wake of the Oregon college massacre in which 10 people, including the gunman, were killed, a Tennessee gun store owner is offering a discount to customers who say they are Christian.
Police said the shooter lined up students on the campus of Umpqua Community College in Roseburg, Oregon, and asked them if they were Christian. If they were Christian, he shot them in the head, but if they said they were not Christian, he shot them in the leg.
Brant Williams, the owner of Frontier Firearms in Kingston, Tennessee, told WVLT-TV that the massacre prompted him to start giving a 5 percent discount on handguns to people who walks in and state that they are Christian.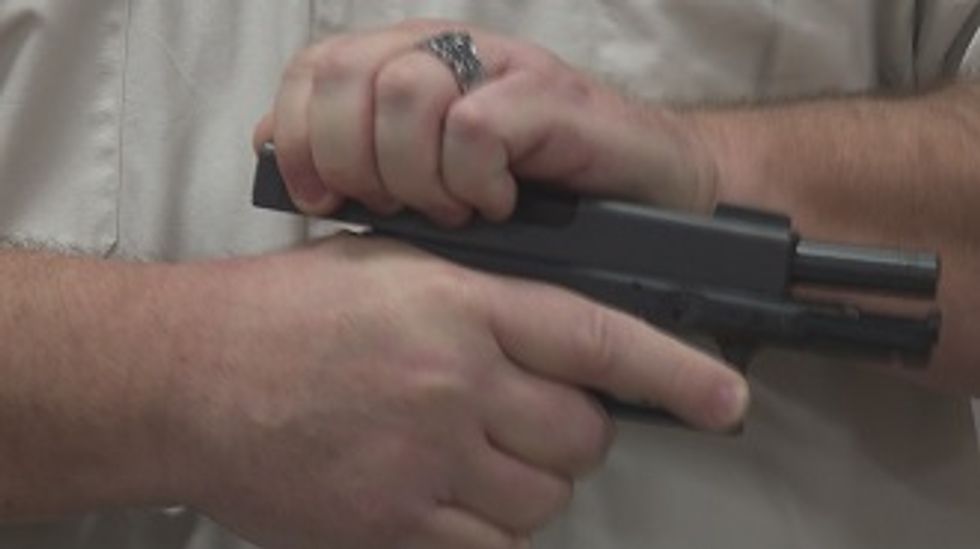 Image source: WVLT-TV
"If Christians are going to be targeted, we need to protect ourselves, and the best way to protect yourself is with the best weapon available, and that happens to be a handgun," Williams said. 
The offer comes on the heels of Tennessee Lt. Gov. Ron Ramsey, a Republican, urging Christians to "arm up" in the days after the Oregon shooting. Democrats, meanwhile, argue the sale is unfair because it excludes people of other faiths.
"Anyone who is not Christian and in our society is excluded. I think that's wrong, it turns people away from Christianity," Knox County Democratic Party Chairman Cameron Brooks said.
Brooks added that it shouldn't be about owning a gun or "promoting more violence," but rather it should be about "promoting peace."
But the gun store owner is standing by his decision, saying that he wants to let Christians know there are businesses that support them, despite those who "oppose us and try to silence us."
"We can stand up and not worry about being shot for our beliefs, or maybe we can stand up and shoot back," Williams told WVLT-TV.
(H/T: WVLT-TV)
–
Follow Jon Street (@JonStreet) on Twitter