Kendra Godon was in class at Umpqua Community College in Roseburg, Oregon, earlier this month when the sound of gunshots pierced the air. Chaos and confusion swept through campus, but she knew the situation was dire when one of her friends emerged with serious gunshot wounds.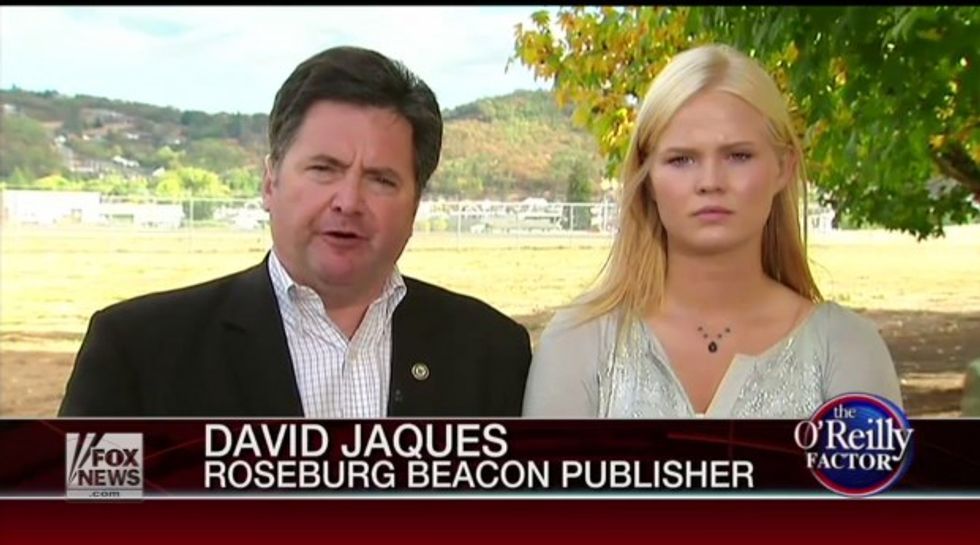 Fox News
Godon's friend, Kim Deetz, later died from her injuries. She was one of nine victims killed when a gunman opened fire on the campus.
In the aftermath, President Barack Obama has advocated for politicizing the tragedy in order to enact new gun control measures. The city of Roseburg, and even some of the shooting victims and their families, have spoken out against his latest anti-gun push.
Appearing on "The O'Reilly Factor" on Friday, Godon revealed another one of her friends who was injured, but survived, the Oregon shooting actually "prepared a speech" for Obama telling him she didn't want him using her name or story for his gun control agenda.
Godon said her friend was invited to attend an event with Obama during his visit to Roseburg on Friday, but she ultimately decided not to go.
"She had prepared a speech, actually, for him about gun control and how she didn't want her name to be spun into something that she did not believe," Godon said.
She later added, "People died here, and you can't make laws to bring these people back."
Watch the segment via "The O'Reilly Factor" below:
---