MSNBC's Rachel Maddow was put in the hot seat by Jon Stewart's replacement, Trevor Noah on Thursday night when the new Daily Show host asked her which GOP 2016 presidential candidate she would vote for.
Maddow initially dropped her head on the desk, the turned away from Noah, feigning an early exit. Noah pressed on, posing the gun-to-the-head question, "If someone held a gun to your head because Ben Carson said, 'point it that way,' who would you vote for?"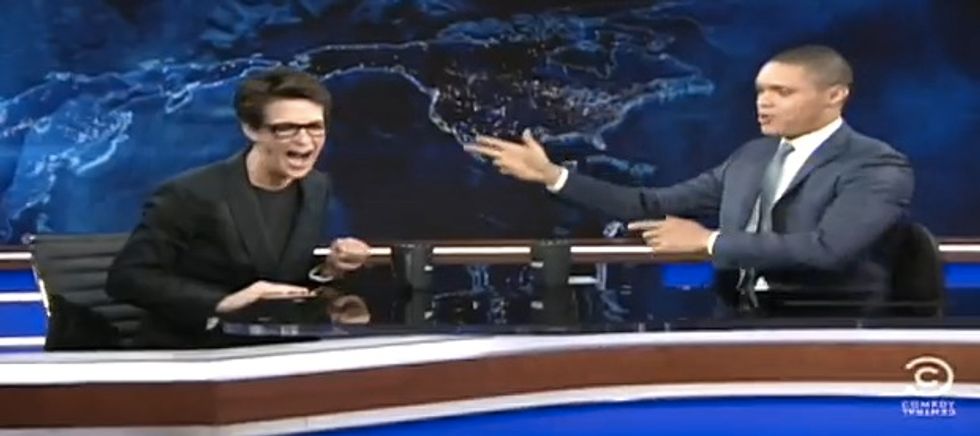 Image source: Comedy Central
After announcing she was having "back pains," Maddow replied, "If I were a Republican and I wanted to pick the best candidate for the general election, the person who would have the best chance against probably Hillary Clinton, I think...that would still be hard."
She eventually gave Noah an answer.
"I think it might be John Kasich, I don't know," she said.
Watch the exchange:
See the entire interview on Comedy Central.
Listen to this topic discussed on TheBlaze Radio.
__
Follow the author of this story on Twitter and Facebook: