Bristol Palin turned to her popular blog Friday to tell her readers about a recent incident that gave her pause: a woman walked into her workplace and said "Bristol Palin is such an idiot" — not realizing she was in fact telling that to Bristol Palin.
Palin explained that she had taken a patient back to an exam room to setup for a procedure before the doctor arrived. The patient said that she heard "Bristol Palin had worked" at the location. Palin said she "didn't say a word" and simply "laughed" it off.
"She then tells me, 'but Bristol Palin is such an idiot!'" Palin wrote, adding she "about died."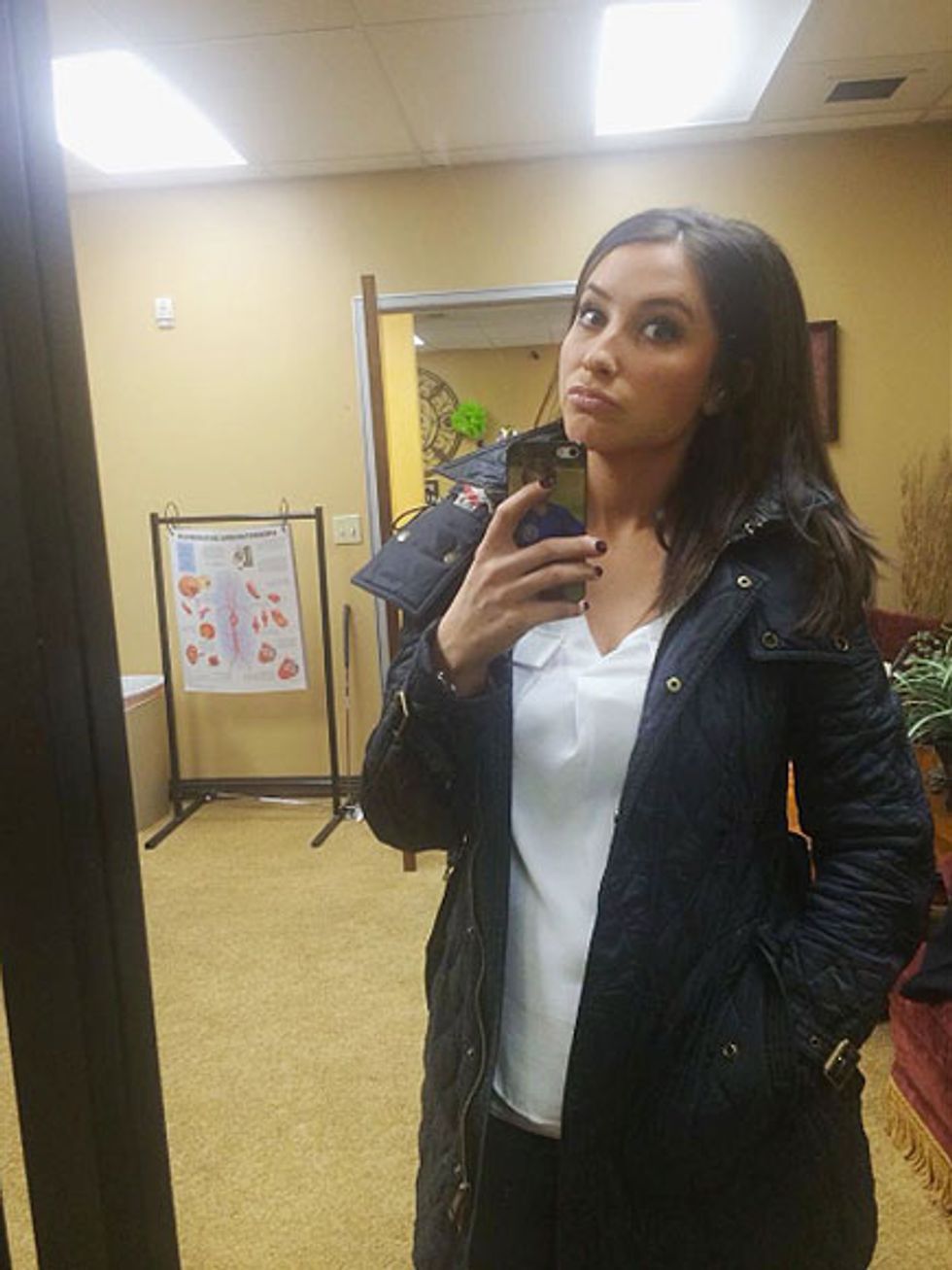 Image source: Bristol Palin
"I should've asked why she said that," the daughter of former vice presidential candidate Sarah Palin wrote. "I'm sure she would've said something like, 'well she's such a whore' .. That's all people can revert back to, you know?"
Instead, Palin said she gave the woman a very blunt response.
"Well actually, I am Bristol Palin and I have worked here, and I think that's pretty rude you would say something like that," Palin said she replied.
"Her face went white!!" Palin wrote. "Like I'm sure the biggest foot you could've ever put in your mouth just happened!!"
Palin said she left the exam room. The patient later apologized and sent flowers that day.
"I know she felt terrible, and I know she had no reason to call me an idiot," Palin wrote.
She added that she "couldn't believe it after it had all happened," writing that the experience had resulted in her "thinking about how screwed up our world can be."
Referencing Proverbs 18:7, which reads "The mouths of fools are their ruin; they trap themselves with their lips," Palin wrote:
We have so many opinions of people we don't even know.. We have so much hate coming from what we've heard or seen online. It's unbelievable. This verse from today just so hit home to what had happened yesterday.

God is the only one who can judge us.. And I know that sounds so cheesey, but I am serious.

He's the only one.

So when moms are criticizing other moms about not being "organic enough" or not volunteering at the school enough.. Or girls criticizing other girls on how they dress, or how their eyebrows look, or guys criticizing guys about who knows -whatever guys criticize each other about .. It should all be like a foot in our mouth..

Life is too short to be so damn judgmental.

It's not fun to hear about yourself, or feel like you have to superficially impress the people who are around you.

This verse in the book of Proverbs is right!
Palin added that she would "be the first to say I have messed up in my life more than most 24 year olds," but said she is "thankful for God."
We are all sinners, and all have faults, but God still sees the good in us, and He still loves us.

I know that's reassuring to me, and I am thankful for his mercy towards us and a word to try and live by each day.
As for the lady who insulted her at work? Palin said she forgave her and that she hopes she might think twice before passing judgement on a stranger in the future.
—
Follow the author of this story on Twitter and Facebook: