A video posted on social media this weekend shows an Israeli man placing what he claimed were pieces of raw pork on the body of a Palestinian terrorist who had moments before stabbed an Israeli policeman.
The Palestinian was shot and killed after stabbing the police officer on Friday in Kiryat Arba, a Jewish settlement near the West Bank city of Hebron.
In the video which started circulating on Israeli social media Saturday night, the Israeli resident of Kiryat Arba displays for the camera what he claimed was pig's meat, forbidden for consumption in both the Jewish and Muslim faiths.
He walks up to the terrorist, spread on a stretcher and being treated by an Israeli medical team, and places the raw meat on the man's head, torso and underwear in a move clearly designed to grab attention.
"Guys, this is pork," the unidentified Israeli man claimed to the camera. "Who doesn't know they really love pork."
"Let him enjoy himself with the virgins. He should enjoy his virgins with the pork," he added, referring to the reward of 72 virgins that Muslim terrorists are promised they will receive in paradise after their death.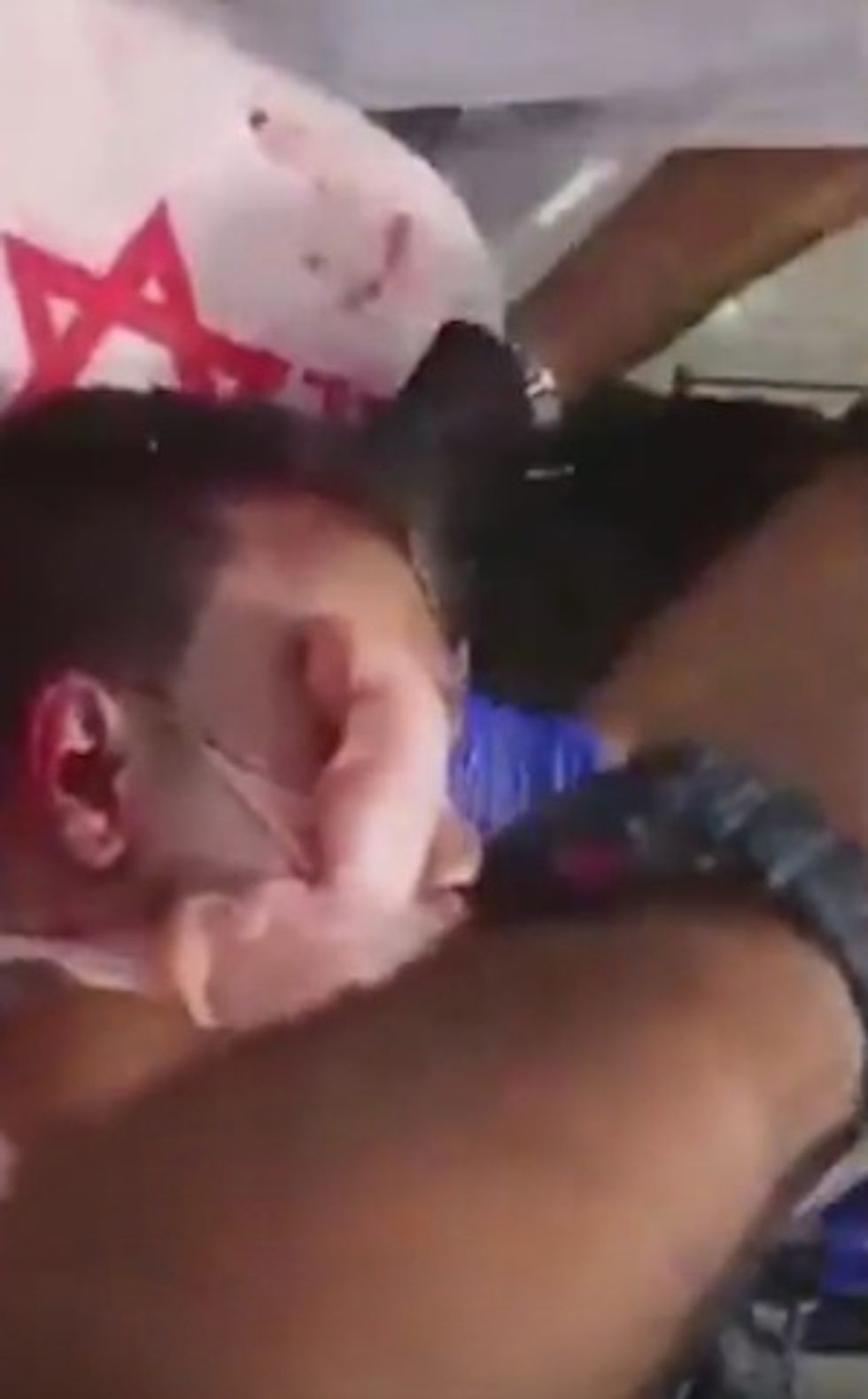 While an Israeli ambulance crew was trying to revive the terrorist, an Israeli bystander got close enough to put slices of raw meat on his body. (Screenshot: YouTube)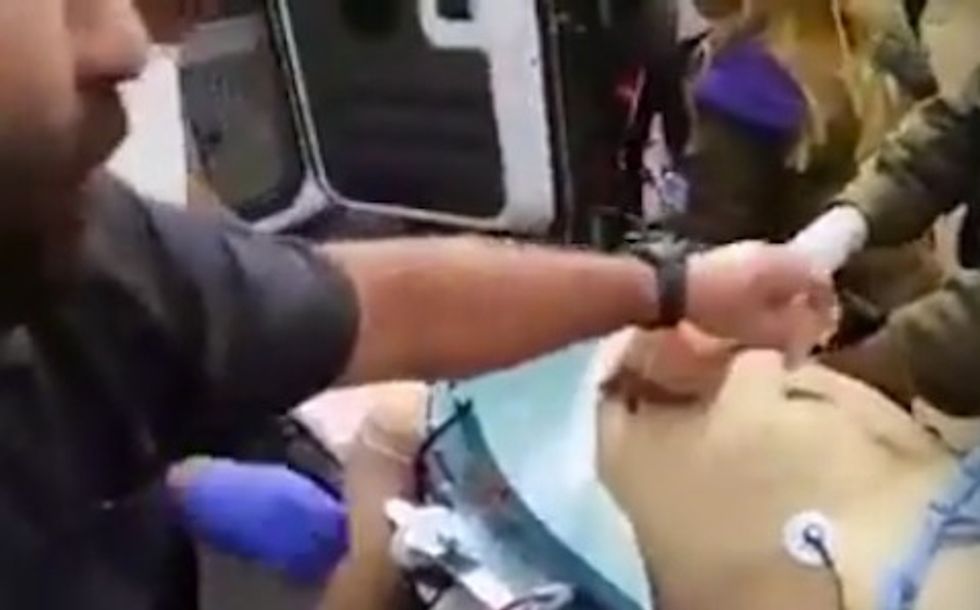 Screenshot: YouTube
Eventually, the ambulance crew noticed what he was doing and told him to get away.
The Palestinian was later declared dead on his way to the hospital, Israeli media reported.
Yisrael Bramson, deputy mayor of Kiryat Arba, who was at the scene on Friday, said he backed the pork gesture, though he couldn't verify that it was actually pork.
"I think it's the most simple and reasonable action [and] we should have used these tools a long time ago," Bramson told Walla news on Sunday.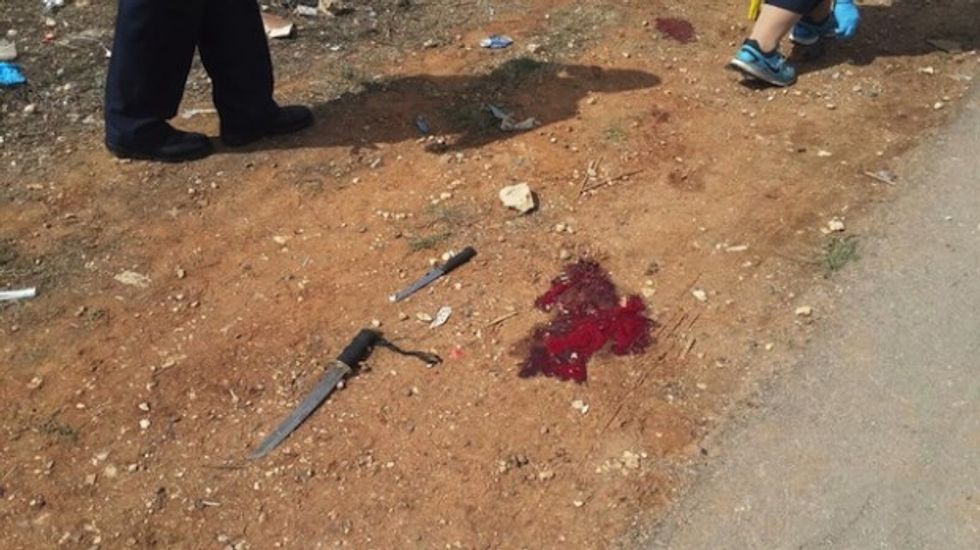 Israeli police said the Palestinian attacker was carrying these knives. (Photo: Israeli police spokesman)
He said that Muslims "are afraid they will lose their 72 virgins if they get put in a bag of pork."
Bramson said he thinks Israeli authorities should amend the policy of returning terrorists' bodies to their families for burial, and instead should throw their bodies in the sea as the U.S. did with Osama bin Laden.
"We need to look out for the interests of the Jewish people. The Jewish people are being attacked now. We need every worthy and reasonable and logical [method] to frighten the enemy," the deputy mayor added.
Israel has faced weeks of nearly daily Palestinian stabbing attacks in Jerusalem and elsewhere around the country.