Hillary Clinton made a surprise appearance Monday at a union protest held outside Donald Trump's Las Vegas hotel.
Hillary Clinton arrives at the union rally outside Trump's hotel. http://t.co/yVk4rcT0I1

— Dan Merica (@Dan Merica) 1444697616.0
Clinton joined a few hundred members of the Culinary Workers Union outside Trump International Hotel one day before the first Democratic debate of the 2016.
"Some people think Trump is entertaining, but it is not entertaining to insult immigrants and women," Clinton said, according to CNN.
"I wanted to come by and lend my voice to all of yours," HRC tells union members. Says Trump isn't "entertaining." http://t.co/wt8tE4ITbZ

— Dan Merica (@Dan Merica) 1444697584.0
"If you are going to run for president, then represent all of the people of the United States," she added. "I wanted to come by to lend my voice to all yours and I wish you well in these efforts."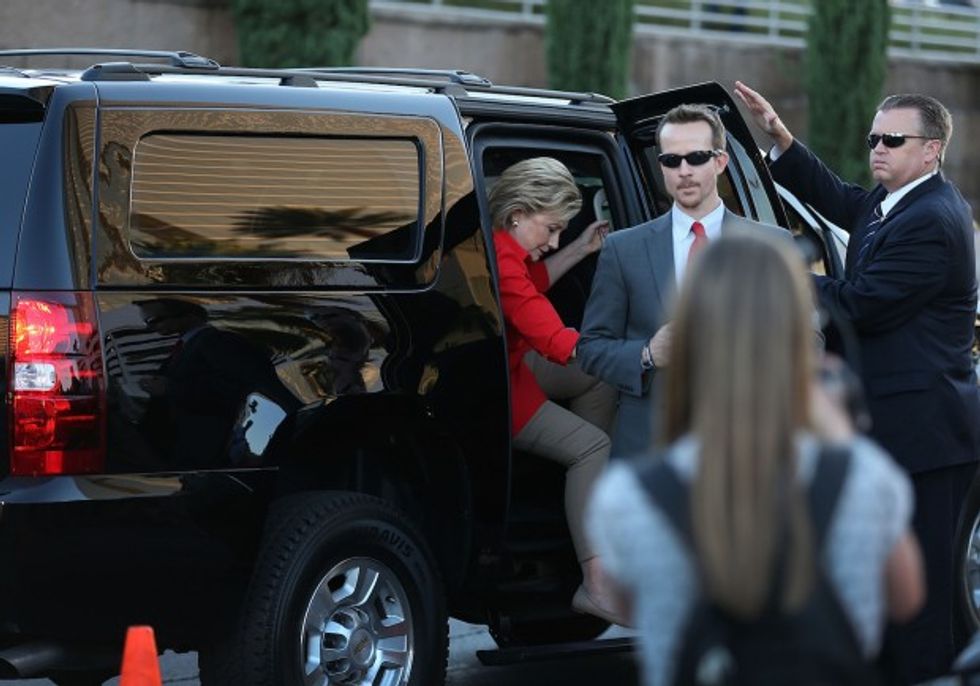 Joe Raedle/Getty Images
Clinton's visit wasn't announced ahead of time and came as a surprise to many, CNN reported.
"I think you have a right to organize, you have right to safe working conditions, you have a right to a living wage," she said, according to BuzzFeed. "And you have to say yes to all of that and you have to say no to efforts to prevent you from organizing to prevent you from having the kind of working conditions you deserve."
"And that means saying no to Donald Trump."
—
Follow the author of this story on Twitter and Facebook: