The woman who confronted GOP presidential candidate Donald Trump for being no "friend to women" at a Monday event is actually a Jeb Bush volunteer, a campaign official confirmed to TheBlaze.
Lauren Batchelder's testy exchange with Trump at the "No Labels" Problem Solver Convention in New Hampshire made national headlines on Monday. On Tuesday, accusations surfaced that the Jeb Bush campaign used a "plant" to go after the GOP frontrunner after the Conservative Treehouse blog uncovered her background, a claim campaign officials are denying.
"Maybe you can prove me wrong, but I don't think you're a friend to women," Batchelder said to Trump on Monday. Trump responded by saying he "cherishes" women and has always given them equal opportunity and pay as a businessman.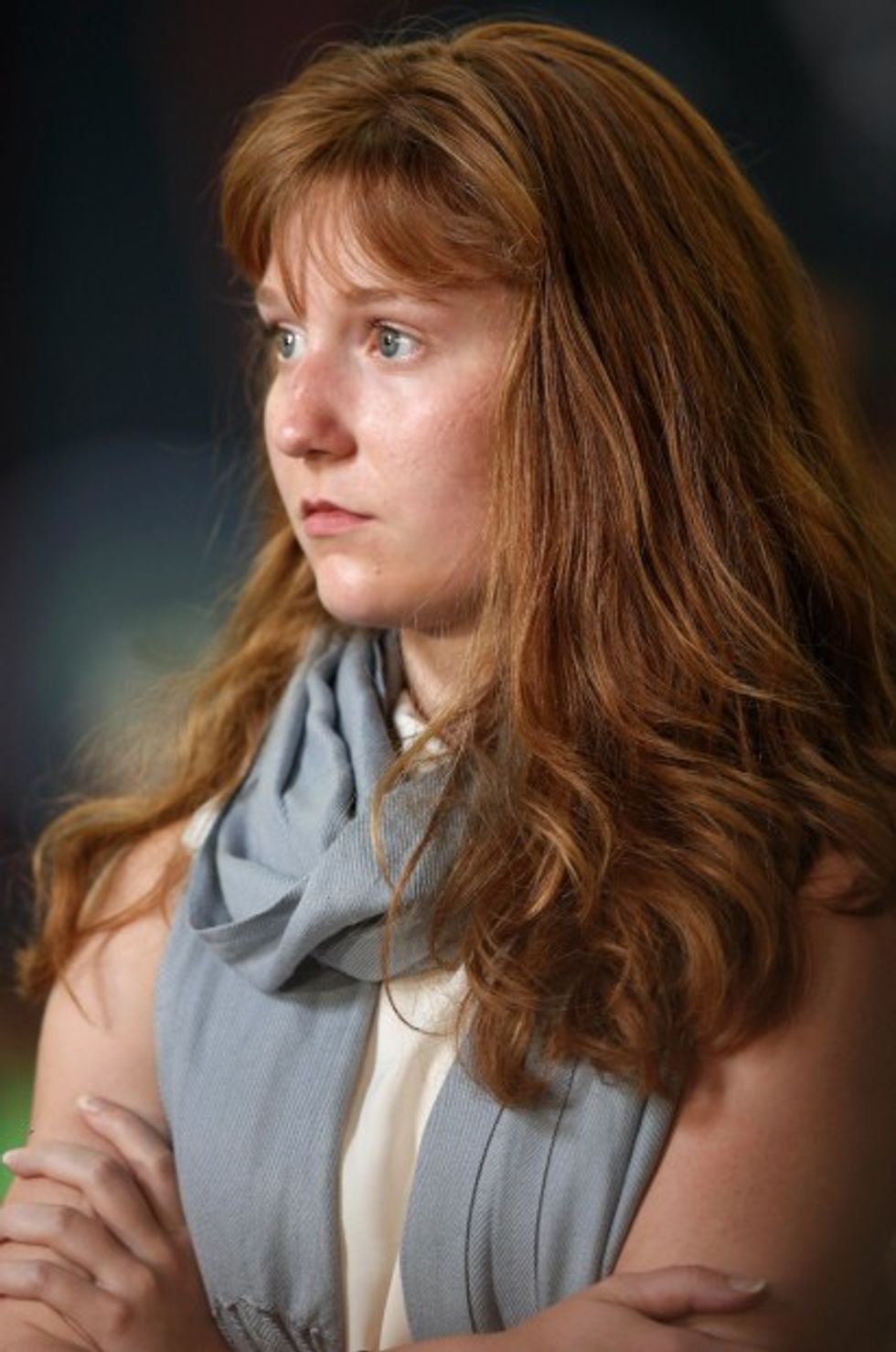 Lauren Batchelder listens Republican presidential candidate Donald Trump answers her question during a No Labels Problem Solver convention, Monday, Oct. 12, 2015, in Manchester, N.H. (AP Photo/Jim Cole)
Tim Miller, communications director for the Jeb Bush campaign, told TheBlaze that Batchelder "volunteers for lots of folks including us" but is not a paid staff member. When asked if the campaign is flatly denying having any role in coordinating her appearance at the event, Miller replied, "yes."
Taking a parting shot at Trump, Miller said "we are amused how sensitive he is to getting challenged by women" and Jeb Bush regularly takes tough questions without "complaining."
For unknown reasons, Batchelder appears to have deleted her Twitter account after her ties to the Bush campaign were revealed. In one tweet, she referred to Jeb Bush as the "best boss ever," according to a screengrab captured by the Conservative Treehouse.
On her LinkedIn profile, she describes herself as a "campaign internet" for Jeb Bush.
CNN later covered the exchange in New Hampshire, stating Trump got "trumped" by a woman. Watch below:
---