Chelsea Clinton kept her cool when confronted by an activist during a recent book signing even as he asked two outlandish questions.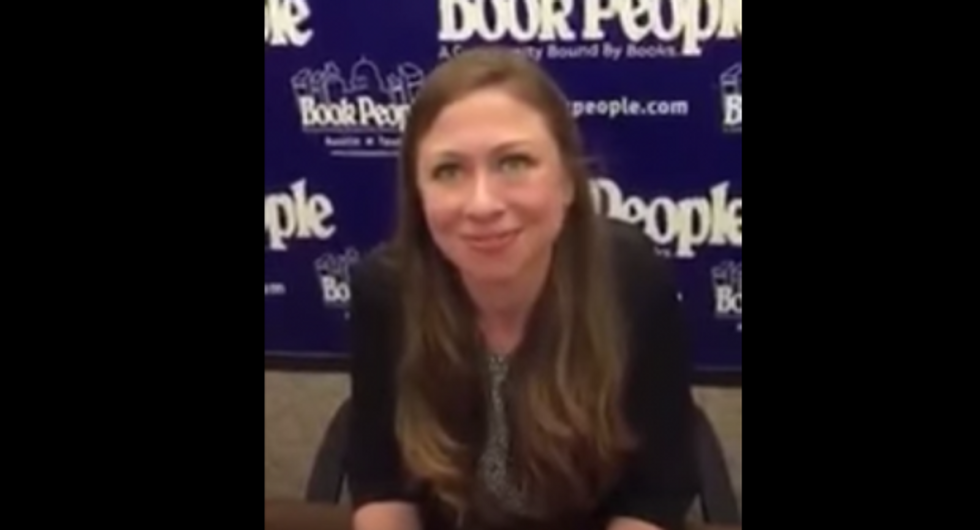 YouTube
"Has your mother ever told you that you're the daughter of Webb Hubbell and not Bill Clinton?" the man asked.
"I am so proud to be my parents' daughter," Clinton quickly replied.
The man also asked if her book, "It's Your World," targets teenage girls — and then if her father also "targets teenage girls, except for sexual reasons."
Clinton completely ignored the latter part of the question, instead arguing that her book is "resonating with kids."
---