White House spokesman Josh Earnest criticized Iran's testing of a ballistic missile this weekend but believes the international community is "on a path" to implementing the multination deal intended to keep the Islamic Republic from obtaining a nuclear weapon.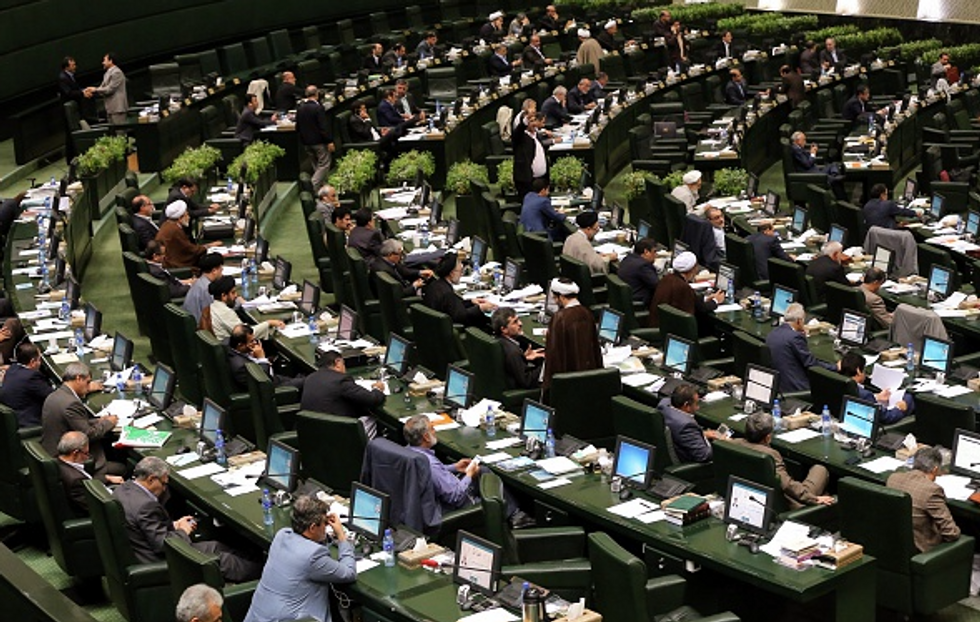 Iranian lawmakers attend a session on Oct. 13, 2015, in Tehran, Iran. Iranian Parliament approved a nuclear deal between Iran and world powers with 161 votes in favor and 59 against. (Fatemeh Bahrami/Anadolu Agency/Getty Images)
"I'm certainly no expert in Iranian politics, but I suspect it is no coincidence that shortly after they signed off on the Iran deal there was a decision made by some in Iran to conduct a ballistic missile test that garnered the strong opposition and objection of the international community," Earnest said.
The ballistic missile test might have violated a United Nations resolution, though not the P5+1 deal reached in July, CNN reported.
Interestingly, after the test, the Iranian Parliament approved the agreement on Tuesday.
"I don't have a specific objection to the approval, however, other than to point to it as an indication that we will continue to be on a path toward the successful implementation of this international agreement," Earnest said.