Houston police officer Torrean Branford died in a freak accident while he was off-duty, but his brother believes it was a loss that could have been avoided.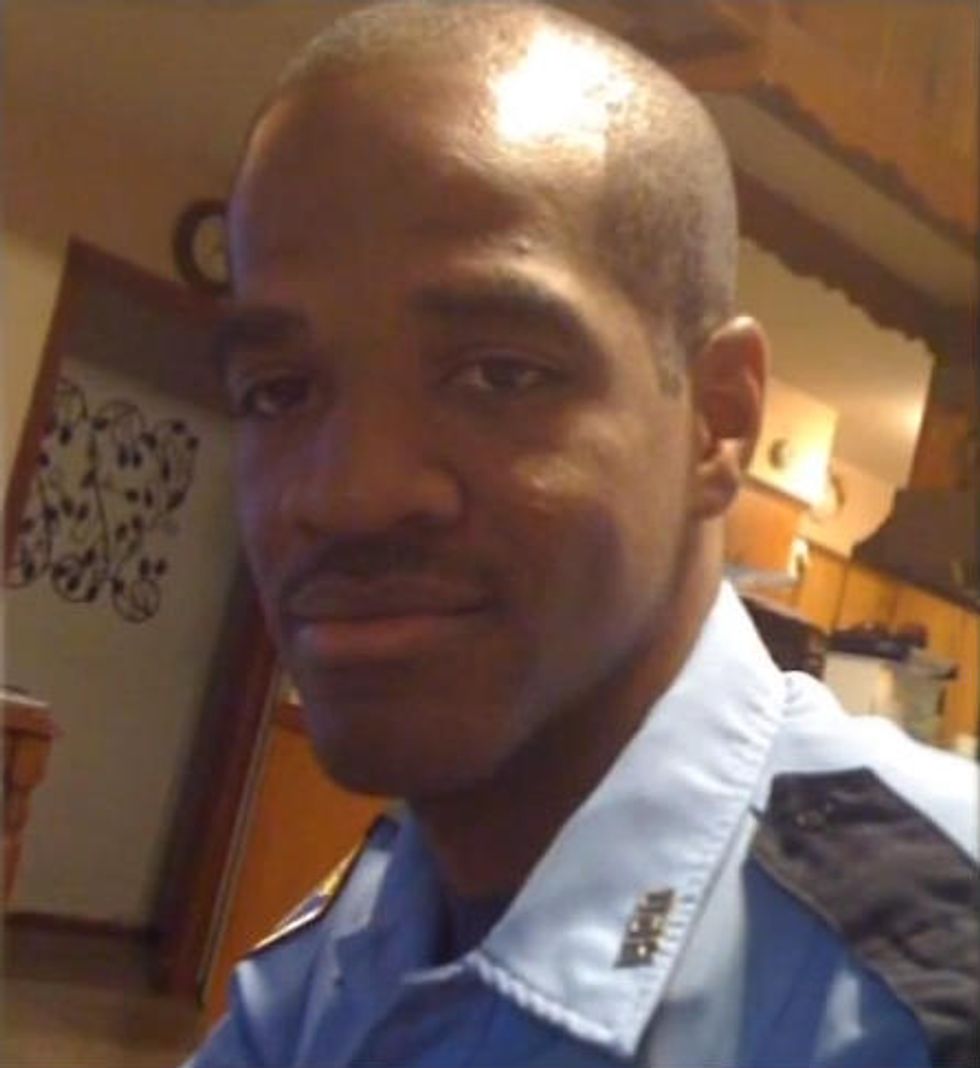 Torrean Branford (Image source: KHOU-TV)
Branford was riding his motorcycle when he struck a black cow that was in the middle of the road and died. Branford, who was part of the HPD's vehicular homicide division, had spoken with his brother Terrell Branford the night before he was killed, KTRK-TV reported.
"He told me to drive safe and drive the Beltway because drunk drivers will be on the freeways, and he told me he was going to take [highway] 99 back home," Branford said. "He said he would call me when he gets there."
But Torrean Branford never called.
Terrell Branford said that when he got to the accident scene it was poorly lit. He added that had the area been lit at the time of the incident, his brother might still be alive today.
"I think he would've been able to see the cow a lot farther. To lose my brother over something like that that could've been prevented," Branford said. "It hurts."
The Texas Department of Transportation said there are lights above the road where the incident occurred but that they were not working, possibly because of previous weather issues, such as lightning.
The Texas DOT said the outages are being looked at and that it will make repairs as needed.
(H/T: KTRK-TV)
–
Follow Jon Street (@JonStreet) on Twitter