Ronda Rousey had just knocked out her opponent, Bethe Correia, in a decisive victory at UFC 190 when she was met by drug testers for an unannounced visit.
They wanted her to give them a blood sample.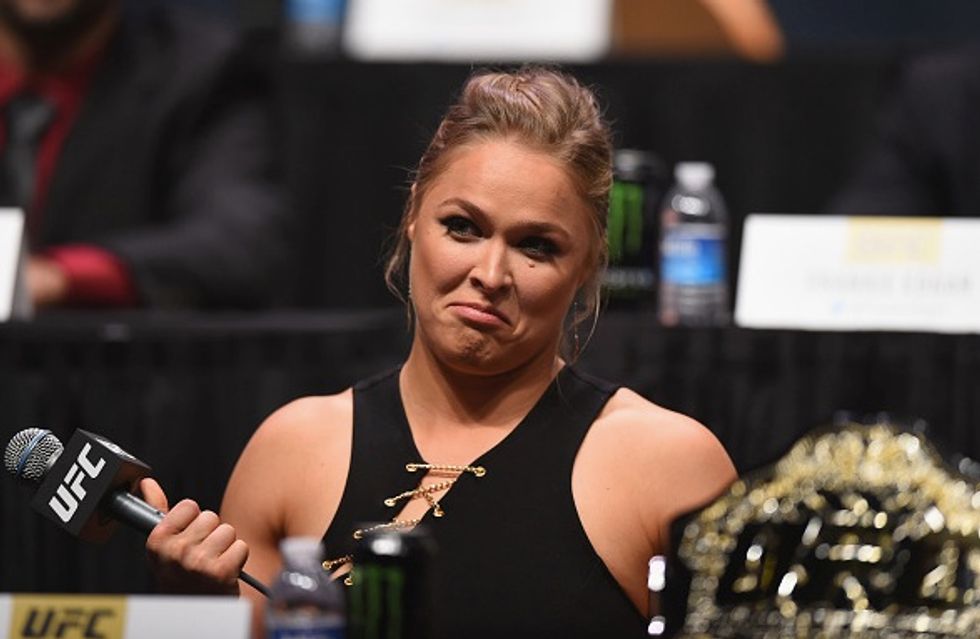 UFC women's bantamweight champion Ronda Rousey speaks to the media and fans during the UFC's Go Big launch event inside MGM Grand Garden Arena on September 4, 2015 in Las Vegas, Nevada. (Image source: Josh Hedges/Zuffa LLC/Zuffa LLC via Getty Images)
Certainly a minor inconvenience, Rousey was reportedly held up for at least 20 minutes as they obtained the sample.
Jeff Novitzky, the UFC's anti-doping boss, approached his staff afterwards and asked, "What was her reaction?" Her response is only adding to Rousey's reputation as one of the classiest athletes in the world.
Novitzky recalled his staff's retelling of Rousey's reaction: "They were like, 'She couldn't thank us enough. She said thank you guys so much for coming down here. You traveled all the way from the United States to do this, I can't tell you how much I appreciate what you're doing.' "
Novitzky said it's "really important that our top athletes are ambassadors because they're role models not only to the public, but to our other athletes."
More from USA Today:
--