A heated clash between supporters and protesters of Donald Trump turned physical Wednesday night as the presidential candidate was speaking in Richmond, Virginia.
Trump was talking about immigration before thousands at the Richmond International Speedway when the physical altercation broke out, forcing him to pause his speech and address what was going on out in the crowd.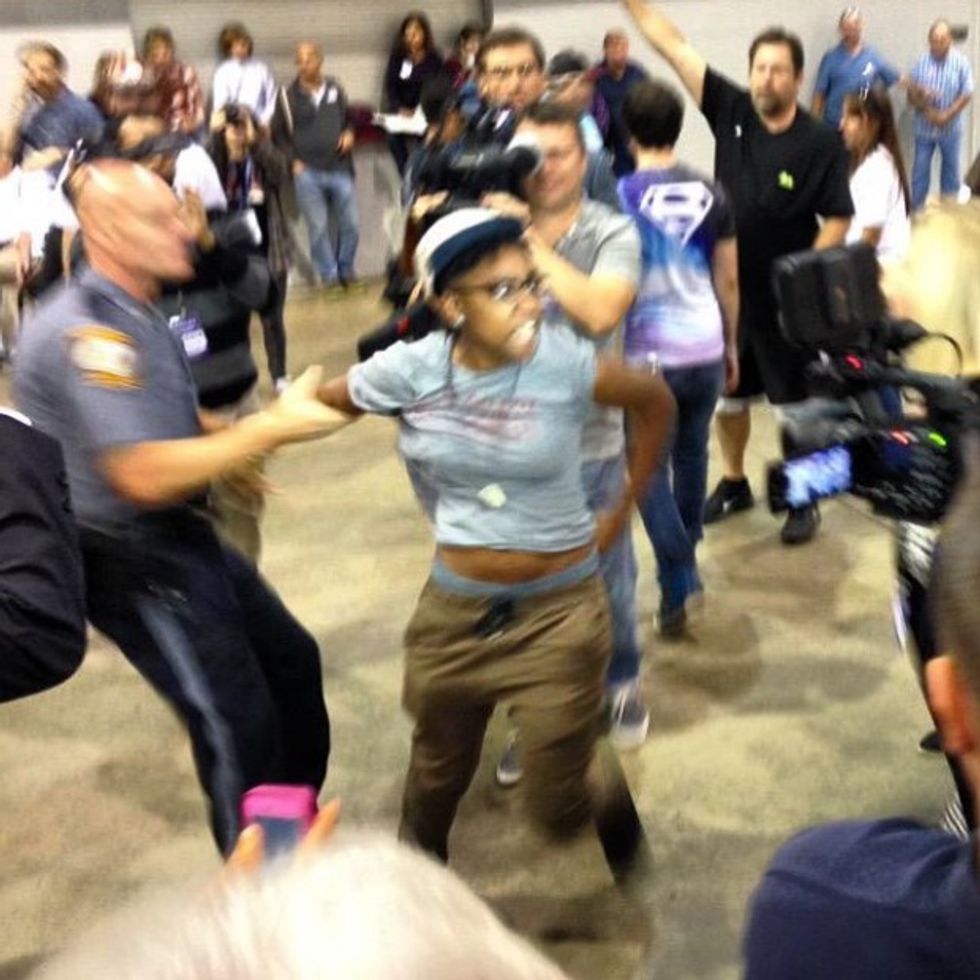 Image source: Twitter/Mike Valerio
"We're going to build the wall," Trump said to applause, referring to the wall he has repeatedly advocated building between the U.S. and Mexico to keep illegal immigrants out.
But before he moved on to the next topic, he looked up and responded to the confrontation that appeared to be redirecting much of the attention away from him.
"That's OK. That's OK. That's why we have freedom of speech, folks," Trump told the audience.
Video that later aired on CNN showed a group of about a dozen Trump protesters and a few of his supporters in an all-out brawl that resulted in security getting involved to break it up.
Watch how the tense scene unfolded:
Video shows physical altercation at tonight's @RealDonaldTrump rally in #Virginia. http://t.co/fHzUgRhtbk http://t.co/kr5Bo24MSD

— CNN Tonight (@CNNTonight) October 15, 2015
At one point, a Trump supporter even spat in the face of one protester, as you can see below:
Trump supporter spits & curses at protester as protesters are escorted from @realDonaldTrump event in Richmond, VA pic.twitter.com/1GunaUweNW

— Jeremy Diamond (@JDiamond1) October 15, 2015
Immigration activists disrupt Trump rally. He gamely continues, but crowd raged. One spit on protestors @wusa9 pic.twitter.com/82T2s845Eu

— Garrett Haake (@GarrettHaake) October 14, 2015
"He spit in his face," one bystander can be heard saying.
Trump used the incident to blast the media as "dishonest," saying that they would run headlines talking about the few protesters instead of the thousands of others who showed up to support him.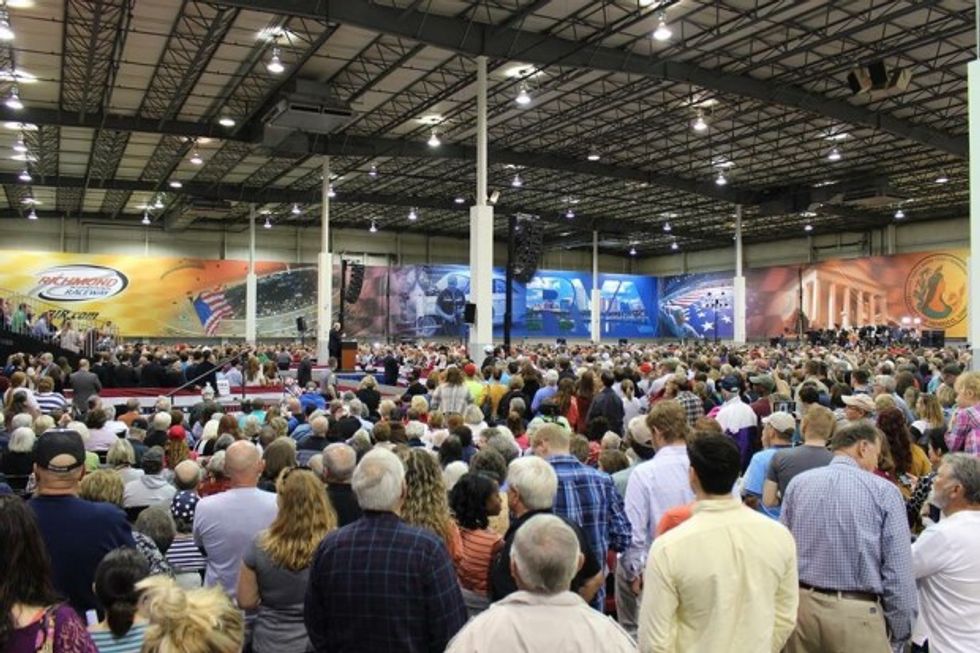 Photo credit: TheBlaze/Michael Mason
"That's pretty disgusting. But that's the way it goes," Trump said of the media.
Watch more from Republican frontrunner's speech below:
(H/T: Mediaite)
–
Follow Jon Street (@JonStreet) on Twitter