James Vernon, 75, had combat training, but he never had to use it — until recently.
According to the Pekin Daily Times, 19-year-old Dustin Brown walked into Morton Public Library in Illinois last week brandishing a hunting knife in each hand.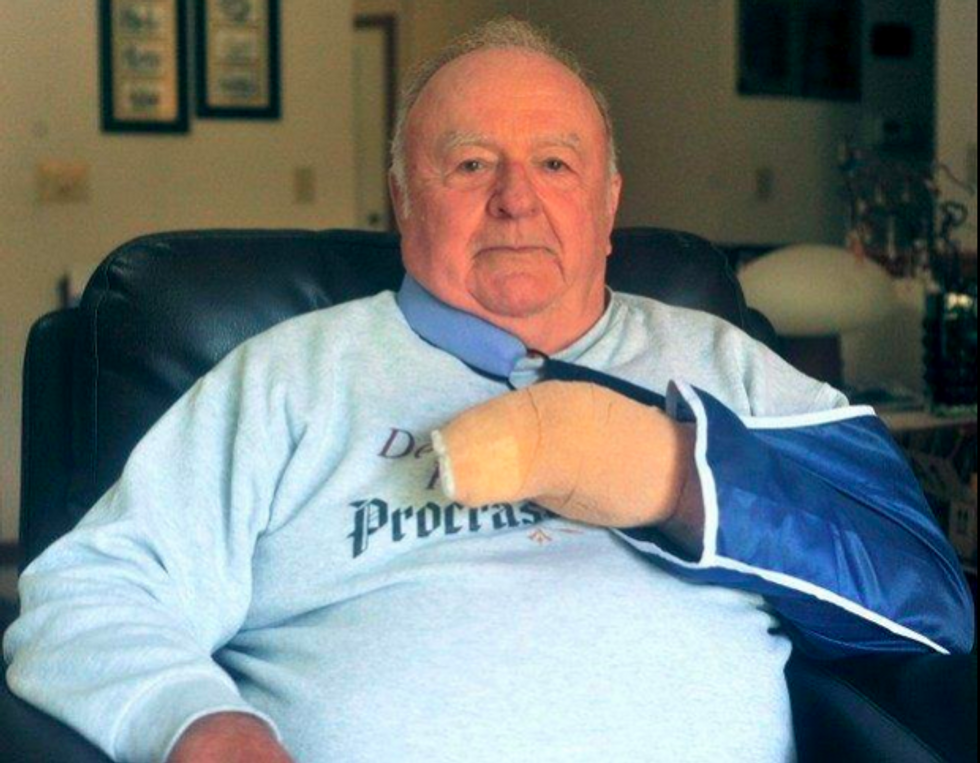 James Vernon, 75, fought off a teenager wielding two hunting knives so that several children could escape the library unharmed. (Image via Twitter @danoroadblade)
"I'm going to kill some people," Brown allegedly shouted.
But, as Brown would later tell police, Brown "failed [his] mission to kill everyone" thanks to efforts by Vernon.
The Pekin Daily Times reported that a group of 16 children in a homeschool chess club dove beneath a table once Brown entered the room. Vernon said he quickly tried to engage him in a conversation in order to calm him down and distract him from the children.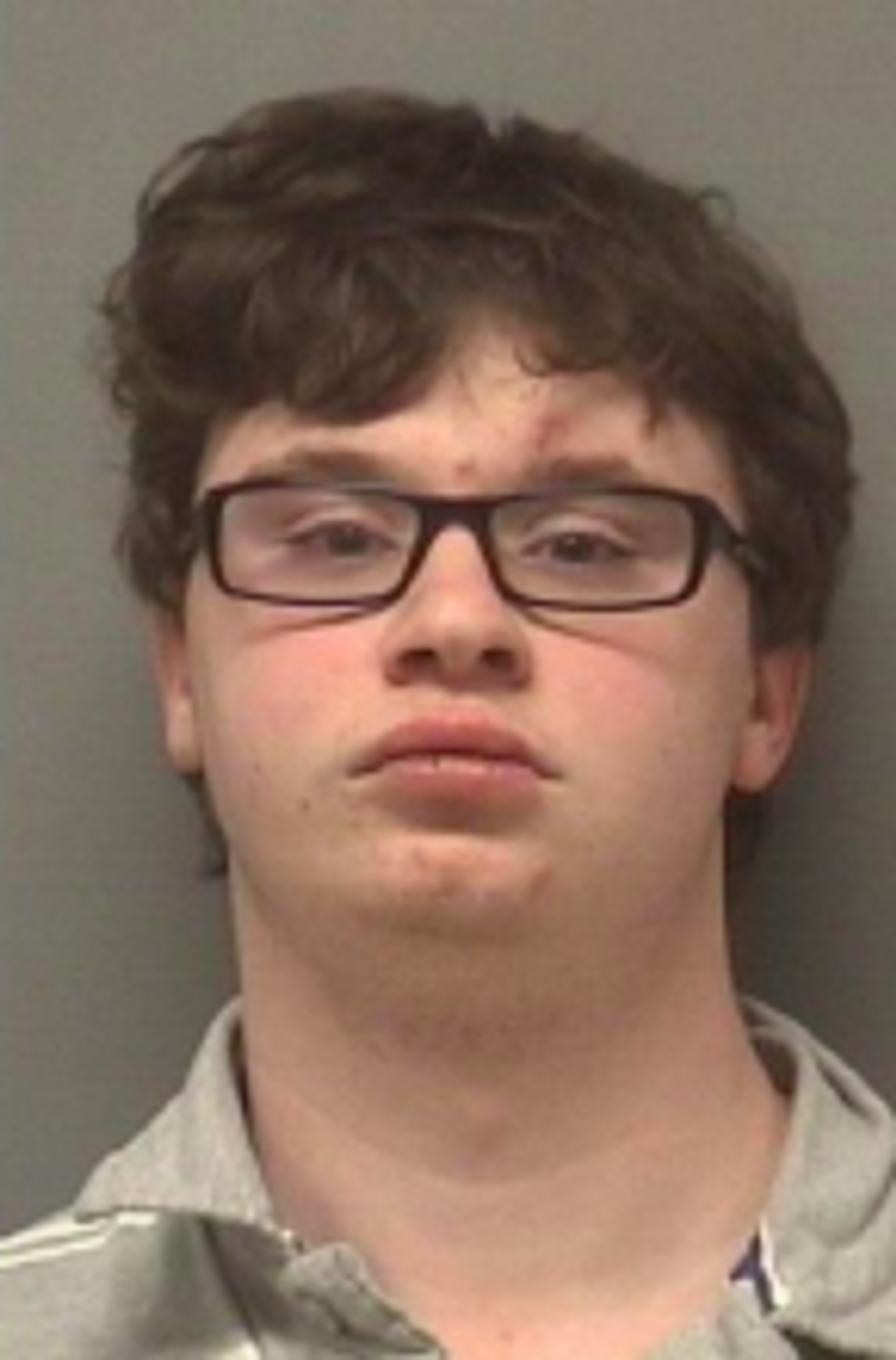 19-year-old Dustin Brown allegedly walked into a public library in Illinois with the intent to "kill everyone." (Image via Twitter @theinquisitr)
"I tried to talk to him. I tried to settle him down. I didn't, but I did deflect his attention," Vernon said. "I asked him if he was from Morton, did he go to high school. I asked what his problem was. He said his life sucks. That's a quote."
According to the Pekin Daily Times, Brown was facing child pornography charges and focused his attention on the group of children, between the ages of seven and 13, when he walked into the library. But thanks to Vernon, he didn't get a chance to hurt them.
Vernon said he would take a few steps toward Brown who would back away. Eventually, Vernon put himself between Brown and the library's conference room door.
"I gave [the children] the cue to get the heck out of there, and, boy, they did that! Quick, like rabbits," Vernon said.
That's when Vernon sprang into action.
"I should have hit his wrist. That's how you're trained, but it's been half a century," Vernon said. "First rule of combat: Be fast and vigorous."
"I grabbed him and threw... Somehow he wound up on a table," Vernon recalled, saying one of his knives was pinned underneath him. "I hit him on the collarbone with my closed hand," Vernon said, until Brown dropped that knife.
Vernon was able to keep Brown pinned to the table until another library employee helped to retrieve the knives and keep Brown there until police arrived. He said he felt as though he won his "90 seconds of combat" but felt like he "lost the war" as he suffered two cut arteries and a tendon in his left hand when Brown swiped him with one of the hunting knives.
According to Fox News, is being held on an $800,000 bond. He's charged with armed violence, attempted murder, aggravated battery to a person over 60 and burglary for entering the public library with an intent to commit a crime.
The Pekin Daily Times reported that Brown is also due in court on Monday for the 22 child pornography charges.