The image that hit social media Saturday undoubtedly raised the same question in most every viewer's mind:
Police: Barefoot Toddler Found Wandering In Love Park http://t.co/FXpADtNbSp

— Local News Feeds (@localnewsfeeds) October 17, 2015
A barefoot 2-year-old boy is found wandering alone Friday night in a Philadelphia city park — so where are his parents?
"If I had somewhere to go, I would be there," a tearful Angelique Roland told WPVI-TV. "I am not out here on the streets with my kids on purpose."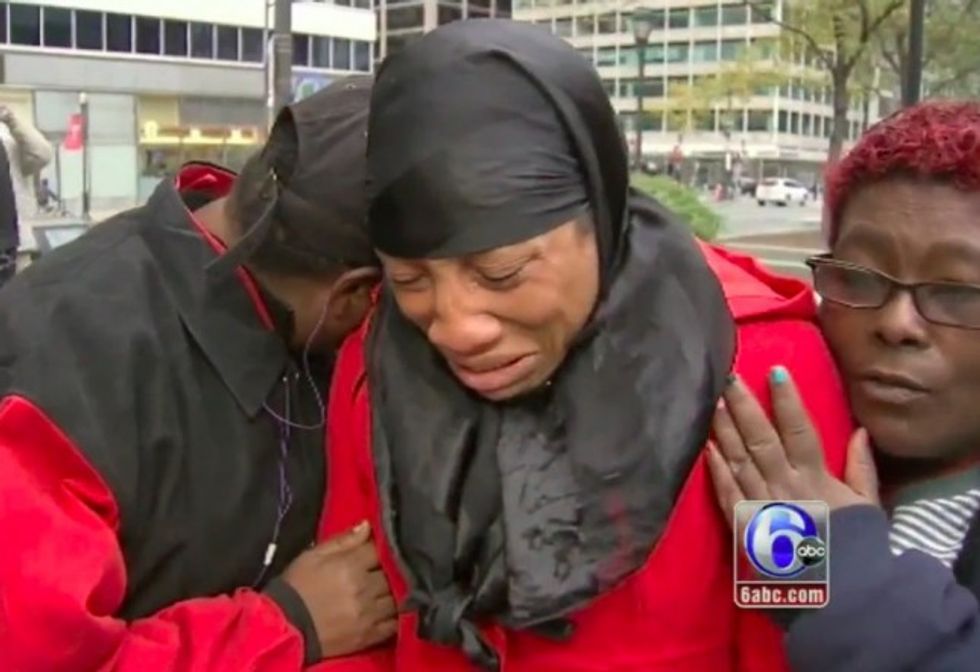 Angelique Roland (Image source WPVI-TV)
Roland, along with the boy's father, Michael Jones, their 4-year-old daughter and their son — the 2-year-old in question — were bunking down for the night behind walls of cardboard under the Welcoming Center For New Pennsylvanians, the station said.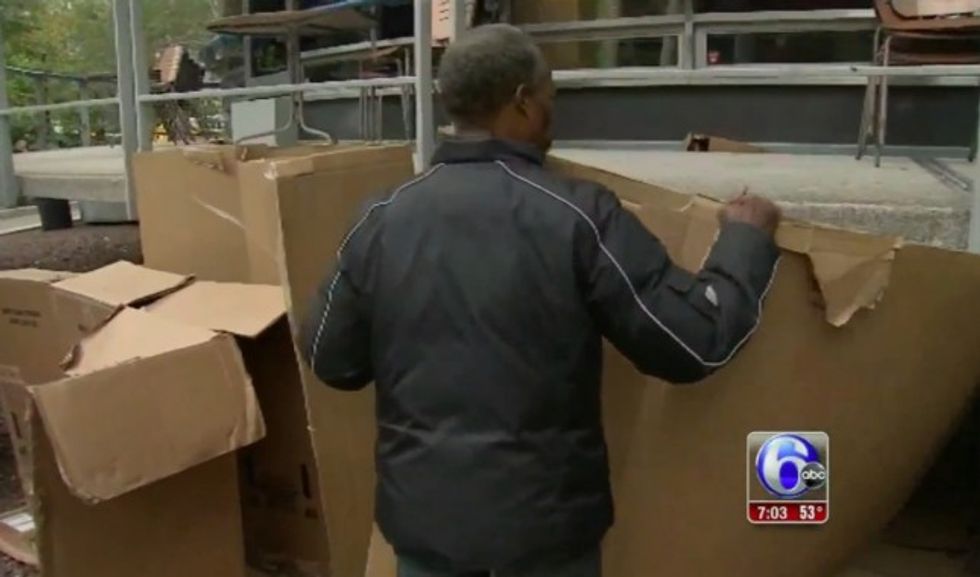 Image source: WPVI-TV
The couple told WCAU-TV they were just kicked out of the place where they had been staying. And after a hard time finding shelter for the night, they bedded down in that spot in Love Park.
But after everyone else fell asleep, their son — Jeremiah Jones — wandered away from his parents to another part of the park.
"Somehow he crawled past the bags over top of us and walked out," Jones told WPVI.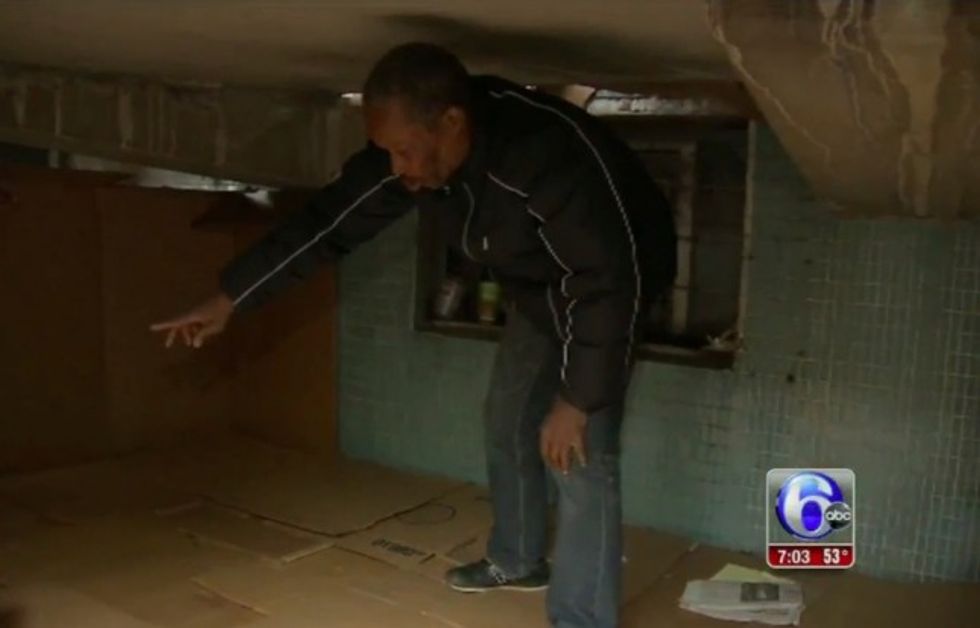 Image source: WPVI-TV
Jeremiah was found just before midnight wearing a green long-sleeve shirt, black running pants and a diaper — but no socks or shoes, WCAU said.
The person who found him flagged down a city transit officer, and soon fire medics took the boy to a hospital where he was admitted for evaluation, the WPVI added.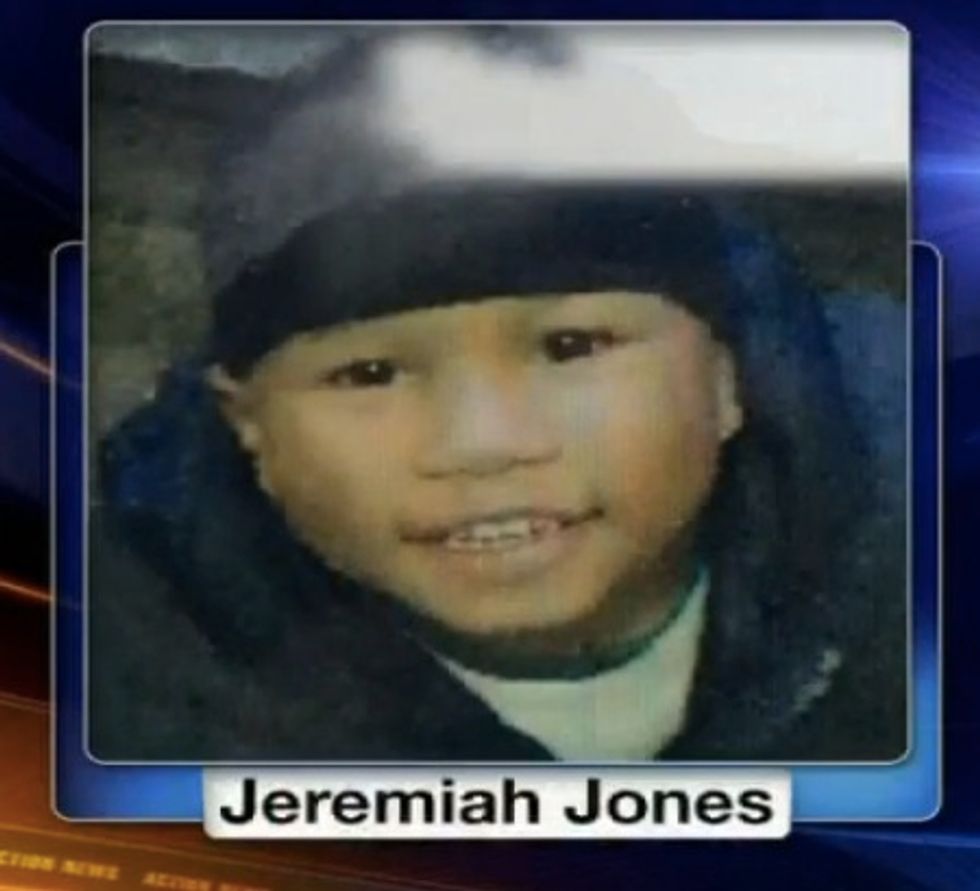 Image source: WPVI-TV
Police told WPVI the parents notified authorities shortly after their son was found.
Both of the couple's children were placed with the city's Department of Human Services and won't return to them until they get a roof over their heads, WPVI said.
"I don't care what kind of work I get," Jones told WPVI. "If anybody out there got work for me ..."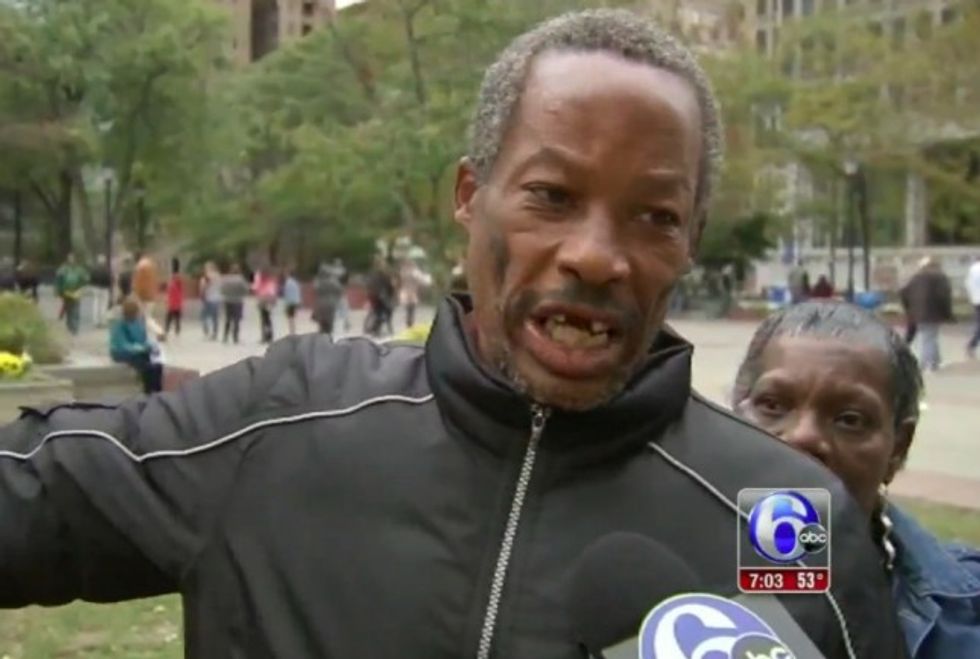 Michael Jones (Image source: WPVI-TV)
A distraught Roland told WPVI that "anyone in this Love Park or know me and my husband will vouch that we are very good parents to our kids."
No charges are expected, WPVI said.
—
Follow Dave Urbanski (@DaveVUrbanski) on Twitter