George W. Bush is apparently no fan of Texas Sen. Ted Cruz.
The former president told a small group of Jeb Bush donors recently that Cruz gets under his skin and is the most serious challenge his brother faces for the Republican nomination, Politico reported.
"I just don't like the guy," Bush said, according to Politico, which cited more than half a dozen donors at the event.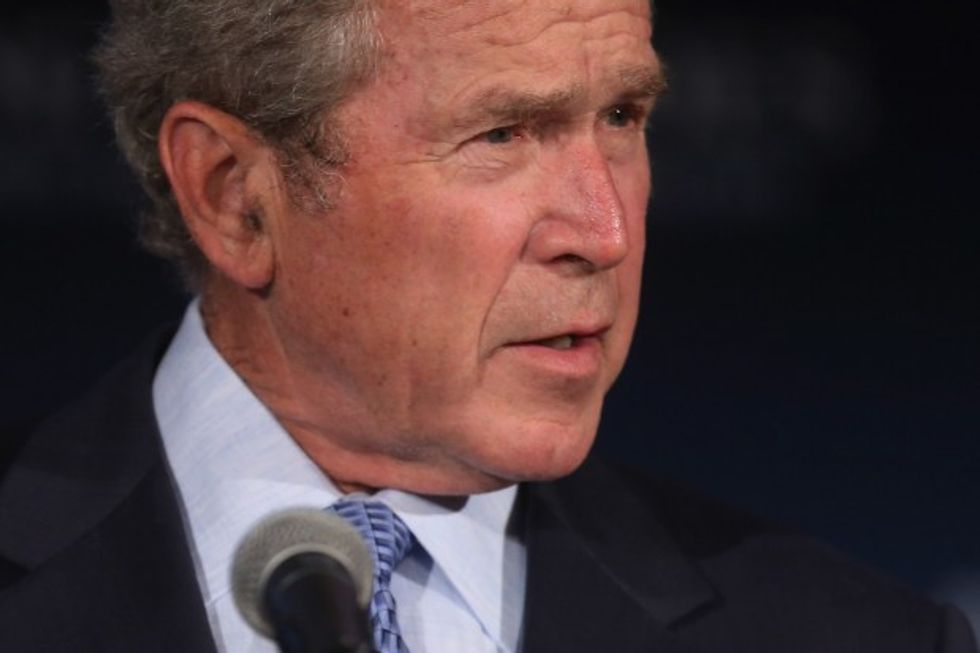 Chip Somodevilla/Getty Images
One donor told Politico that it was stunning to hear the attack on Cruz.
[sharequote align="right"]"He said he thought Cruz was going to be a pretty formidable candidate against Jeb..."[/sharequote]
"I was like, 'Holy s**t, did he just say that?'" the donor told the news outlet. "I remember looking around and seeing that other people were also looking around surprised."
"The tenor of what he said about the other candidates was really pretty pleasant," another added to Politico. "Until he got to Cruz."
One donor told Politico that Bush said he found Cruz to be "opportunistic" for his apparent alliance with Donald Trump.
Another said that Bush was worried Cruz would give his brother Jeb a run for his money.
"He said he thought Cruz was going to be a pretty formidable candidate against Jeb, especially in Texas and across the South," a donor told Politico.
Cruz, in usual fashion, responded in a statement to Politico with praise for the former president.
"I have great respect for George W Bush, and was proud to work on his 2000 campaign and in his administration," Cruz said. "It's no surprise that President Bush is supporting his brother and attacking the candidates he believes pose a threat to his campaign. I have no intention of reciprocating. I met my wife Heidi working on his campaign, and so I will always be grateful to him."
—
Follow the author of this story on Twitter and Facebook: