NEW ORLEANS (AP) -- A federal judge in New Orleans has ordered Louisiana to continue providing Medicaid funding to Planned Parenthood clinics for 14 more days while a legal battle continues over Gov. Bobby Jindal's recent order to block the funding.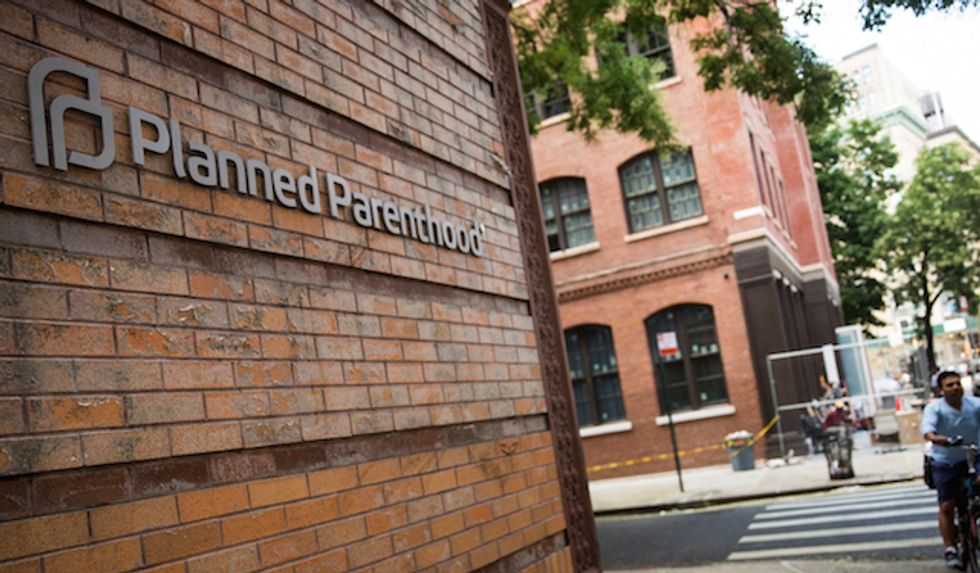 A Planned Parenthood location is seen on August 5, 2015 in New York City. The women's health organization has come under fire from Republicans recently after an under cover video allegedly showed a Planned Parenthood executive discussing selling cells from aborted fetuses. (Photo by Andrew Burton/Getty Images)
U.S. District Judge John deGravelles in Baton Rouge ruled early Monday. He had heard arguments Friday.
Planned Parenthood challenged the state's right to end the funding for cancer screenings, gynecology exams and other health services.
Jindal, running for the Republican presidential nomination, began the defunding effort after videos were released by the anti-abortion Center for Medical Progress.
The center said the videos showed that Planned Parenthood illegally sells fetal tissue for profit. Planned Parenthood, which does not currently provide abortions in Louisiana, denies the allegation and says the videos are misleading.