A Wall Street Journal/NBC News poll released Monday shows Donald Trump, Ben Carson and Marco Rubio surging — along with Tea Party favorite Ted Cruz.
Trump earned the top spot in the poll with the support of 25 percent of Republican primary voters. He was followed by Carson who came in second with 22 percent.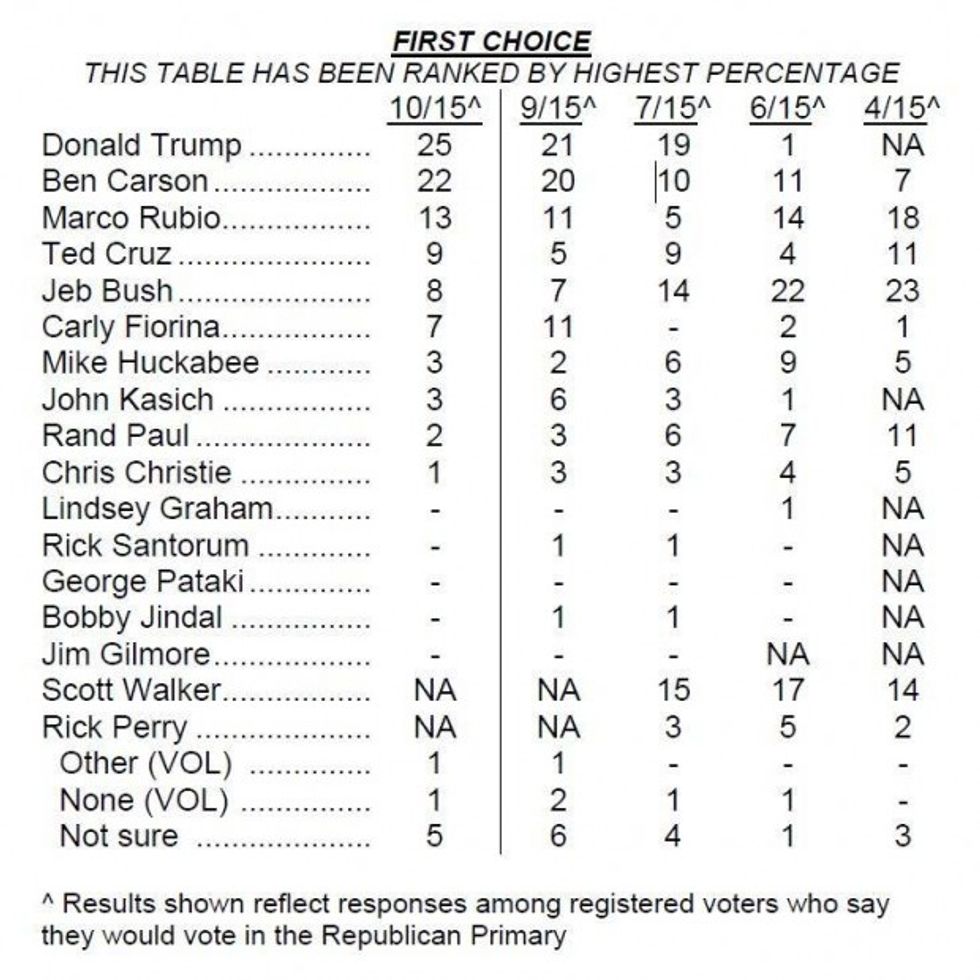 Image source: NBC News
Marco Rubio surged to 13 percent, up two points from a similar September poll conducted by the Wall Street Journal and NBC News.
Tea Party favorite Ted Cruz also surged in support, moving from five percent support in September to nine percent in October.
Carly Fiorina saw her numbers drop, falling from 11 points in September to seven points in October.
The poll was conducted Oct. 15-18 among 400 Republicans. It had a margin of error of plus or minus 4.9 percent.
—