A prominent Palestinian preacher proclaimed that the Jewish people will one day build a third temple in Jerusalem where they will worship the devil, acts he contended would trigger the Antichrist and the end times, leading to the eventual slaughter of the Jewish people.
The violent prophesy was offered by Sheikh Khaled Al-Mughrabi during a Friday lesson at Jerusalem's Al-Aqsa mosque, translated excerpts of which were posted by the Israeli research organization Palestinian Media Watch.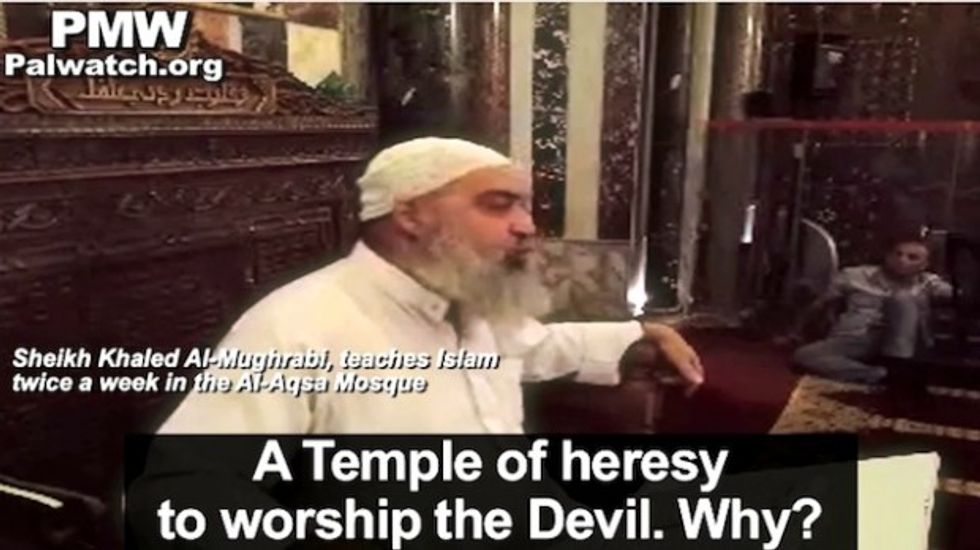 Image source: Palestinian Media Watch
The Muslim cleric also said the Jews would be "forced" to build their third temple outside the area of the Al-Aqsa mosque, that is the Temple Mount.
Two ancient Jewish temples once stood on Jerusalem's Temple Mount — Solomon's Temple, which is described extensively in the Bible, and the Second Temple.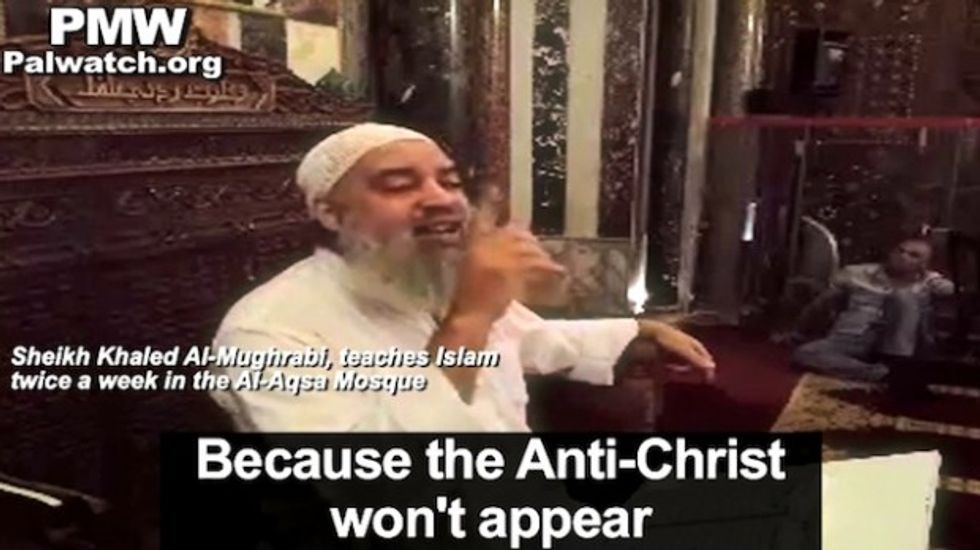 Image source: Palestinian Media Watch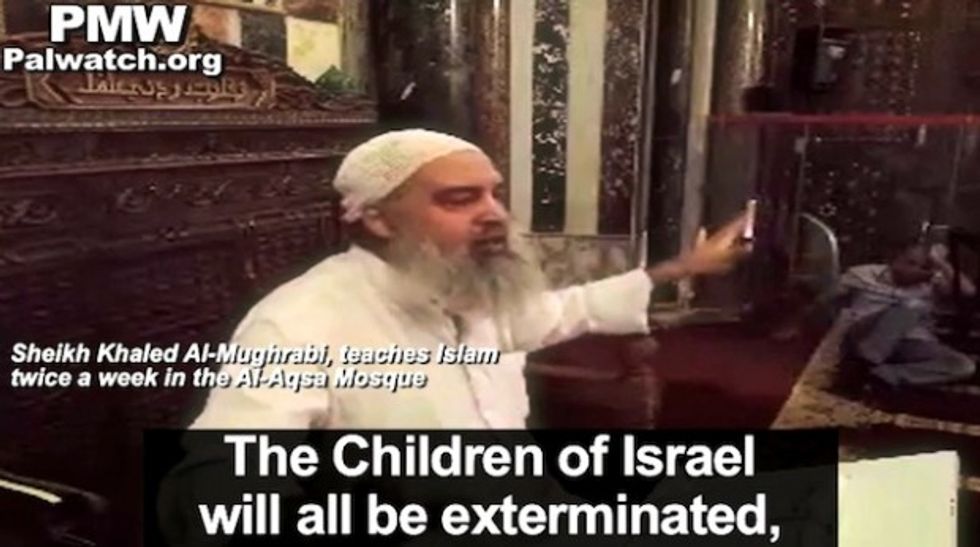 Image source: Palestinian Media Watch
"The Children of Israel will be forced — they will not concede — they will be forced to change their plans to build the temple inside the structure of the Al-Aqsa mosque and will have to build it outside the Al-Aqsa mosque. ... A temple of heresy to worship the devil," Al-Mughrabi said.
"Why?" he asked. "Because the Antichrist won't appear unless this temple is built and the devil is worshiped there," he said.
He further contended that in the end times, "We will follow the Jews everywhere. They will not escape us."
The clip was originally posted by the Al-Aqsa YouTube channel:
Referring to a hadith of the Prophet Muhammad, Al-Mughrabi said, "The Children of Israel will all be exterminated, the Antichrist will be killed and the Muslims will live in comfort for a long time."
Over the summer, the same cleric promoted the Medieval fabrication that Jews use the blood of children for religious rituals. In that sermon, he also accused Jews of masterminding the 9/11 attacks.
Palestinian Media Watch is a Jerusalem-based research organization that monitors anti-Israel and anti-Semitic incitement in the official Palestinian Authority media.