Band students at a Texas high school were astonished when they found out they were being disciplined over the gift they gave their counterparts at a rival school over the weekend.
It's a tradition for students at Atascocita High School and Summer Creek High School to exchange gifts on the football field during varsity games to show good sportsmanship. On Friday, students from Atascocita gave Summer Creek students a decorated Halloween bucket along with a watermelon, coconut, pineapple and watermelon gum.
They didn't think much more of it until Monday, when they were told they could be suspended or kicked out of band because the gift showed "racial insensitivity," KTRK-TV reported. According to state education information, the Summer Creek High School student body is about 40 percent black; Atascocita is about 20 percent black.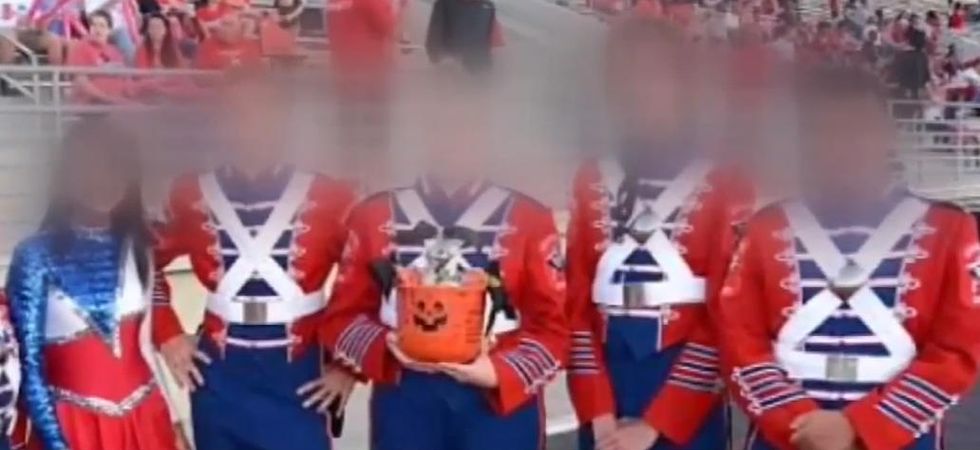 Image source: KTRK-TV
"Today, school administrators conducted an investigation and after considering the totality of the circumstances, determined that the gift was inappropriate and lacked good sportsmanship. Atascocita High School will not tolerate racial insensitivity," the Humble Independent School District said in a statement.
Carolina Andaverde, who plays the flute at Atascocita, said she and her classmates didn't mean anything by it.
"We weren't being racist towards them. If they took it that way, we're sorry. We didn't mean any harm," Andaverde said. "Our parents raised us better."
Another Atascocita student, Alyssa Taylor, said that as someone who is "mixed" race, she didn't see what was wrong with the gift.
"I don't take offense to that. How can someone else take offense?" Taylor said.
It's not clear what the students' punishment might be, but students were told it could include suspension or being kicked out of band, KTRK-TV reported.
(H/T: KTRK-TV)
–
Follow Jon Street (@JonStreet) on Twitter