Christian singer Matthew West was a guest host on The Church Boys podcast this week, where he discussed faith, current events, his career — and the most bizarre fan experience he's ever had.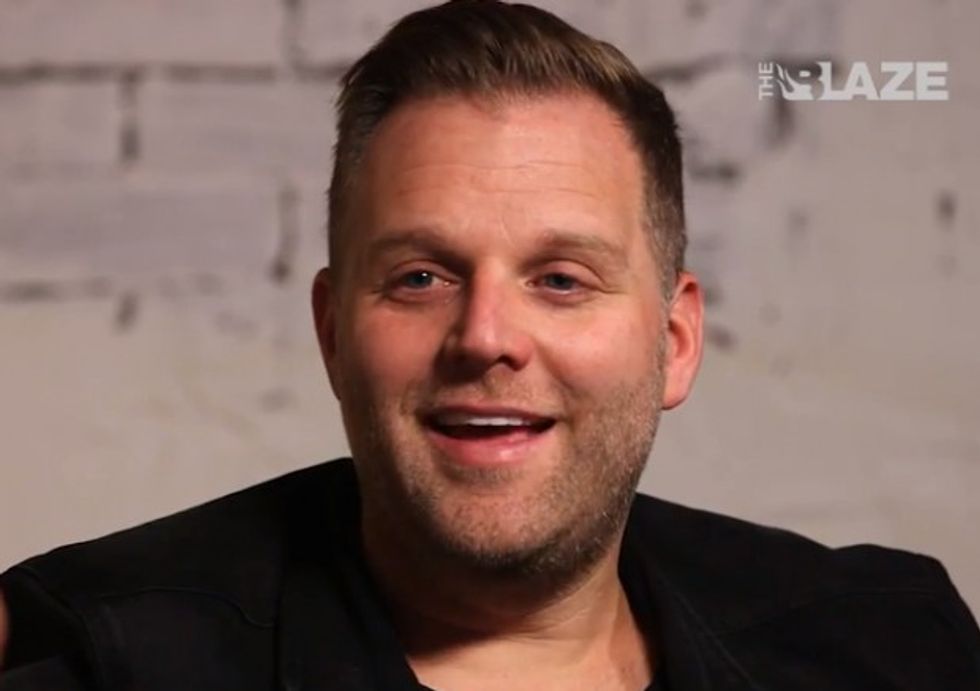 Christian singer Matthew West (TheBlaze)
West, who appeared for the show's entire episode, revealed a fan interaction that stands out in his mind as the weirdest experience that he's had on the road to date.
"There was a concert a few years back where this woman comes through the autograph line with her friend, and she's sort of like sticking her belly out with her hand like on her waist — kind of like how a pregnant lady would walk," West said. "But she didn't look pregnant."
He said that it was clear that the woman wanted him to acknowledge the pregnancy, and so he politely congratulated her.
But it didn't end there.
"The lady goes, 'Would you lay your hand on the baby and bless the child?'" West recalled. "I'm sitting at this table and I'm like, 'Um, I don't want to touch this woman's belly ... what do I do?' So, I just said I'd be happy to pray."
With 100 people waiting in line behind the woman, West said that he closed his eyes and started to pray for the unborn child.
"I just put my hand out in front of me ... in the direction, and I close my eyes and I pray, 'Lord, I just pray for the health of the child,'" he said. "And as I'm praying, I feel a belly. She climbed up on the table and leaned her belly into my hand so that I could officially bless the child."
Listen to West share this comical story and comment on current events while co-hosting The Church Boys below:
Subscribe to The Church Boys on iTunes
--
Follow the author of this story on Twitter and Facebook: