CHICAGO (AP) — Daniel Murphy homered in his record sixth straight postseason game and the New York Mets reached the World Series for the first time in 15 years, beating the Chicago Cubs 8-3 Wednesday night for a playoff sweep.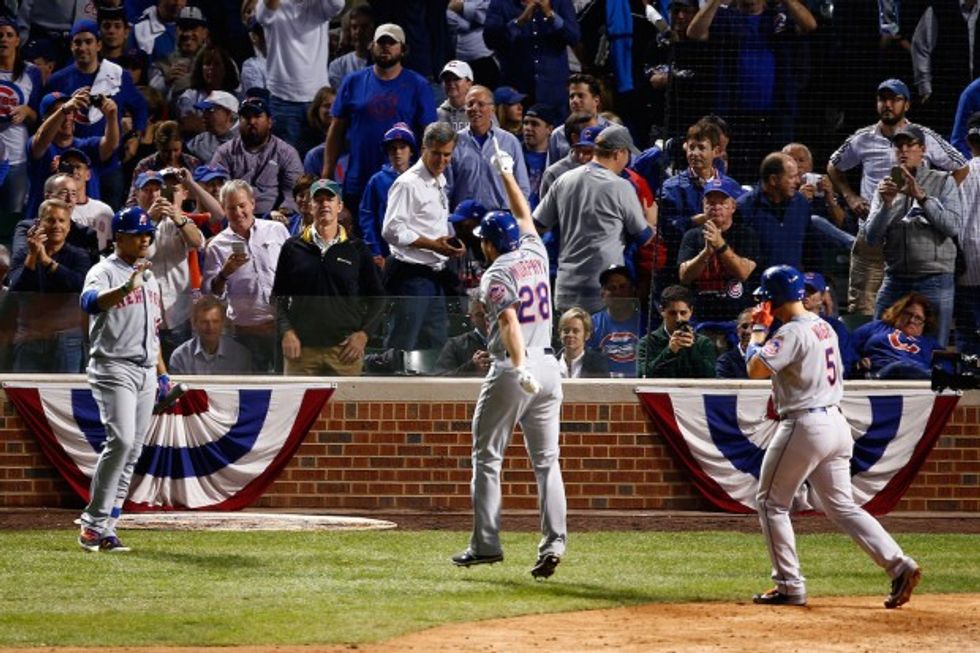 David Banks/Getty Images
Manager Terry Collins' team never trailed for a single inning in taking all four games in the NL Championship Series.
New York, seeking its first title since 1986, will play Game 1 of the World Series at either Kansas City or Toronto on Tuesday night. The Royals lead the AL Championship Series 3-2.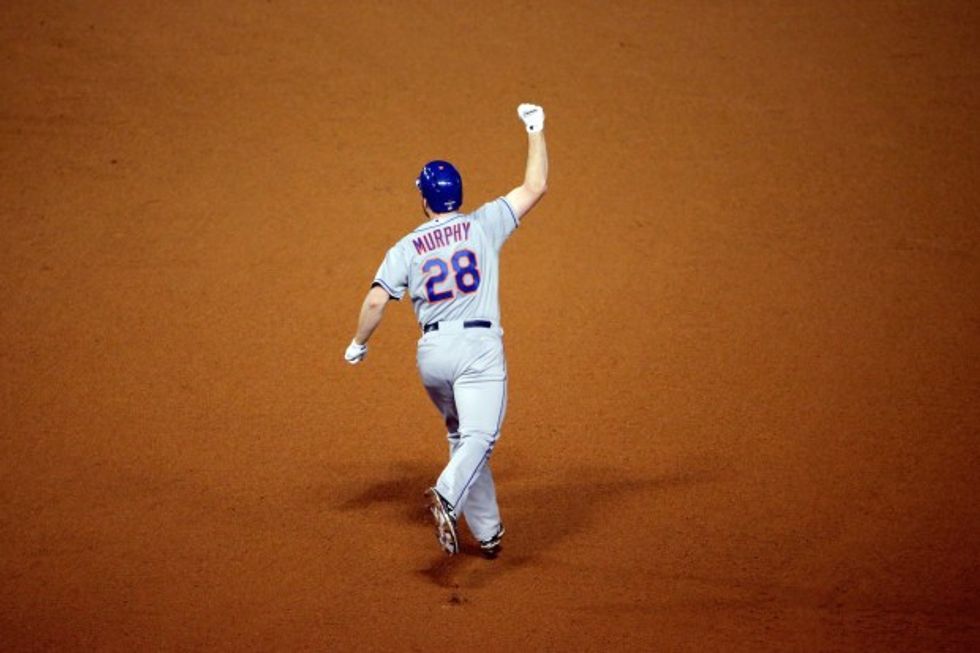 Jon Durr/Getty Images
Murphy broke the postseason mark set by Houston's Carlos Beltran in 2004 with a two-run drive in the eighth inning.
Lucas Duda homered and drove in five runs. Travis d'Arnaud also connected as the Mets advanced to their first World Series since 2000.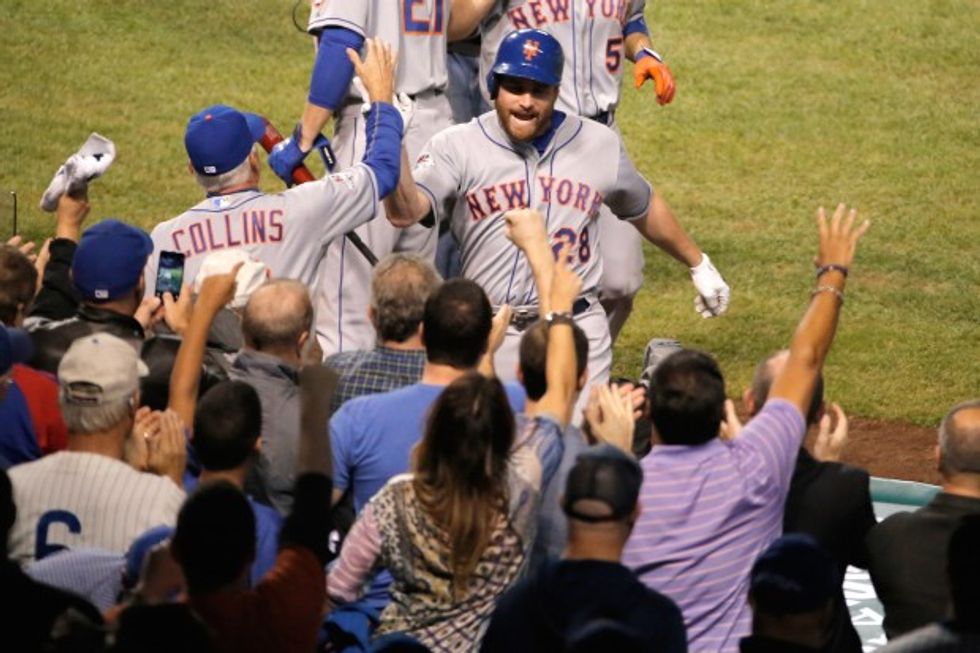 Jon Durr/Getty Images
Kris Bryant homered for Chicago, but a championship drought dating to 1908 continues. Joe Maddon's young team had many believing this might be the year, but the Cubs did little against the Mets' fresh aces.
—