Rep. Peter Roskam (R-Ill.) got into an awkward exchange with former Secretary of State Hillary Clinton during Thursday's House Benghazi hearing as he put his questioning on hold so the Democrat could read the notes her staff was seemingly feeding her.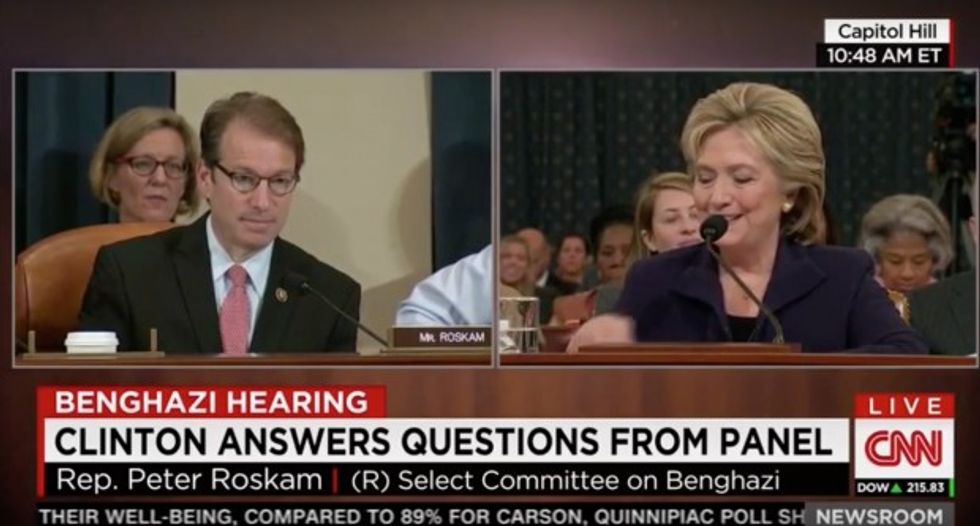 CNN
"You overruled those career diplomats. I mean, they report to you and you are the chief diplomat of the United States," Roskam said as someone off camera apparently dropped off a note.
"Go ahead and read the note if you need to," Roskam told Clinton.
Clinton laughed off the comment as she glanced down at the paper.
"I'm not done with my question, I'm just giving you the courtesy of reading your notes," Roskam added.
Clinton then replied, "That's OK."
Watch the slightly awkward exchange below:
---