Democratic presidential candidate Bernie Sanders avoided directly answering whether he believes in God during a Wednesday appearance on "Jimmy Kimmel Live!" speaking instead about his "spirituality."
"You say you're culturally Jewish — you don't feel religious," host Jimmy Kimmel said. "Do you believe in God, and do you think that's important to the people of the United States?"
Sanders, not answering directly, instead went on to say that he believes in a collective existence in which people should help the less fortunate and not simply "worship … billionaires."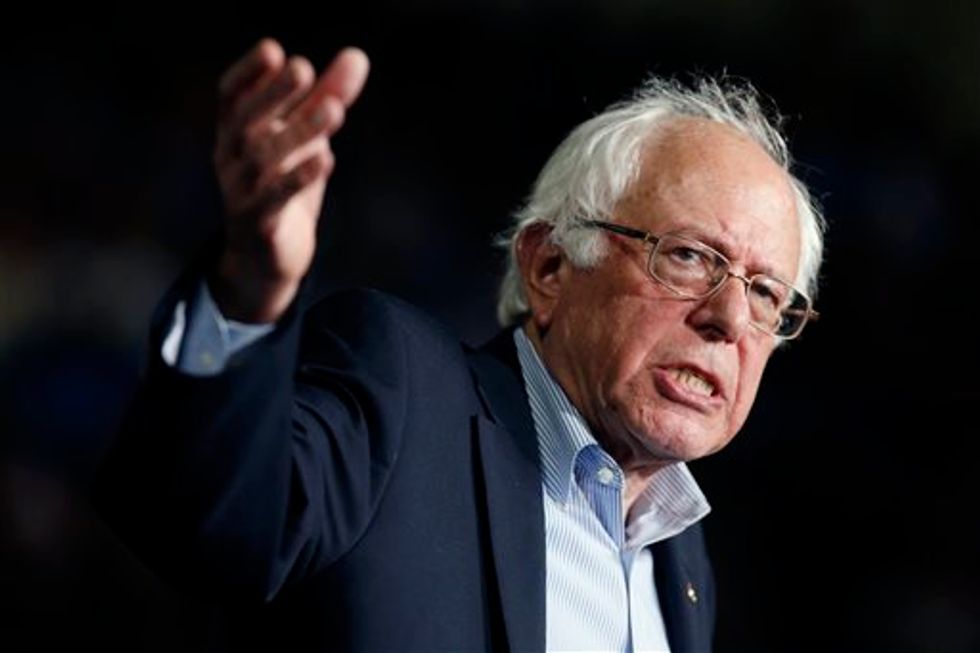 Sen. Bernie Sanders (I-Vt.) speaks during a campaign rally in Springfield, Mass. (AP/Michael Dwyer)
"I am who I am and what I believe in and what my spirituality is about is that we're all in this together. That I think it is not a good thing to believe that as human beings we can turn our backs on the suffering of other people," Sanders said. "This is not Judaism — this is what Pope Francis is talking about — that we cannot worship just billionaires and the making of more and more money. Life is more than that."
The candidate went on to say that he believes health care, paid medical leave and free tuition should be made available to Americans.
"We do best as human beings — we fulfill our lives when we work together," Sanders said.
Watch his remarks below:
According to the Christian Post, Sanders does not actively practice his Jewish faith, and has said in the past that members of any religion should be able to get on board with helping the less fortunate and fighting back against income inequality.
Follow the author of this story on Twitter and Facebook: