Police said 32-year-old Richard Dean Defeudis broke into a Portland, Oregon, home early Thursday morning, grabbed some valuables — and then took off his clothes, KATU-TV reported.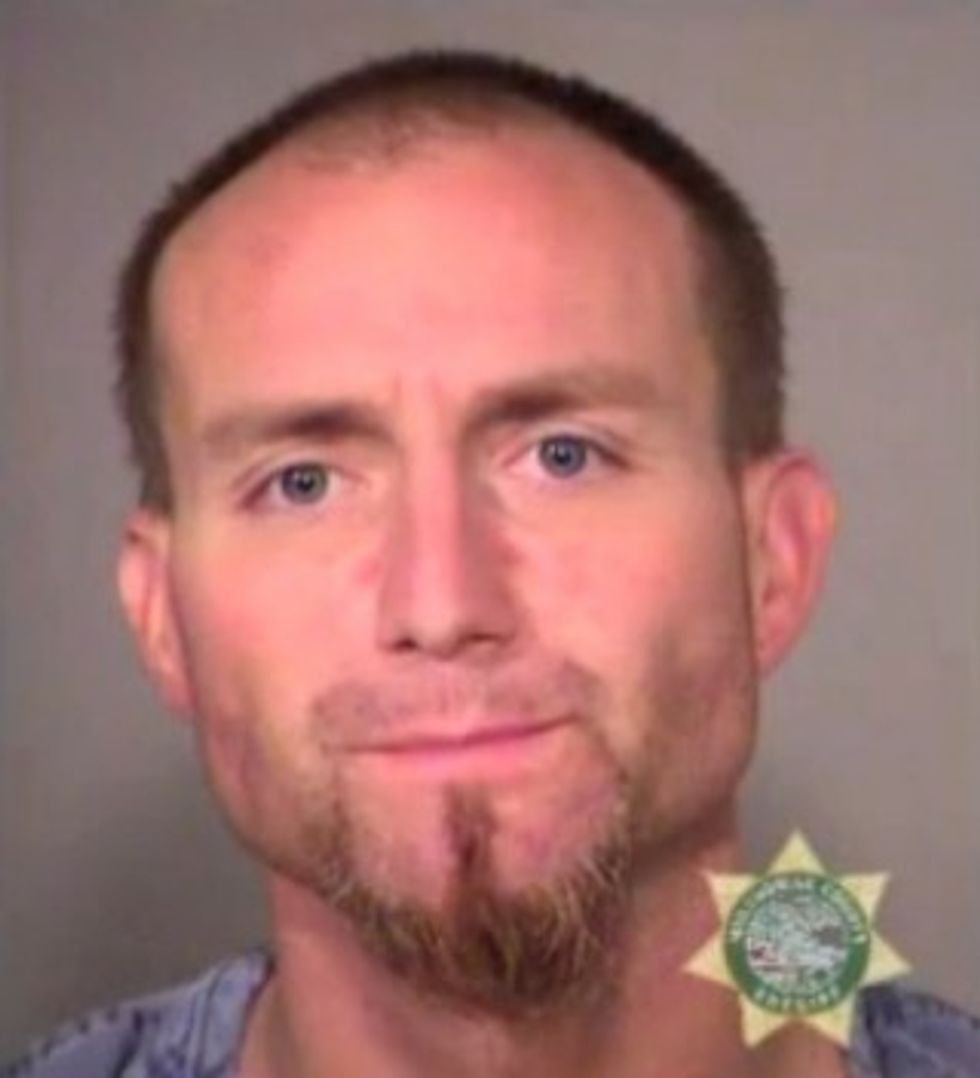 Richard Dean Defeudis (Multnomah County Sheriff)
Then, while holding a knife, he allegedly climbed into bed with the man and woman living in the house, police said, neither of whom he knows.
While sitting on top of the man, police said Defeudis kissed him — and that's when the victim woke up.
As you might guess, the victim wasn't thrilled. Police said he pushed Defeudis off him, told him to stop and got a gun.
By this point, the suspect put on his pants and ran from the house as the victim chased after him and fired three shots.
Police said Defeudis wasn't hit by the gunfire and ran off; he was caught by police a block away inside a vacant home he also broke into.
Defeudis was taken to a hospital, possibly related to drug use, the station said. He was jailed on charges of burglary, first-degree sex abuse and unlawful use of a weapon. KATU said he had no prior criminal record.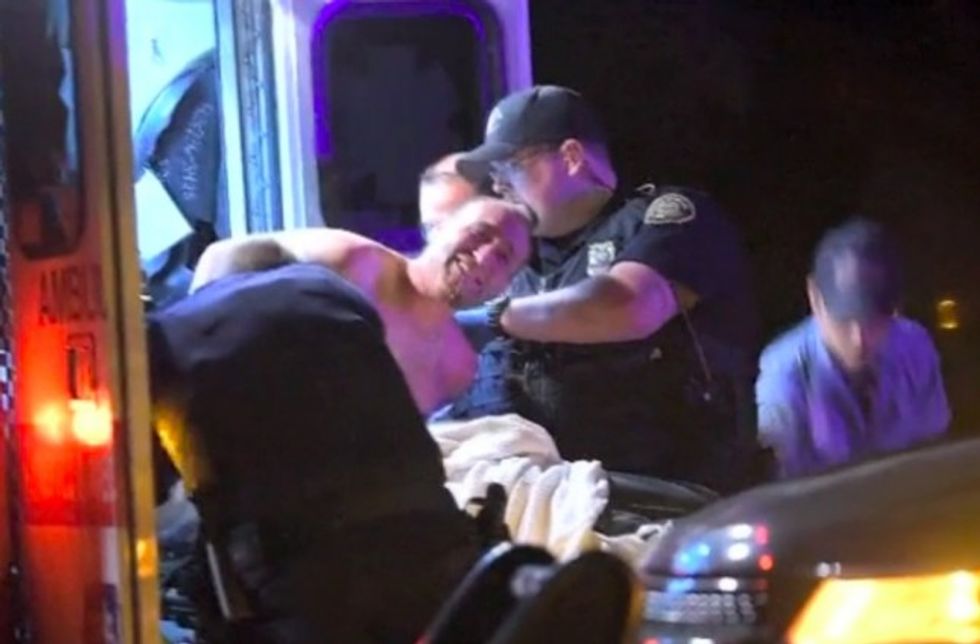 Image source: KATU-TV
The couple wasn't hurt; Defeudis was scheduled to appear in court Friday, KATU said.
—
Follow Dave Urbanski (@DaveVUrbanski) on Twitter