CBS Sports Radio host Doug Gottlieb unknowingly derailed his interview with former NBA star Chris Webber by asking him about his former Michigan teammate Jalen Rose, a topic Webber apparently really doesn't like to talk about.
"The Doug Gottlieb Show" referred to it as "one of the more contentious interviews in CBS Sports Radio history."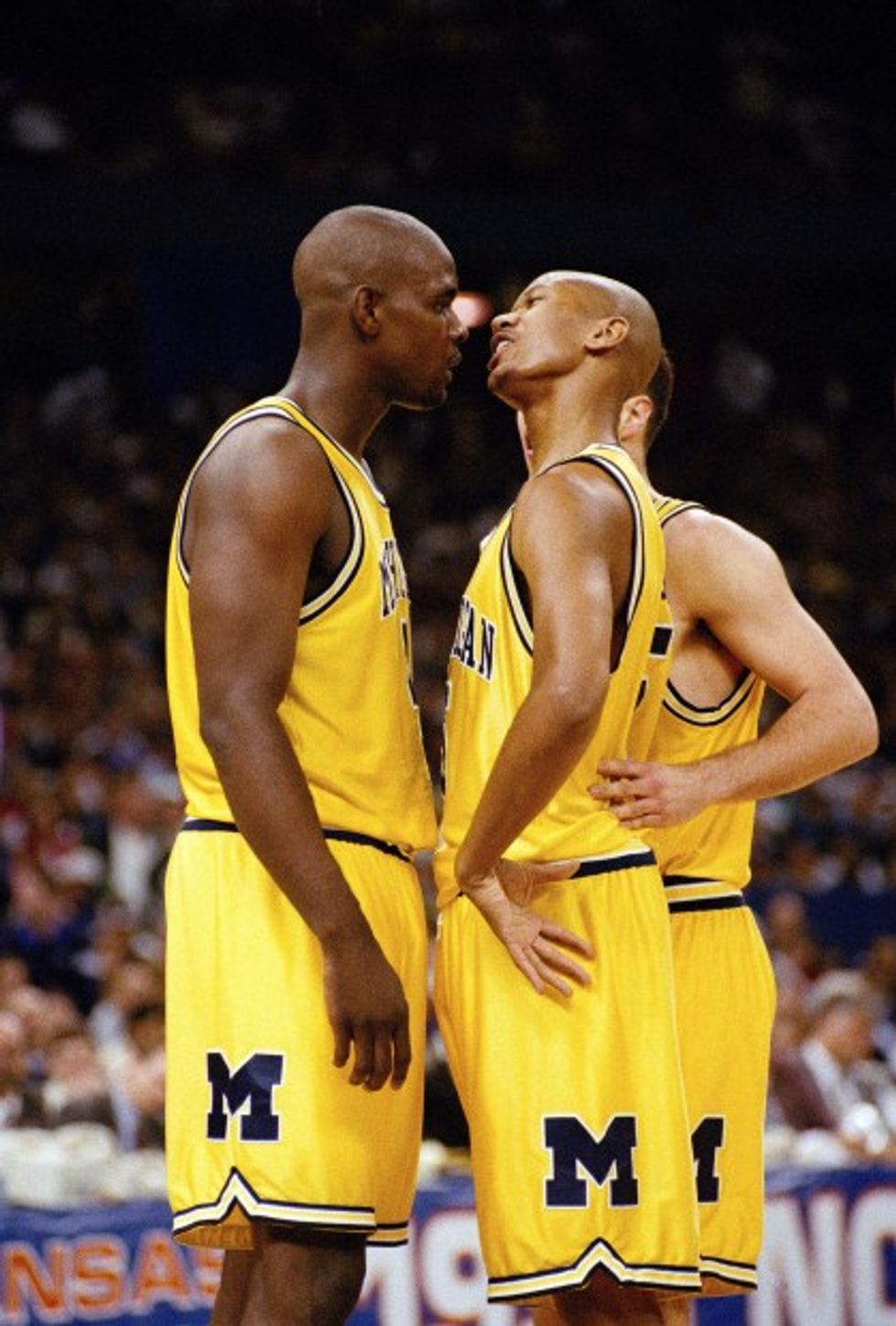 Michigan's Chris Webber, left, and Jalen Rose talk it up during their NCAA championship game with North Carolina at the Superdome in New Orleans, April 6, 1993. North Carolina beat Michigan 77-71 to win the title. Behind Rose is teammate Rob Pelinka. (AP Photo/Paul Sancya)
The interview grew immediately uncomfortable after Gottlieb asked, "Where are you with Jalen?"
"What did you just ask me?" Webber replied.
"I said, where are you with Jalen, in terms of your relationship?" the radio host said.
"Wherever it was," Webber shot back. "I mean, Doug, we ain't talking about that. You ain't getting that interview. I'm talking about Wake Forest. I don't talk about him. I talked about him one time on 'The Dan Patrick Show.' That was it."
But the exchange remained tense as Gottlieb attempted to explain "why" he asked the question.
"I wouldn't be doing my job if I didn't ask you, and give you the ability, if you had the desire to do so, to speak on it," he said.
"Thank you for the ability, and I again say I don't want to talk about it," Webber reiterated.
If you want to cringe, listen to the interview below:
---