The State Department was not able to confirm a key claim made by Hillary Clinton during Thursday's 11-hour marathon testimony before the House Select Committee on Benghazi.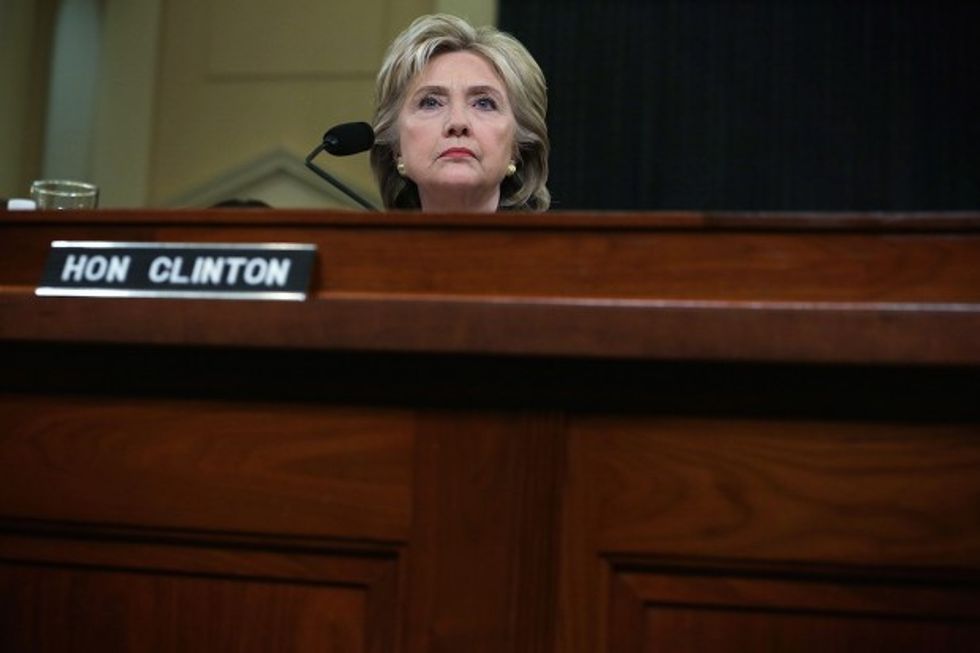 Alex Wong/Getty Images
During her appearance before the committee, the Democratic frontrunner told Chairman Trey Gowdy (R-S.C.) that the State Department "had between 90 and 95 percent of my work-related emails" before she turned over some 54,000 pages last December.
The claim took Gowdy by surprise during Clinton's testimony.
"You know, that is maybe the tenth time you've cited that figure today," he said.
[sharequote align="right"]"I'm not aware that we have given that figure."[/sharequote]
"It is," Clinton quipped back.
Gowdy continued, "I have not heard anyone other than you ever cite that figure. Who told you that 90 to 95 percent of your emails were in the State Department system? Who told you that?"
Clinton said she "learned that from the State Department and their analysis."
But on Friday, the day following her testimony, the State Department was unable to corroborate that key claim when asked.
"Can you tell us who at the State Department would have informed her aides that 90 to 95 percent had been captured in State Department systems?" a reporter asked.
"I'm not aware that we have given that figure," spokesman Mark Toner told reporters at Friday's briefing. "I'm not in the position right now to confirm that."
"I am aware of that 90 to 95 percent is something her campaign has been using. I am not aware of the source of that," he added, referring reporters to the Clinton campaign.
The Clinton campaign did not immediately respond to a request for comment Friday night from TheBlaze.
—
Follow the author of this story on Twitter and Facebook: