Carly Fiorina continued to skewer 2016 opponent Donald Trump Friday, telling Fox News radio that she doesn't think the real estate tycoon is capable of defeating Hillary Clinton in a general election.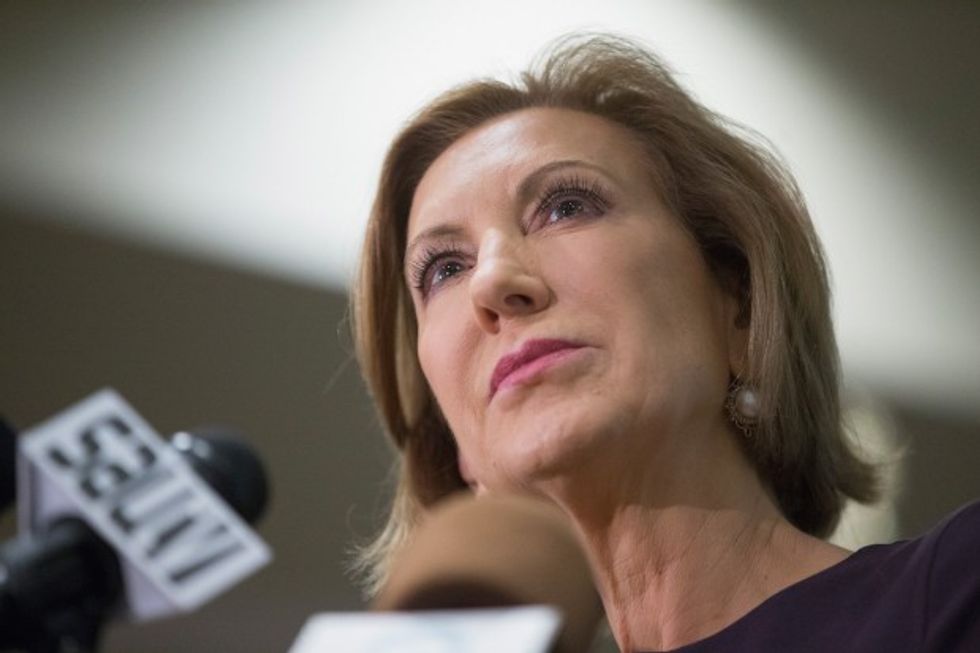 Scott Olson/Getty Images
"Do you think that if Donald Trump was the nominee and up against Hillary Clinton that he could win?" Fox New Radio host John Gibson asked the former Hewlett-Packard CEO.
Fiorina's response was blunt.
"I do not," she said, "And I think much of the — it is very early."
"But much of the head-to-head match-up data says that the one person that Hillary Clinton trounces in a general election is Donald Trump," Fiorina added.
(H/T: Mediaite)
—
Follow the author of this story on Twitter and Facebook: